Carriers, cruises offer refunds on Zika concerns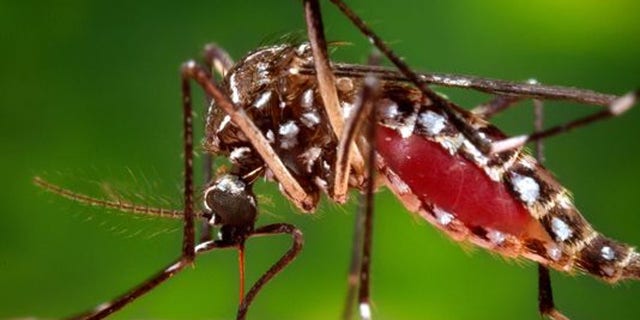 The travel industry is responding to customer concerns over the Zika virus, the mosquito-borne disease that experts say is possibly linked to birth defects in babies.
The biggest U.S. carriers are allowing passengers to cancel or postpone their trips if they're ticketed to fly to affected areas.
Delta says concerned travelers can switch to an alternate destination, change travel dates or a get a refund without fees.
Both United Airlines and JetBlue say they will let people flying to the impacted areas rebook their flight for a later date or get a refund. American Airlines also said it would allow pregnant women and their companions to do the same if they have a note from their doctor, according to its policy posted on its website.
Southwest, which has flights to Central America and the Caribbean, does not charge change fees, but says it will allow passengers to change travel plans.
Virgin America will let travelers who have tickets to fly to any of the airline's Mexico destinations get a refund or change their flight free of charge.
Airlines aren't the only ones loosening policies.
Norwegian Cruise Line and Carnival say that pregnant women will be allowed to reschedule cruises or change to another itinerary in a region that is not affected by Zika. Royal Caribbean says that it will provide pregnant women with alternate itinerary options, which may include giving guests a future cruise credit valid for two years.
Hotels in the affected regions aren't offering refunds, but Hilton says that it is considering cancellation waivers for those traveling to impacted areas on a case-by-case basis, reports USA Today. Hotels typically have a 24-hour cancelation policy, making it easier for travelers to change plans.
The Centers for Disease Control and Prevention issued a travel alert that recommends travelers take "enhanced precautions" — including trying to prevent mosquito bites by covering exposed skin, using insect repellent and more — when traveling to some areas in the Caribbean, Mexico, central and South America and more.
According to the CDC, the Zika virus is now prevalent in more than 20 countries, mostly Central and South America, and babies born to infected mothers have microcephaly, wherein the size of the head is abnormally small causing developmental issues in children.
The Associated Press contributed to this report.