Carnival reroutes 3 cruise ships in wake of Tropical Storms Bret and Cindy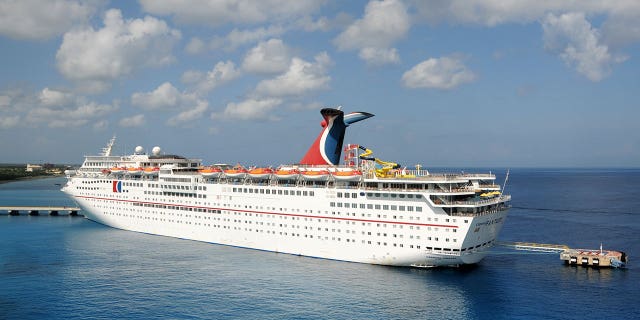 NEWYou can now listen to Fox News articles!
Carnival Cruise Line was forced to redirect three of its ships in order to avoid rough seas caused by Tropical Storms Bret and Cindy.
The three liners — which had set sail from Miami; Galveston, Texas; and New Orleans, La., — were all forced to change their itineraries and avoid scheduled ports because of the storms, reports The Miami Herald.
HOW SAFE ARE SWIMMING POOLS ON MEGA CRUISE SHIPS?
The Carnival Vista, which departed from Miami on Saturday, was rerouted due to Tropical Storm Bret and will now miss a stop in Curacao scheduled for Wednesday.
Bret, which crossed through the seas just northeast of South America, had been downgraded to a tropical wave by Tuesday afternoon, but Carnival didn't want the Vista to run any risks by continuing on with its itinerary.
Tropical Storm Cindy, meanwhile, was brewing in the Gulf of Mexico, Carnival decided it would be in the best interest of passengers and crew if they diverted the Valor and Triumph liners away from the area.
The Valor, which left from Florida and was headed toward Mexico, and the Triumph, which left from New Orleans but was also headed toward Mexico, were both diverted from stops in Cozumel, on the eastern side of the Yucatan Peninsula, and instead dock in Progreso, on the northeastern side.
FOLLOW US ON FACEBOOK FOR MORE FOX LIFESTYLE NEWS
The Triumph, however, has plans to sail around the peninsula to Cozumel on Thursday, the Herald reports.
A spokesman for Carnival told The Miami Herald that the cruise line is "closely monitoring" the storms and will reroute the ships again if necessary.