Canadian cemetery owner welcomes planned Biblical themed amusement park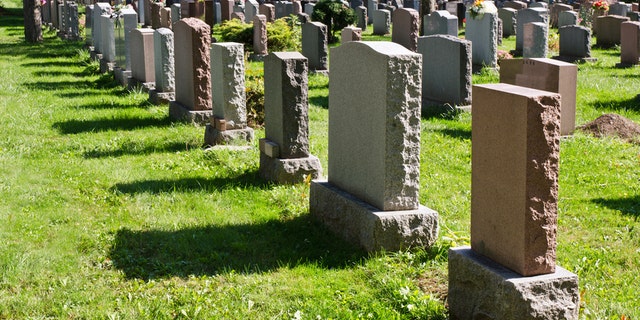 NEWYou can now listen to Fox News articles!
A wealthy businessman in China who converted from Buddhism to Christianity has been given the green light to build a biblical theme park, complete with a football field-sized replica of Noah's Ark, in Moose Jaw, Saskatchewan, Canada.
The park, which will also feature a replica of the Tabernacle used to carry around the Ark of the Covenant, will be located on five acres next to what the landowners hope will become a destination that requires a permanent relocation to Moose Jaw: the Sunset Cemetery.
"You imagine how many people go to the Vatican, the Wailing Walls in Israel. You build something like this … this is going to be one of the biggest tourist attractions in Canada," the cemetery's manager, Marc L'Hoir, told The Moose Jaw Times-Herald.
The theme park is the brainchild of businessman Sun Wenqing, who has built a similar park in the northern Chinese city of Shenyang and is a friend of Sunset Cemetery's owner.
"He actually converted from Buddhism to Christianity and this is just part of his spreading the word of Christianity throughout the world," L'Hoir said.
Workers from China will be brought to Moose Jaw to build the park in four phases:The building of the Tabernacle; more Old Testament items, including waterways designed to emulate the River Jordan and Sea of Galilee; construction of Noah's Ark, which will be 440 feet long, 75 feet wide and 42 feet high; and installation of displays on three floors within the Ark, including a children's interactive playground, a display of animals on the Ark and a technological walk through the life of Jesus.
Some issues remain to be ironed out, including the creation of parking facilities and obtaining visas for the workers. But L'Hoir sees a bright future in the past, not only for the theme park but for the cemetery next door.
"The theme park will increase the awareness about Sunset Cemetery and possibly make it a destination where hundreds of religious followers would come to be buried," the cemetery noted in a statement released after the park was announced.
In other words: Come for a day, stay for eternity.
"[I]t's going to enhance the cemetery," L'Hoir told CBC News Saskatchewan. "Hopefully people want to be buried there."
Christian-themed museums can be big business.
In July, Ken Ham-- the man behind the Creation Museum-- opened a life-size replica of Noah's Ark in Williamstown, Ky. Ham expects his ark park to draw over two million tourists annually.