California family says they were kicked off Allegiant flight over son's allergy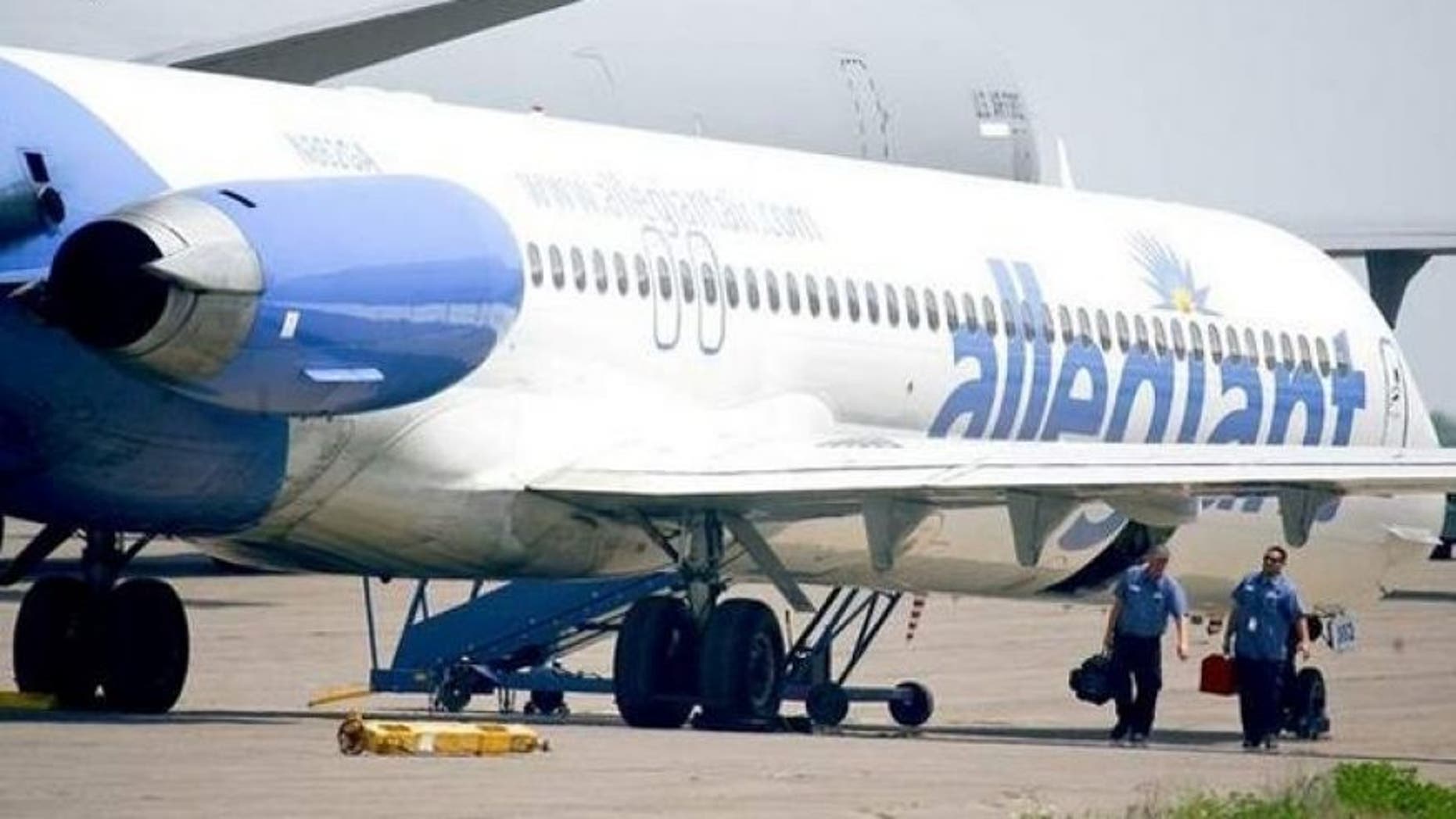 A California couple said Wednesday they were kicked off their flight out of Utah for alerting an Allegiant airline attendant that their son had a peanut allergy.
Kyson and Sara Dana told Fox 13 Now they were flying out of Provo Monday, along with their 2-year-old son, to go back to their Oakland home.
Kyson Dana told the station that his wife alerted a flight attendant about their son's peanut allergy. He said he asked the attendant if there was anything the staff could do to accommodate them, like avoid serving peanuts in their area.
Their son went into anaphylactic shock over the weekend after he accidentally swallowed an almond, the pair told Fox 13 Now. The couple said they had an epinephrine pen and sanitation wipes with them just in case of an issue.
Kyson Dana said the Allegiant attendant told the couple that she didn't recommend them flying on the plane. After continuing to their seats and brushing off a possible conflict, Dana said another attendant came up and asked passengers around them to avoid eating peanuts and everyone seemingly agreed to it.
Dana said he thought the situation resolved until another issue came about.
He told Fox 13 Now that the flight team told the family that they consulted with a "medical professional" and decided it wasn't safe for them to fly. The family then stepped off the plane and missed their flight home.
"I think they were being unreasonable," Dr. Kay Walker, an allergist, said about Allegiant Air.
Walker said even though she wasn't aware of the entire situation, the family appeared to take the same steps she advises her clients to take.
"On behalf of the entire Allegiant team, please allow me to offer my sincere apology for the inconveniences this incident has caused for you and your family," the airline said in a statement to the Dana family after a complaint.
"We regret that you were denied boarding due to any misunderstanding regarding the severity of your child's peanut allergy. I realize that medical issues can be highly challenging. We just wanted to make sure you arrived home safely."
Fox 13 Now reported that the family did make it home on time. A Provo Airport worker helped them get a new flight with a different airline out of Salt Lake International Airport– at no cost. The worker also drove the family to the Salt Lake City Airport.
The Dana Family said it hopes to see some sort of changes regarding how to handle passengers with allergies.