California bans SeaWorld's killer whale shows and breeding program, park must end shows by 2017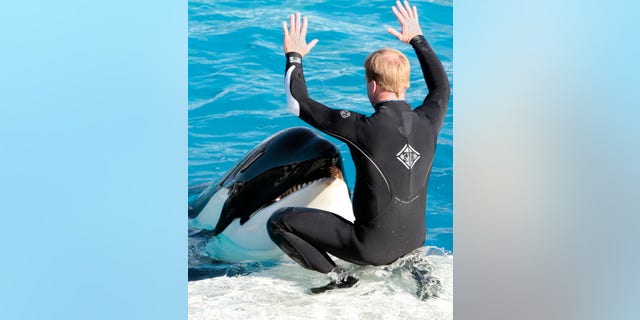 NEWYou can now listen to Fox News articles!
California Gov. Jerry Brown announced Tuesday that he approved legislation requiring SeaWorld to follow through on its plan to end killer whale breeding and entertainment shows.
The Democratic governor said he's signed a budget bill codifying SeaWorld's plans in state law. A provision of SB839 makes it a crime for an individual or corporation to breed orcas in captivity, punishable by a fine of up to $100,000.
In March, SeaWorld said that it would abandon its breeding programs and highly choreographed animal performances to focus on educational endeavors and a more natural whale viewing experience.
The park's San Diego location plans to unveil the first new orca display next year, before expanding to the Orlando and San Antonio locations by 2019.
SeaWorld currently has 24 orcas in captivity at parks in California, Texas, and Florida. The company says that it remains committed to educating guests on its rescue efforts.
"The bill does allow for SeaWorld to rescue and rehabilitate stranded orcas, with the goal of returning them to the wild, as is the case with all animals we rescue." the company said on its website. "And, if the federal government determines that the orca is not releasable, that animal could stay in SeaWorld's care."
The Associated Press contributed to this report.