Butterfly hallucination made air passenger misbehave, he testifies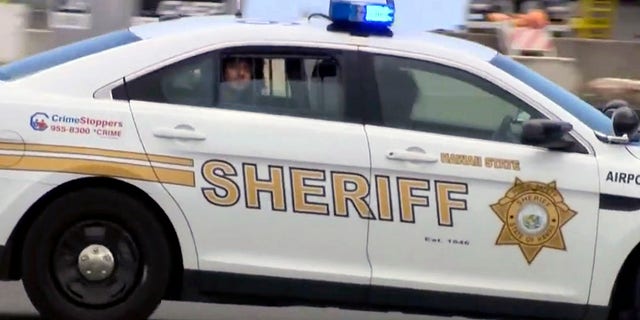 A Turkish man charged with disrupting a Los Angeles-to-Honolulu flight earlier this year said a hallucination of a fluttering butterfly had triggered his unruly behavior.
Anil Uskanli, 25, pleaded guilty Tuesday in Honolulu to disrupting the American Airlines flight. Authorities said his actions May 19 prompted the plane's captain to initiate bomb-threat procedures, resulting in the plane being escorted by U.S. military jets.
Uskanli said he hallucinated a butterfly and started chasing it aboard the flight after it emerged from the seat pocket in front of him.
"The butterfly went crazy ... flew into the toilet," Uskanli said in federal court. "I followed it. I tried to kill it by punching it."
His behavior included walking to the front of the plane with a blanket wrapped around his head while carrying a laptop that crew members feared might have contained explosives, Assistant U.S. Attorney Thomas Brady said.
Uskanli was returned to his seat, where he was accompanied by an off-duty officer for the remainder of the flight, Brady said.
After the flight landed in Honolulu and Uskanli was arrested, a judge ordered that he undergo a mental competency evaluation at a federal detention facility in Los Angeles.
After Uskanli returned to Honolulu, a judge ruled that he was competent for trial and must be held without bail.
Uskanli faces deportation proceedings because his student visa had been revoked, but plans to return to Turkey on his own, according to immigration attorney Gary Singh.
"He just wants to go home. He's sick and wants to go home to get help," Singh said.
Uskanli could face 20 years in prison and a fine of up to $250,000, but prosecutors said they expect he'll be sentenced to time already served.
The Associated Press contributed to this report.