British Airways to offer less legroom than budget carrier on short-haul flights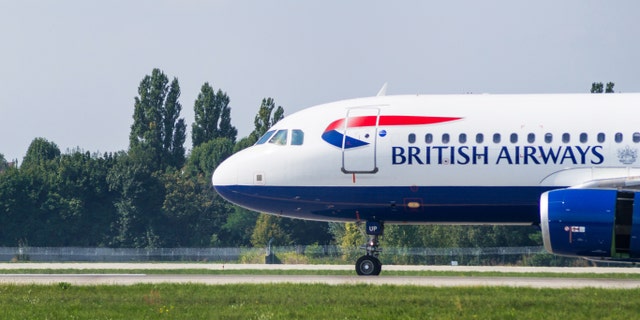 NEWYou can now listen to Fox News articles!
It's about to get more crowded aboard British Airways Airbuses-- and would-be travelers are not happy about it.
Britain's biggest carrier is adding two extra rows of seats in the economy section on select planes, leaving passengers with less legroom than budget competitor Ryanair passengers, The Telegraph reports.
The gap between the seats will be reduced from 30 inches to 29 inches on the A320 and A321 planes, offering the same legroom as easyJet. Passengers flying on Ryanair receive 30 inches of legroom.
British Airways says the the decision was made as part of a larger effort to offer customers lower airfare.
"We will be flying to more than 78 short-haul destinations this year, with fares starting as low as $50. So we can keep fares low, from next year we're making a small increase to the number of seats on our A320 and A321 fleet," a spokesman said.
In addition to adding seats, British Airways stopped serving free food and drink on all of its short-haul services back in January to help reduce fare costs. Last August, the carrier also reduced its free meal service on long-haul economy flights of less than eight-and-a-half hours from two meals to one.
But passengers are less-than-thrilled about the decision to reduce legroom and are taking to Twitter to express their frustrations.
.@British_Airways what are you doing!?!? Every day you disappoint me with something. Yesterday stopping cash payments, today less legroom...

— JSJ (@jonsanjose) March 7, 2017
Unless you hold status, with no food&drinks and now less legroom it really makes no sense to fly @British_Airways anymore on short haul! :-(

— Francesco Federico (@frandrake) March 7, 2017
According to a 2015 study conducted by Conde Nast Traveler, the U.S. airlines with the most legroom are JetBlue, Virgin America and Southwest-- with 32 inches each. The legacy carriers-- Delta, American Airlines, and United-- all average 31-inches.