Brie Larson discusses unwanted advances from TSA agent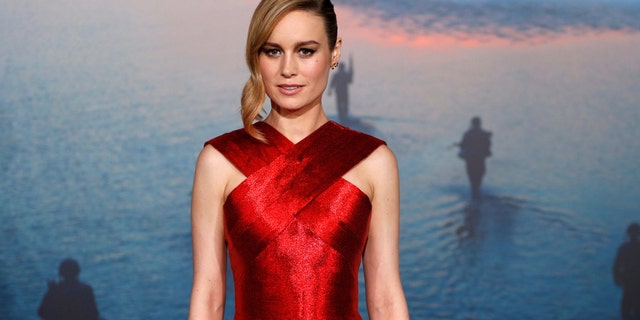 NEWYou can now listen to Fox News articles!
Hours after the New York Times broke the news of sexual harassment allegations against movie magnate Harvey Weinstein on Oct. 5, many women took to Twitter to share stories of unwanted sexual advances in daily life. A vocal advocate for women's rights and sexual-assault survivors, actress Brie Larson revealed that she was recently forced to navigate an uncomfortable encounter with a male TSA agent at airport security.
"I merely smiled at a TSA agent and he asked for my phone number. To live life as a woman is to live life on the defense," the 28-year-old Oscar winner wrote to her 633,000 Twitter followers.
YOUTUBE REMOVES AD FOR PROSTITUTE-FILLED 'SEX ISLAND' GETAWAY IN COLOMBIA
While hundreds lauded Larson for sharing the tale, a select few members of the Twitterverse challenged her statement.
"How is a guy supposed to win? He thought you were pretty and asked for your number. It's not an assault. Just politely say no and move on," one user wrote. "And asking for a number is harassment?? Imagine living as a man trying not to upset feminists..." added another.
Holding her ground, the A-lister wasn't going to let the subversive comments slide.
KALEY CUOCO REVEALS AWKWARD DOUBLE-MISHAP WITH TSA
"What you are saying is "I was asking for it" - a phrase that has disregarded a females experience for....the whole time," Larson wrote. "When I'm a person going through security, and the other is an employee of said security. It's inappropriate."
Describing such experiences "real + scary sometimes," Larson invited another disparager to "take the time to learn more about the experiences of women."
FOLLOW US ON FACEBOOK FOR MORE FOX LIFESTYLE NEWS
The California native won the 2015 Oscar for Best Actress for her role as a sexually abused women held captive in the film "Room".
Famously, she also did not applaud Casey Affleck as she presented his Best Actor award at the 2017 ceremony: various women have reported harassment from Affleck in years past.