Boeing loses best aircraft award to Airbus A380 for the first time ever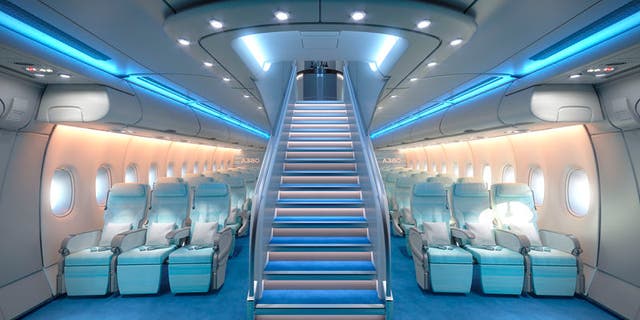 Airbus has nabbed the title of world's best aircraft type from Global Traveler magazine for its A380 jumbo jet. The win marks the first time that honor has gone to an aircraft not made by Boeing.
The A380 is world's biggest commercial airliner, offering 544 passenger seats in a typical four-class configuration on two levels. Emirates recently shattered that record by debuting a 615-seater A380 that scraps the roomy first class in favor of a space-saving business section and expanded economy seats.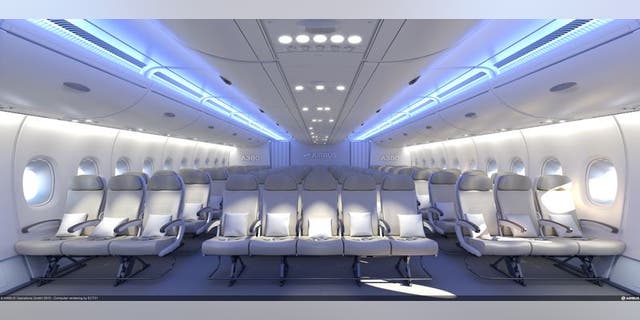 Currently, no U.S.-owned airlines operate A380s, according to Airbus, though the A320 family is used by many of the country's top carriers including Frontier Airlines, jetBlue, Delta Air Lines, United Airlines, American and Virgin America. Since the A380 was first introduced to the market in 2007, there have been 176 planes delivered to 12 airlines around the world.
Last year, Boeing's 787 Dreamliner took home the top prize for best aircraft.
In addition to best aircraft, Global Traveler readers voted in nearly 50 travel related categories including best airline website (JetBlue.com); best domestic airline for first class (Virgin America); best over-all frequent-flyer program (United Mileage Plus); best airport in North America (Chicago O'Hare) and best overall global airline (Singapore Airlines).
The awards were presented to winners last Tuesday during a ceremony held at the Peninsula Beverly Hills.
For the full list of winners check out Global Traveler.com.
Best Overall Airline in the World
1. Singapore Airlines
2. Asiana Airlines
United Airlines
3. Emirates
4. Etihad Airways
Best Airline in North America
1. Delta Air Lines
2. American Airlines
3. United Airlines
4. Air Canada
5. Virgin America
Best Aircraft Type
1. Airbus A380
2. Boeing 787
3. Boeing 777
4. Airbus A330
5. Boeing 747
Best Airline Cuisine
1. Alitalia
2. Asiana Airlines
3. Etihad Airways
4. Brussels Airlines
5. Cathay Pacific Airways
Best Overall Frequent-Flyer Program
1. United MileagePlus
2. American Airlines AAdvantage
3. Delta Air Lines SkyMiles
4. Alaska Airlines Mileage Plan
5. JetBlue TrueBlue