Biggest and baddest theme park rides for 2014
It takes a special kind of person to conquer 100 roller-coaster rides in a day.
Jeff Brashares, 61, of Marysville, Ohio, is that person. Once a year he participates in CoasterMania, an event at Cedar Point in Sandusky, Ohio, where theme-park fanatics ride roller coasters from 6 a.m. until after midnight.
So it come as no surprise that his wife, Angie, calls him a coaster-crazy. After all, he's a member of the American Coaster Enthusiasts, and he's been chasing down thrill rides for the past 56 years. Just two years ago, he even convinced his wife to get married at a theme park and ride a coaster immediately after -- tux, wedding gown and all.
This summer, with an extended family in tow, he will be on the road checking out some new rides, including Banshee, a roller coaster at Kings Island in Ohio, and Wonder Mountain's Guardian, an interactive 4-D ride at Wonderland in Canada.
Adrenaline junkies like Brashares will have a field day this summer with all the new coasters, daredevil water slides and terrifying drop towers that are opening across North America.
"The diversity of new attractions opening for families to enjoy together this summer is incredible," says Paul Noland, president and CEO of the International Association of Amusement Parks and Attractions.
Here are just a few attractions worth checking out.
1. Falcon's Fury, Busch Gardens, Tampa, Fla.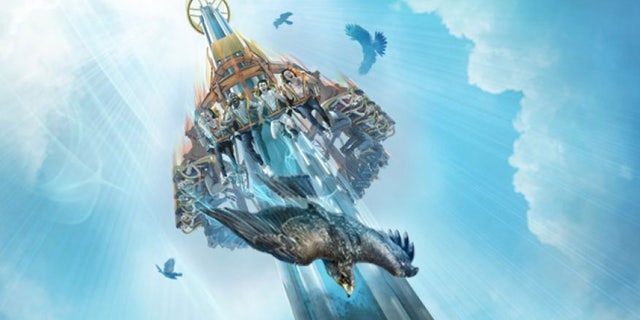 Opening this spring
At 335 feet --the tallest freestanding drop tower in North America, riders are held at the tower's peak for a random period of time before the seats tilt 90 degrees. Then they free-fall, face-first, at 60 mph for about six seconds before the seats go back to the upright position.
2. Verrückt, Schlitterbahn, Kansas City, Kan.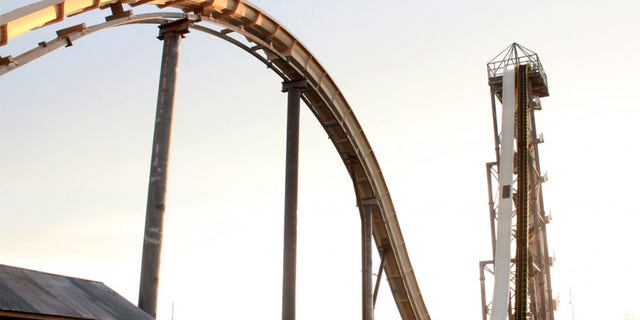 Expected to open May 23
Verrückt, which means "insane" in German, stands taller than the Statue of Liberty from torch to toes, beating out the world's current tallest water slide, Kilimanjaro in Barra Do Pirai, Brazil. Intrepid riders of the Verrückt will hike up 264 steps so they can plunge nearly straight down in four-person rafts and be propelled up and over a five-story hill.
3. Goliath, Six Flags Great America, Gurnee, Ill.
Expected to open May 31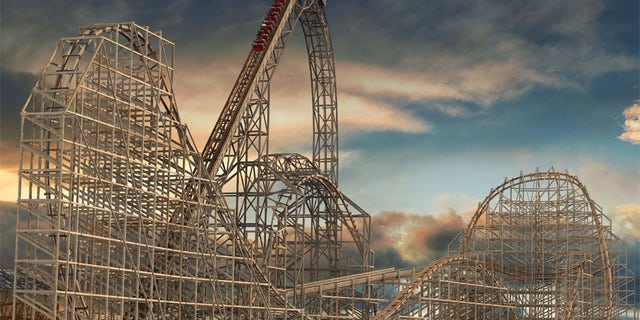 This triple-world-record-breaking roller coaster will have the tallest and steepest drop and will be the fastest wooden coaster on Earth. It features a vertical drop of 180 feet and goes up to 72 mph. You'll conquer surprising twists and turns and a 180-degree, zero-G roll twist that sends you through two inversions.
4. Banshee, Kings Island, Mason, Ohio
Opened in April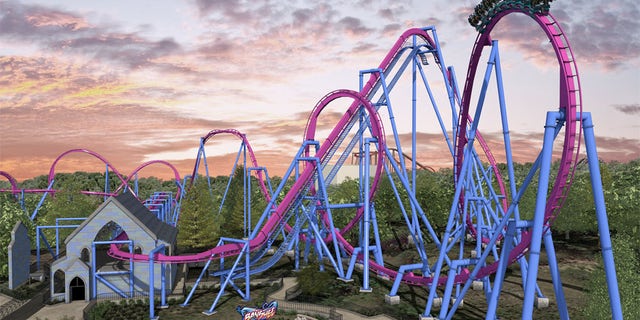 With 4,124 feet of track, maximum heights of 167 feet and speeds of up to 68 mph, this is a thrill-seeker's dream. It sends riders through seven inversions, down a 150-foot drop, a dive loop, two vertical loops, a zero-gravity roll, two batwing inversions and a 170-foot-long heart-stopping finale.
5. Wonder Mountain's Guardian, Ontario, Canada
Opens in spring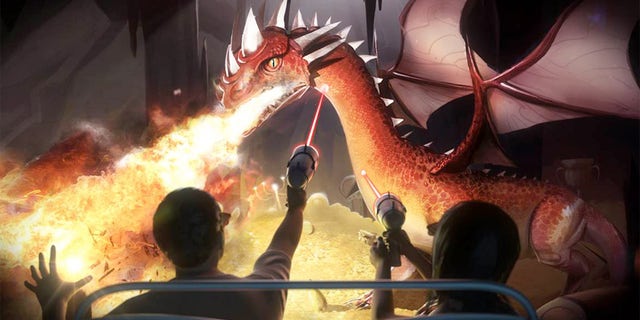 First, the car climbs the side of Wonder Mountain. Then it plummets inside, and things get even cooler. In a 4-D environment, riders zoom past mythical creatures as they navigate 1,000 feet of coaster track through a creepy forest, underground lake and ancient city. Then, they zoom down a 60-foot hill into a dragon's lair.
6. Ihu's Breakaway Falls, Aquatica, Orlando, Fla.
Expected to open May 9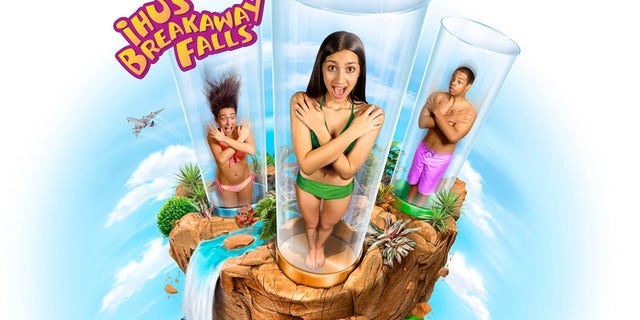 Billed as the tallest, steepest and only multi-drop tower slide of its kind, Ihu's Breakaway Falls has a 40-foot vertical drop and 360-degree spirals. It begins with three "breakaway boxes" and four completely different slide paths. Once the floor disappears, riders drop at speeds of up to 24 feet per second.
7. Zumanjaro: Drop of Doom, Six Flags Great Adventure, Jackson, N.J.
Expected to open Memorial Day Weekend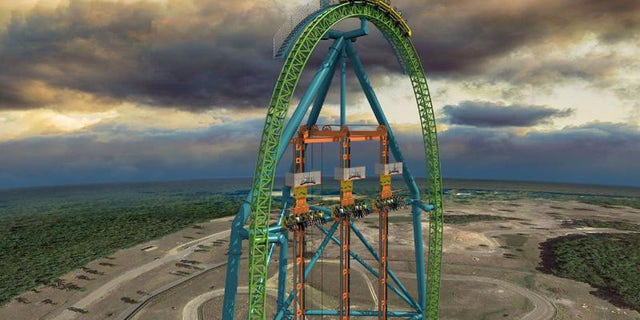 Hop into an eight-person gondola that, in about 30 seconds, blasts you to the top of a 415-foot structure from which you'll catch a glimpse of the skyscrapers 60 miles away in Philadelphia. Then, in just 10 seconds, it drops you at 90 mph. Since Zumanjaro is connected to the Kingda Ka roller coaster, it is the tallest drop tower in the world.
8. FireChaser Express, Dollywood, Pigeon Forge, Tenn.
Opened in March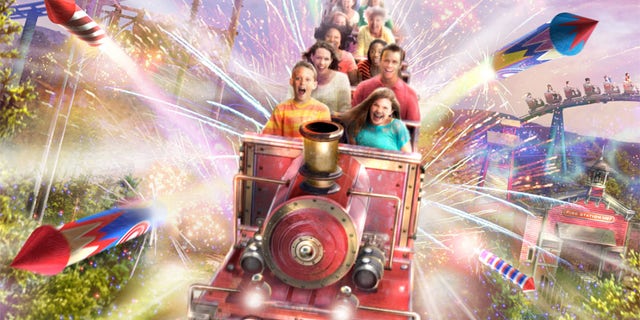 This 2,427-foot, dual-launch roller coaster is not just for extreme thrill-seekers; it's built for riders of all ages. At 12 stories above the park's Wilderness Pass, the coaster travels from zero to 16 mph in just over a second. Plus, it leaves the station in one direction before traveling back in the opposite direction.
9. Hurricane Harbor, Atlanta, Ga.
Expected to open Memorial Day Weekend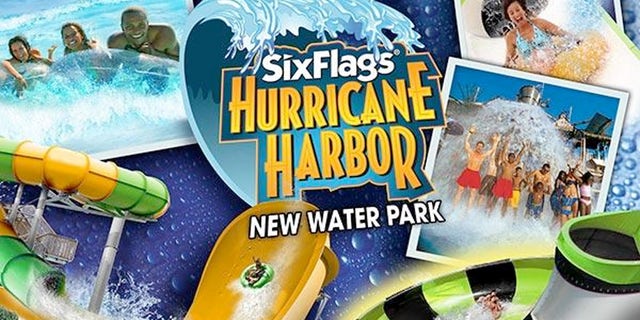 As the largest expansion in the history of Six Flags Over Georgia, Hurricane Harbor is a pretty big deal. The star attraction, Tsunami Surge, is the first zero-gravity slide in the world. It will shoot riders down an enclosed five-story drop tunnel and spin them around a 40-foot-wide bowl. Plus, there's the zero-gravity surge to the top before plunging to the bottom.