Best underwater adventures in the world
Life on land offers plenty of tantalizing options for adventure travelers, but theres a whole other world of excitement waiting under the sea. You don't have to be a daredevil to take on these deep-sea adventures, but a visit to any one of these amazing spots will require some guts. While some of these destinations are perfect for snorkelers, others will require a bit more know-how in the water. Either way, the stunning scenery and abundance of underwater life are sure to make your dive or swim a memorable experience.
1. Dive at Barracuda Point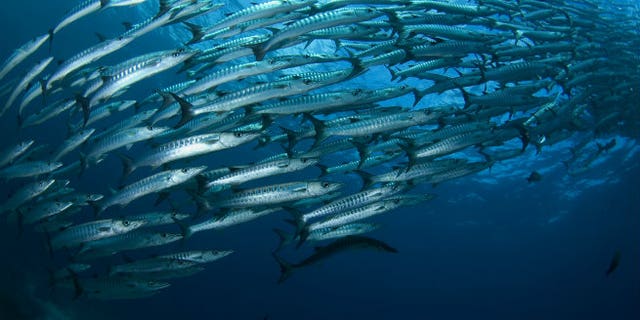 Where: Sipadan, Malaysia
The name of this diving destination off the coast of Sipadan is hardly subtle, but even with a giveaway moniker, diving at Barracuda Point is something you have to see to believe. Divers will spot thousands of the ray-finned fish in an almost overwhelming display, while hammerhead sharks, sea turtles, and stingrays can also be spotted here, in addition to more unusual fish and coral species. It's risky to say you are guaranteed anything in diving, but at Barracuda Point, you are sure to see swarms of the fish, while lucky divers might witness a "barracuda tornado."
2. See the Molinere Underwater Sculpture Park
Where: Grenada
A truly eerie spectacle, the Molinere Underwater Sculpture Park is comprised of 65 concrete sculptures create by British artist Jaon de Caires Taylor. The statues are made from a special kind of concrete that is designed to promote coral growth, of particular importance in this part of the Caribbean that suffered significant damage from hurricanes in 2004 and 2005. Installed in increments in 2006 and 2007, the sculptures depict human forms and "unstill life"a table with a bowl of fruit and a vase. At depths ranging from 6-25 feet, the sculptures can easily be viewed by snorkelers or in a glass-bottomed boat.
3. Swim With Whale Sharks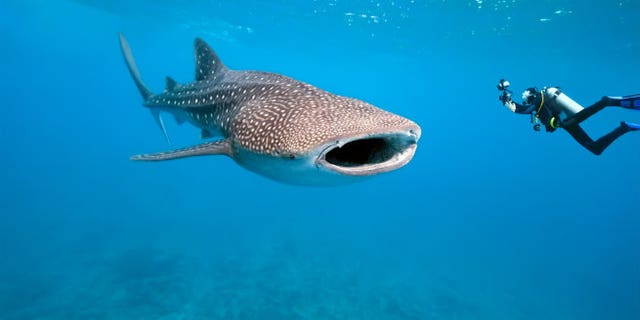 Where: Gladden Spit, Belize
Whale sharks are the largest fish in the world and despite the intimidating name, are very docile. These gentle giants can be found at the Gladden Spit, near Placencia and Hopkins between March and June, and don't be surprised to find one of these dauntingly large creatures swimming toward you. Whale sharks are a notoriously curious species and are known to swim very close to divers. The appearance of whale sharks is timed with full moons, so be sure to consult a lunar calendar when planning your trip.
4. Follow the Underwater Reef Trail at Buck Island Reef National Monument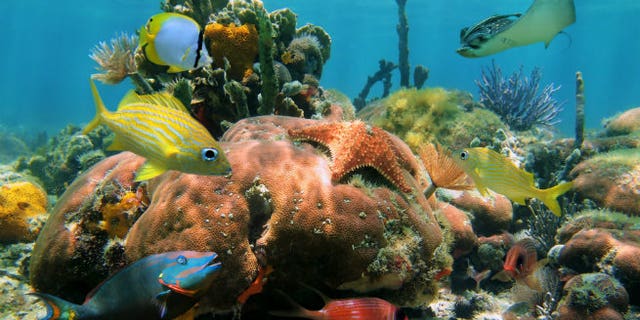 Where: Buck Island, U.S. Virgin Islands
Just north of Buck Island snorkelers will find the National Park Underwater trail, guiding visitors around the reef with underwater marker signs. After indulging in the white-sand beaches, head out for a dip in the crystal-clear Caribbean water for a unique diving experience. Along the way you'll see elkhorn coral, coral grottos, reef sharks, endangered Leatherback turtles, spotted eagle rays, and more than 250 species of tropical fish, including Parrotfish, angelfish, and blue tangs. Confusingly, there are two Buck Islands in the Virgin Islands; head to the one just north of St. Croix. The gentle currents and easy access make this a great spot for families.
5. Scale the Blue Corner Wall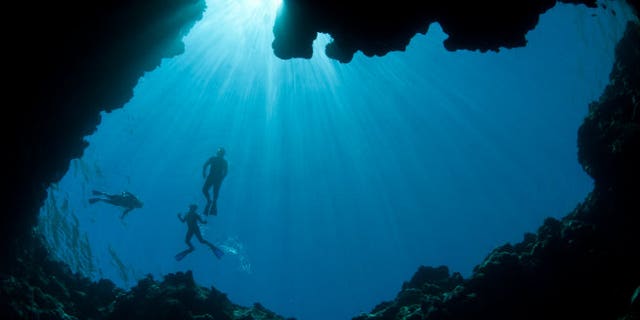 Where: Palau, Micronesia
A spot for the experienced set only, the Blue Corner Wall is arguably the most famous dive site in the world, drawing intrepid divers to this underwater promontory that gives way to a thousand-foot drop. Those who make the trip will be rewarded with views of hard and soft coral, several kinds of sharks, turtles, manta rays, tuna, barracuda, and the highly territorial King Triggers. While strong currents make diving more difficult, the truly brave should head out during this less-than-pleasant conditions for the best shark-viewing.