Best skydiving places around the world
The flight up to your first skydive just doesn't seem real. You have the harness on, you went through the demonstration and logically you know what's coming, but nothing can really prepare you for the moment when you have to hurl your body out of a plane that's flying 14,000 feet in the air.
Still, people do it—and love it. And chances are you will too.
Once you manage that out the door maneuver and actually begin your free fall, skydiving is one of the most exhilarating things you can do. If you've made up your mind and want to take your first leap out into the thin, high altitude air, you should head to one of the best skydiving locations in the world.
So, what makes a world-renowned skydive?
A beautiful landscape is something to consider, as is the elevation of the jump—in general, the higher you go, the more time you can spend in a free fall. It's also important to find a company with a great safety track record and it's a nice bonus if the location also offers other adventures.
1. Namib Desert, Namibia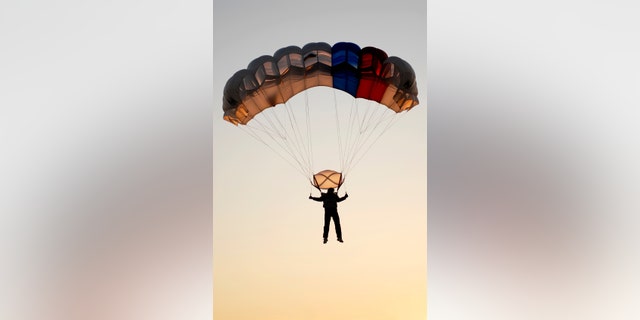 Trek out, way beyond civilization for this epic skydive in the Namib Desert and experience a 60-second freefall like no other. The ever-shifting orange dunes and rolling waves from the Atlantic Ocean are all you can see during your descent—it's a view and experience frequently described as "surreal." This jump from more than 10,000 feet definitely deserves a spot on this list.
2. Mt. Everest, Nepal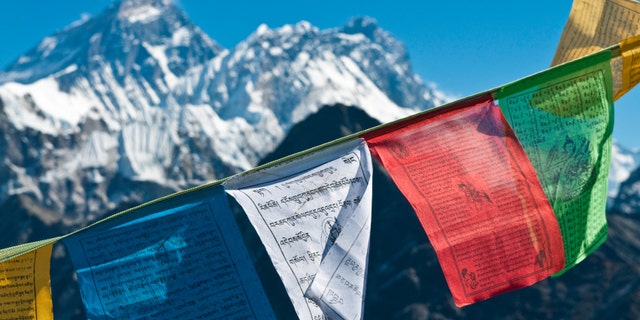 The most extreme thrill-seekers with a good chunk of change to spare will find the ultimate skydive in Nepal. Board a helicopter and take off on the highest commercially available skydive in the world—one that only 152 people have ever done solo. With the help of supplementary oxygen, leap from 29,500 feet and take in the views of Mt. Everest and the surrounding peaks.
3. Dubai, United Arab Emirates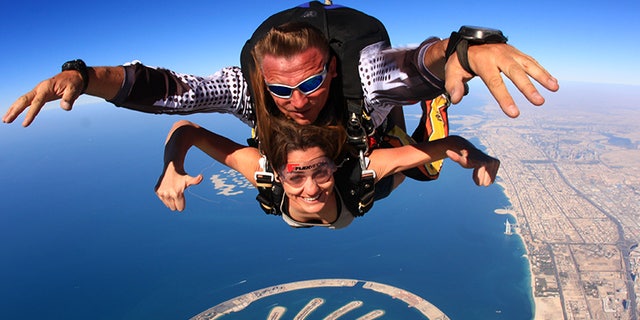 Undoubtedly one of the most popular skydiving sites in the world despite its short commercial history, Dubai is an urban jump with breathtaking views. Skydivers are treated to views of the Palm Jumeirah (the man-made sand archipelago), the Persian Gulf and the city itself.
4. Interlaken, Switzerland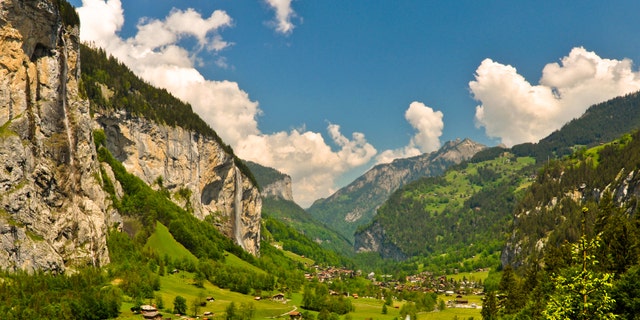 For skydivers looking to descend among mountain peaks, Mount Everest isn't your only option. If you can't afford to spend tens of thousands on that experience, travel to Interlaken in Switzerland and freefall toward alpine lakes, glaciers and forest with the backdrop of the Swiss Alps. The city itself is a hub for outdoor adventure and the area looks particularly beautiful from 14,000 feet off the ground.
5. Moab, Utah, U.S.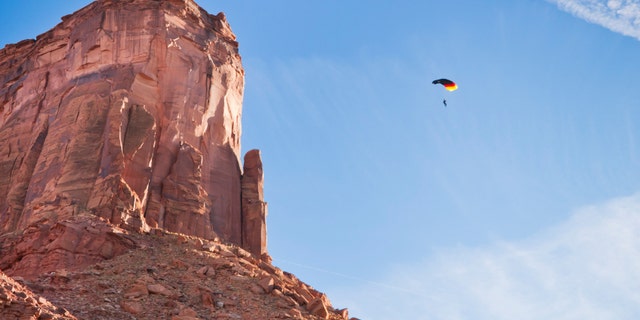 Set amid beautiful red rock canyons, skydiving in Moab is as exhilarating as it is beautiful. The jump from more than 10,000 feet gives you a bird's eye view of Moab, the Colorado River, Dead Horse State Park and Arches and Canyonlands National Parks.
Check out more beautiful places to fly sky high.
More from The Active Times
Most Beautiful Places You Can Only See By Kayak
The Top Adventure Destinations of 2015
The Most Photogenic National Parks