Best Caribbean all-inclusive resorts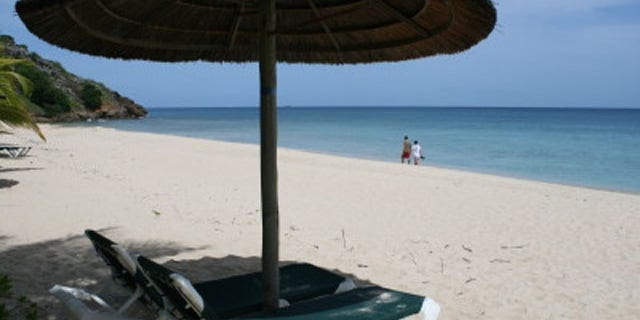 It's the time of the year when the cold weather has many of us running for the warm rays of the sun. The Caribbean, a perennial favorite for Americans due to its close proximity and beautiful beaches, is an easy getaway.
Large hotel chains lure in tourists each week by the hundreds to their all-inclusive resorts with the promise of all-you-can-eat buffets and endless activities. There's no doubt that holiday-makers want no-hassle vacations for one set price with fancy restaurants, spas, gyms and great service. But not resorts are created equal.
So if you've never been to the Caribbean and are contemplating an all-inclusive, or are just tired of cookie-cutter resorts with boring buffets, bad booze, and the same-old amenities, we're here to help.
While there are literally hundreds of properties to choose from, at all price points, we looked at the resorts for their unique amenities and services. Whether you're looking for a romantic or family-friendly get-away, want to recharge your mind and body, or in it for the food or pampering, we break it down. With features like upgraded restaurants, unique spa treatments, amazing accommodations and butler services to die for, it was no easy decision.
Best for Romance: Galley Bay Resort & Spa, Antigua
Antigua boasts a beach for every day of the week, but if you're determined to visit as many as possible to find the best and most romantic, make it easy on yourself: Book a room here. If Giorgio Armani finds it home-worthy (he's the next door neighbor), you certainly cannot question its coved, hidden-feeling design.
"Galley Bay is situated on 40 acres of private paradise, surrounded by a bird sanctuary and a three-quarter-mile-long stretch of sand on the sunset side of Antigua," said general manager Paolo Rovoletto. "This setting makes for a truly romantic hideaway, so in January 2011, we adopted an adults-only policy."
So, for all those thinking about taking the kids, this place isn't for you. Besides beach and quiet, Galley Bay reaches above and beyond with all sit-down restaurants, including Gauguin and its sequestered thatch cabanas for intimate dinners à deux.With spa treatments in a treehouse, suites a mere barefoot step from the beach, and off-beach cottages privatized with lush vegetation and their own pool, this is a true Caribbean original.
Healthiest: BodyHoliday Le Sport, St Lucia
When guests book at this resort, a wellness specialist contacts them ahead of time to work out their needs and a schedule of 50-minute spa treatments, one for every day of their stay except arrival and departure.
"This is customization way beyond just 'what pillow would you prefer and what's your choice beverage?'" said marketing director Andrew Barnard. "This is personalization of a vacation experience designed to fundamentally improve the lives of our guests in the long term by allowing them to design an inspiring and life-changing vacation experience."
With 30 spa treatment rooms, the BodyHoliday Wellness Centre is one of the most comprehensive in the Caribbean. It, along with the entire property, reopened in October 2011 after a $20 million injection of restorative health for itself. The resort's Wellness Centre is at the core of the resort with its newly redoubled workout space and full line of skin and body care treatments, personalized programs such as detox and de-stress, Ayurvedic treatments, and holistic therapies including acupuncture, reflexology, and life coaching.
Although there is an extra charge for some specialized programs, fitness classes are part of the package. Guests also stay fit working out on the tennis courts, shooting archery, water-skiing, and getting their feet wet with a one-day resort scuba course – all included.
Best for Dining: LaSource, Grenada
The antithesis of the stuff-your-face buffet line and lounge-beachside-day long mentality, LaSource also goes the healthy route.
It too includes a daily spa treatment in its rates, plus it offers healthy and gourmet cuisine. The chefs make use of Grenada's wealth of vegetables, seasoning them with local spices to bring out the tastiest flavor profiles. All three of the resort's main restaurants serve premium label drinks. The menus in the Great House mark their gourmet options as vegetarian (vegetable strudel, for instance), light (goat cheese parfait), gluten-free (rib-eye steak with wild mushroom sauce), and lactose-free (tandoori chicken breast).
"Our health-conscious guests can indulge in flavorful, yet light cuisine while still maintaining their lifestyle," said general manager Mark Grebby.
The Garden Restaurant serves a buffet breakfast and à la carte lunch Italian or French style. Oscar's Beach Bar and Restaurant offers another à la carte alternative at lunch and dinner (try the lobster salad) in an open-air setting, and for in-between, there's the deli café with snacks and afternoon tea.
For certified divers, scuba dives are also packaged in the all-inclusive rate; and starting this month, free masters' classes include intense fitness, holistic, and sleep sessions taught by leading international instructors.
Most pampering: Sandals Emerald Bay, Exuma, Bahamas
Sure, it has a chain name, but it excels beyond the Sandals brand as one of its Luxury Included properties. Having taken over a Four Seasons property a few years ago, this Sandals climbs several rungs above its predecessor with its butlers, trained to the standards of the Guild of Professional English Butlers, and complimentary scuba dives each day.
"We're in the business of pampering our guests," said Jeremy Mutton, resort general manager. "Vacations are a time for guests to de-stress, reconnect with loved ones, and enjoy their well-deserved time off. When they arrive at Sandals Emerald Bay, we take the extra time to ensure that we're exceeding their every expectation."
Isolated on a fantasy half-moon beach, it provides for all of its guests' needs with seven restaurants, an 18-hole Greg Norman golf course, six Har-Tru tennis courts, a 150-slip marina, three pools, a full spa, windsurfing, snorkeling, and other watersports. (Spa treatments, golfing, and private pool cabanas cost extra.) The restaurants serve Italian, Bahamian, and other global cuisines, all included in the rates along with unlimited Beringer wine and premium brand drinks.
Best for Families: Verandah Resort & Spa, Antigua
Many Caribbean all-inclusives cater to families, but not that many have their own 18-hole miniature golf course, expanded from 9 holes and opened last month.
"The design replicates the bends and breaks found on real golf courses and features tunnels, bridges, and sharp corners," said general manager Nigel Theophilus. "We've set the course amidst waterfalls, ponds, and lush landscaping. We've placed hidden speakers all around the green to provide upbeat music and entertainment."
Plus kids can play at shuffleboard and ping pong, on a way-cool playground, at the Kids Club, in their own pool with a mushroom fountain, or in two of three other pools.
For those testy teens, the Pirates Den is open all day with a Wii station, foosball, fruit punch, and other attractive amenities. Or they can burn their energy kayaking, sailing, snorkeling, and such. A nature trail leads to the island's famous Devil's Bridge, the only remaining natural limestone bridge since the collapse of Aruba's in 2005.
Families can reserve adjacent suite accommodations with connecting balconies for a 50 percent discount, plus there are two-bedroom villas.
Once the island's notorious nude beach, today the Verandah boasts two separate beaches – one for families, another for adults. Parents will also appreciate the spa and complimentary day and night supervised kids programs that the resort runs to allow adult alone-time together.