Best budget-friendly spring destinations
Just as hordes of fall travelers descend on the bed & breakfasts of New England to see the leaves turn, this spring will see millions of people crisscrossing the country to see the blossoms of spring, especially after such a long, cold winter.
Hotels in the most popular spring destinations are quite happy this time of year, as the uptick in demand allows them to raise their rates and fill their rooms. But this leaves many travelers on a budget wondering if there's anywhere they can get a deal to celebrate spring. The answer is a definite yes. They just need a few tips on where.
Each of these destinations offers a mixture of breathtaking scenery and plenty of activities for the whole family. And the majority of them are offering hotel stays for less than $100 a night.
So get ready for warmer weather and make sure those cameras are in working order, because the flowers in these hot spots are not to be missed.
1. Ottawa, Ontario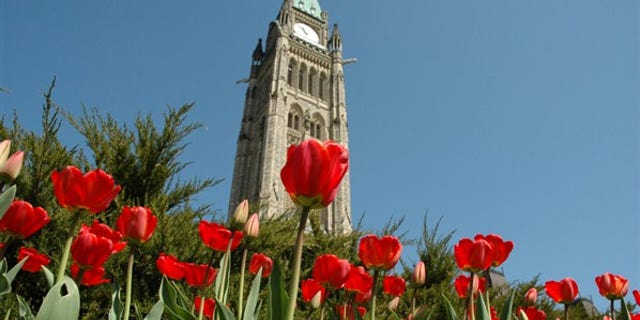 During the spring, Ottawa is teeming with vibrant colors from the millions of tulips that burst into spectacular bloom throughout the city. Those hoping to get a closer look can lie among flowerbeds in major locations like Commissioners Park and the National Capital Region. This year also marks the 62nd annual Canadian Tulip Festival, so visitors in early May can join in on the music, art and pageantry celebrations. And even though the Tulip Festival is one of the biggest in the world, with over half a million visitors each year, we're currently seeing some fantastic deals for 4-star hotels hovering around $100 a night.
Sample deal: $78 per night for a 4-star hotel in the downtown Ottawa area
2. Los Angeles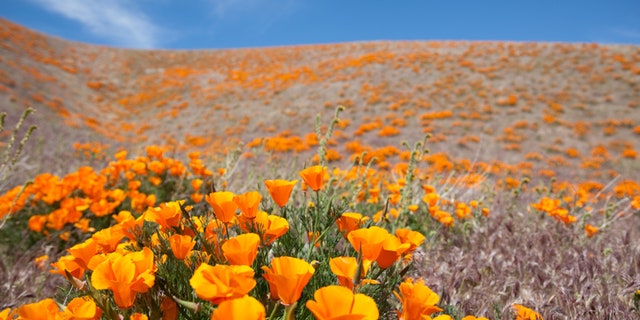 The City of Angels – home of sunny weather, the Walk of Fame and … flowers? Los Angeles may have more of a reputation for its beaches and celebrity sightings, but travelers can find floral beauty by the bundle in the Antelope Valley.
Just over 30 miles north of downtown L.A., the hills in this lesser-known getaway are painted orange with poppies from February to early May, which just so happens to be off-season for travel. So visitors can take advantage of mild temperatures and spectacular scenery, all at low prices. As an added bonus, L.A. is bustling with activities that are fun for the whole family, so people can make the most of their Southern California spring bloom trip.
Sample deal: $84 per night for a 4-star hotel in the downtown Los Angeles area
3. San Antonio, Texas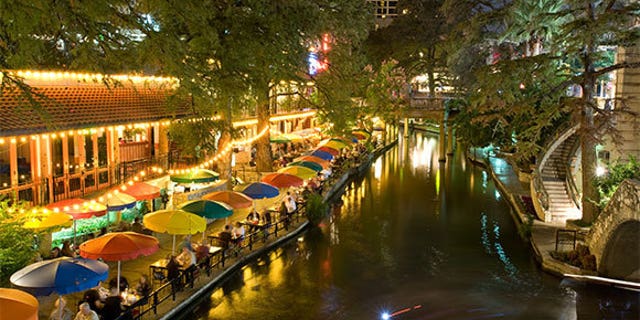 San Antonio isn't a city that I discuss often, but it's a fantastic spot to see spring in full bloom. Add 80-degree weather and the fact that it's currently in its shoulder season, and you have a recipe for an ideal getaway. There's plenty to do in downtown San Antonio, but if you're looking for a spring showcase, drive less than 30 minutes to the Texas Hill Country. Here, Texas bluebonnets sprinkle the hills, creating a perfect spotlight for the state's beautiful official flower. If you're looking for more floral majesty to go along with the bluebonnet vistas, you're in luck; the Lone Star State offers upwards of 5,000 wildflower varieties that can be found all over. Visitors can soak in the scenery while hiking through the area, or join a wine tour and enjoy the wildflower backdrop over a nice glass of white.
Since most of San Antonio's tourists start arriving in May, visitors are sure to find sub-$100 hotels throughout the city.
Sample deal: $77 per night for a 3.5-star hotel in the SeaWorld – Hill Country area
4. Washington, D.C.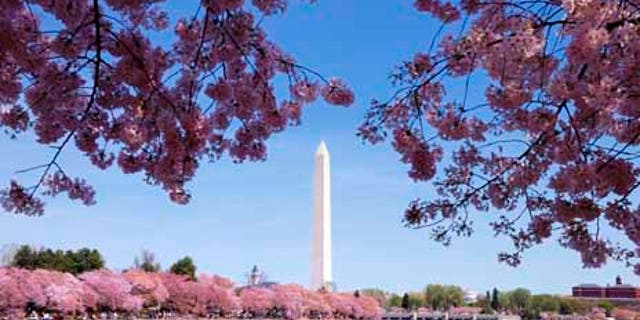 When you think of cherry blossoms, Japan's famous sakura festival comes to mind, but the East Asian floral celebration has some homegrown competition. Come springtime, Washington D.C. is bursting with the white and pink hues of cherry blossoms, which blanket famous landmarks like the Washington Monument and Arlington Cemetery. Additionally, the city hosts an annual Cherry Blossom Festival that's full of family-friendly activities, including Japanese exhibitions, the community art show and the national parade. Visitors can also rent a paddleboat on the Tidal Basin and surround themselves with the Japanese cherry trees.
Peak bloom is expected to be from April 9-12, and though these annual festivities typically draw a crowd, travelers can still find some great hotel options under $100 a night.
Sample deal: $93 per night for a 4-star hotel in the Dupont Circle – National Zoo area
5. Amsterdam, Netherlands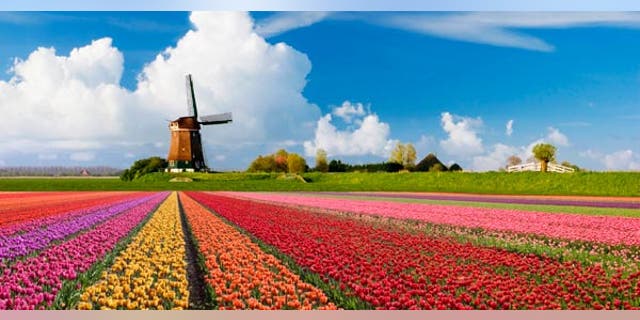 I listed Amsterdam as one of the top deal destinations of 2014 a few weeks ago, but this beautiful city offers far more than low hotel prices and must-see historical sites; it's also another hot spot for breathtaking blossoms and bulbs.
Dutch tulips can be found all around the downtown area, but if you want to see them by the thousands, head just outside of the city to places like Noordoostpolder, which boasts the most tulips in the entire country, creating the perfect photo op for flora fans. Plus, Noordoostpolder also hosts the annual Tulip Festival from mid-April through early May, when visitors can enjoy the cool weather, bike rides and walks through the fields.
Sample deal: $113 per night for a 4-star hotel in the Amsterdam South – Amstel Business Park area