Berlin's Latest Tourist Attraction is a Big Box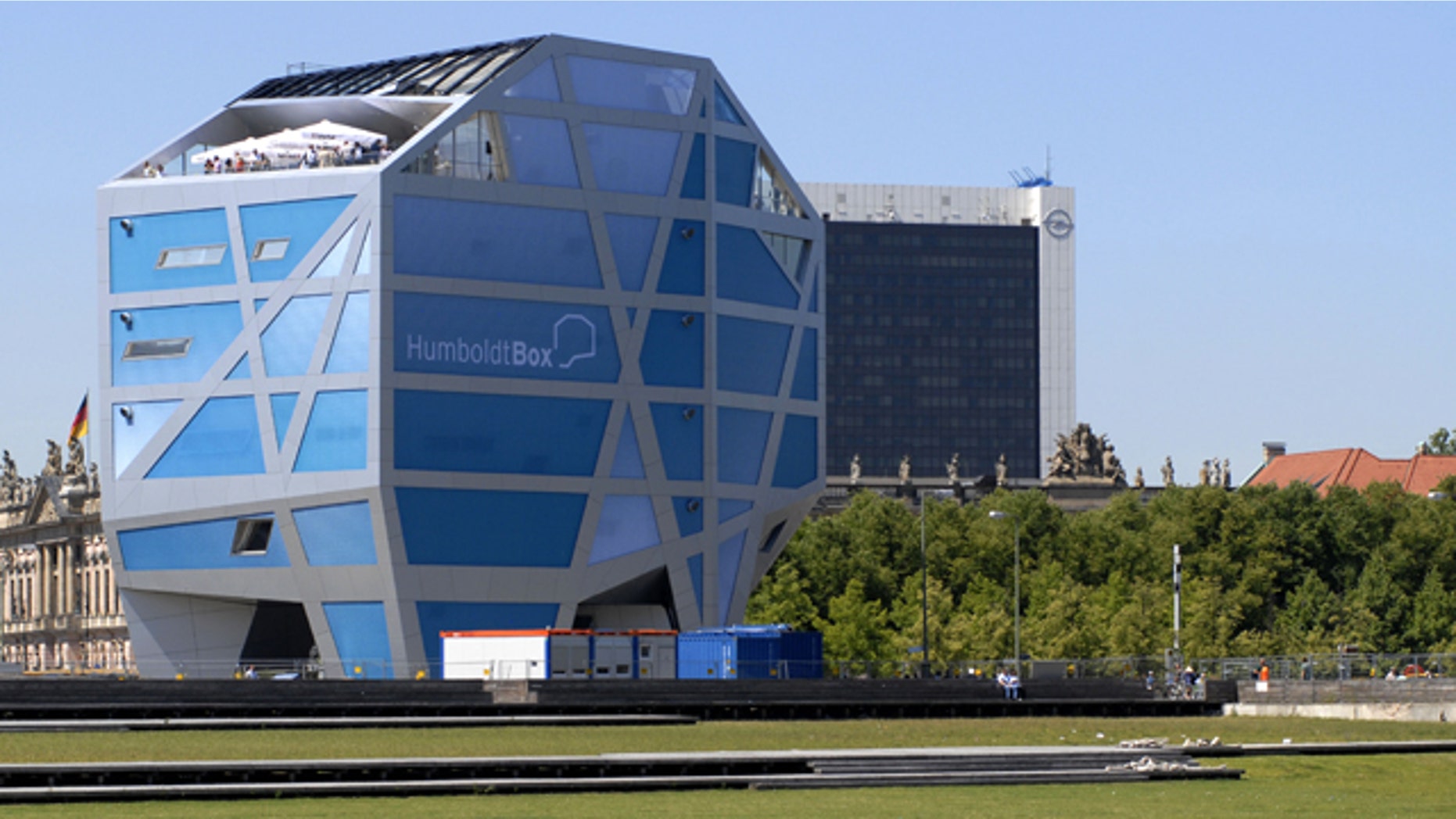 BERLIN – Berlin has unveiled its latest tourist attraction: a futuristic box that will sit for the next few years on a downtown square where a replica Prussian palace is to be built.
The so-called Humboldt Box rises some 92 feet above one end of the capital's Unter den Linden boulevard, opposite the neoclassical Museum Island complex.
The roughly hexagonal silver-and-blue building offers spectacular views and hosts exhibitions on the planned palace — construction of which has been delayed as part of an austerity package. It is now slated for completion in 2019.
Officials say the box's modern appearance was a deliberate choice.
Hermann Parzinger, who heads the foundation that oversees Berlin's museums, said Tuesday visitors may be "surprised by the architecture ... and want to see what's in there."