Barbie to set sail on Royal Caribbean cruises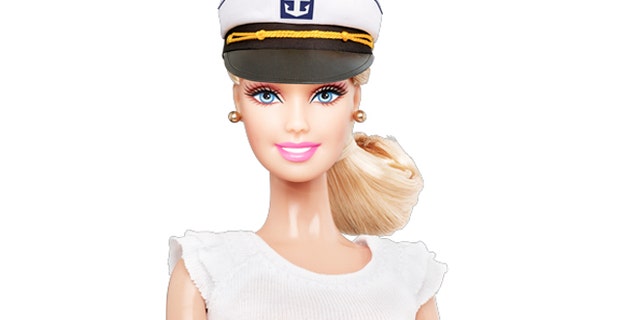 Royal Caribbean is rolling out a "Premium Barbie Cruise Experience" for young girls who love all things Barbie.
The new offering will become available fleet-wide between January and March of 2013.
Barbie fans young and old will jump for joy when they enter their wildly pink-decorated staterooms containing the souvenir Barbie blanket, tote bag, tiaras and teacups, toothbrush and toiletries, pillowcases and specially designed (by Mattel) nautical outfits for your very own Barbie.
I certainly hope you remember to pack her, but if not you can buy a new Barbie Cruise Vacation doll onboard in the Royal Caribbean gift shop.
The girls will squeal with delight as they read about all the Barbie-related activities they will enjoy during the cruise. There will be Barbie design workshop to create their own outfits for Barbie and show them off on the "pink carpet" in the Barbie Fashion Show. They'll join in a Barbie "Mermaid Dance Class" to learn the "latest dance moves" from the hit movie Barbie in Mermaid Tale 2 followed by the "Tiaras and Teacups Party" - an invitation only affair with a "whimsical" palate of pink pastries and pink lemonade. There will be enough pink to make Mary Kay mad with envy!
The program is mostly targeted to little girls, with possible plans for something similar for boys in the future. The "Win a Barbie Cruise Vacation" Sweepstakes has already started with an interactive website by Royal Caribbean, Barbie at Sea Cruise Sweepstakes
Barbie was created by Ruth Handler in 1959 and she modeled and named the doll after a German adult toy doll called Bild Lilli. The Barbie Cruise Vacation doll was already developed and sold by Mattel and is the same doll that will be sold aboard Royal Caribbean ships.
Bookings for the experience will begin as soon as October through travel agents or the Royal Caribbean web site. The cost is $349 per person.