Bang, you're dead: Where America's most famous gangsters and outlaws are buried
From robbing banks to gunning down government agents and innocent bystanders, these gangsters and Wild West icons committed some of the most heinous acts of all time. We'll never forget their names, but most of us have no clue where they were put in the ground. You may be surprised to find one of these criminal masterminds buried near you.
1. Doc Holliday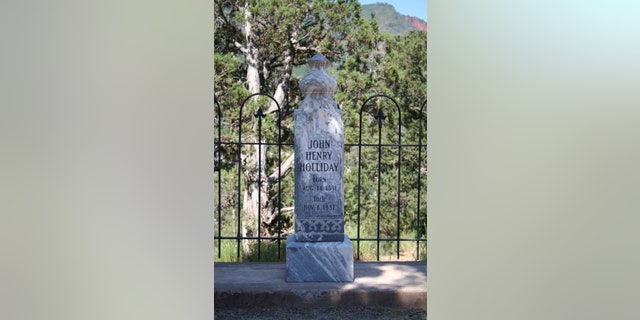 Many of us know this outlaw from the movie "Tombstone," in which he was portrayed by Val Kilmer. But Doc Holliday was a real-life gunfighter who made a name for himself at the shootout at the OK Corral in Tombstone, Ariz.
In 1887, Doc contracted tuberculosis and went to the famous healing hot springs in Glenwood Springs. But they were no help, and Holliday was buried at Linwood Cemetery, the town's oldest, after he died that same year.
Every October the cemetery holds its annual Ghost Walk, bringing back some of its spirited residents, including gunmen, gamblers, fancy ladies, pioneer settlers and outlaw Kid Curry, who is also buried there.
2. Jesse James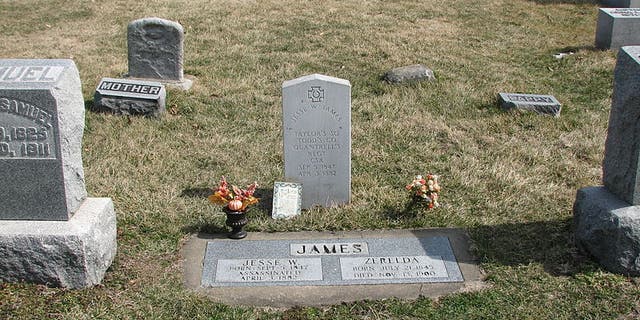 Jesse James is another popular figure of the Old West, a household name in the late 1800s famous for his robberies of banks, stagecoaches and trains. But there's some debate about where he was laid to rest.
The story goes that Jesse was killed in 1882 in his St. Joseph, Mo., home, which you can visit today. But some people say he lived to the age of 103 (sounds a bit like Elvis, doesn't it?). There's a headstone in Granbury Cemetery in Granbury, Texas, stating his date of death as 1951 and noting that he was "supposedly killed in 1882." There's a grave in Kearney, Mo., that is considered Jesse's "real" grave, though some say the man who was buried there was Charlie Bigelow, who was killed so Jesse could disappear.
3. Billy the Kid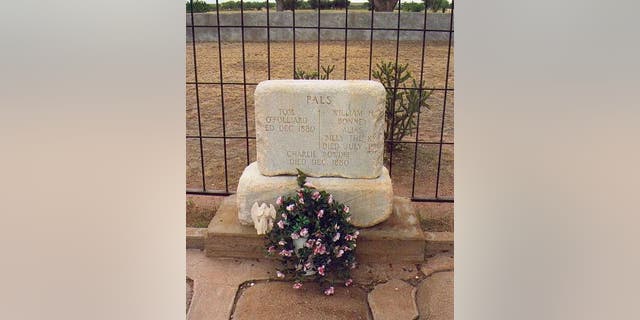 Thief, gunfighter and vigilante Billy the Kid was sentenced to death in 1880 for the killing of a sheriff, but he killed two security guards and escaped from prison a year later. Sheriff Patrick Garrett tracked down Billy later that year and shot him to death in Fort Sumner, N.M. The Kid was 21 when he died.
Billy is buried at Old Fort Sumner Military Cemetery in New Mexico. If you visit his grave, you can also visit the Billy the Kid Museum, where you can see one of his rifles, the door he backed through as he was slain and the chaps and spurs he wore to dances. According to the museum, Billy was a very good dancer and singer and was much admired by the young ladies.
4. Bonnie and Clyde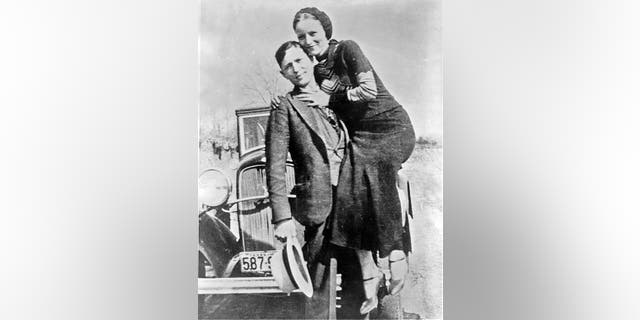 During the 1920s and '30s, this criminal couple robbed anything and everything, from grocery stores to gas stations to banks, killing many people along the way. Bonnie and Clyde even took out two police officers in Oklahoma after attending a dance there.
They were united in their thieving, violence and even death, when they were gunned down with 167 bullets and their bodies were put on public display in Dallas. But Bonnie Parker and Clyde Barrow have been separated ever since, buried in their families' plots – Bonnie in Crown Hill Memorial Park and Clyde at Western Heights Cemetery, both in Dallas.
5. Al Capone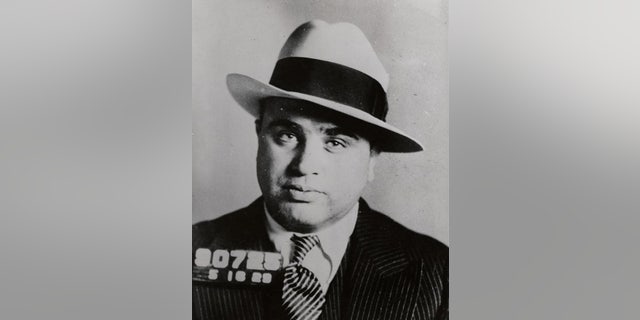 Known as "Scarface" (a name he reportedly hated), Al Capone was a murderous Chicago mobster who rose to fame during Prohibition. He ordered the Valentine's Day Massacre of 1929 and was known for beating his betrayers to death with a baseball bat – but not until after he had wined and dined them.
Capone was sentenced to jail for tax evasion and remained imprisoned for eight years, some of it in Alcatraz. Afterward, he moved to Florida, where he died from cardiac arrest after becoming ill with syphilis. Capone is buried in his family plot in Mount Carmel Cemetery in Cook County, Ill.
6. Machine Gun Kelly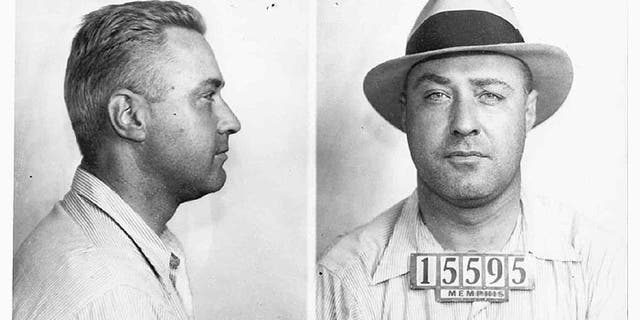 Known for his penchant for bootlegging and robberies, Machine Gun Kelly was born George Kelly Barnes. He and his wife, Kathryn Thorne, led a life of crime, going so far as to kidnap an oil tycoon for ransom. Kelly was the U.S. government's "Public Enemy Number One" before he and his wife were captured, after which he spent many years in Alcatraz.
Kelly died of a heart attack in 1954 and was buried in Cottondale Cemetery in Wise County, Texas, not far from where he held the oil businessman for ransom. A newspaper clipping of his funeral notes that it was attended by "300 curious persons. No tears were shed." A very small stone with the name George B. Kelly marks his grave.
7. John Dillinger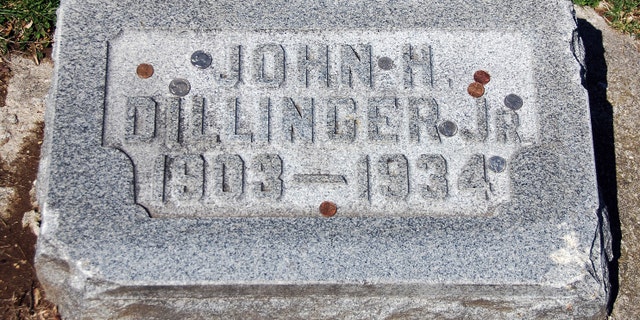 Bank robberies were the claim to fame for John Dillinger, who was born and buried in Indianapolis. He began his life of crime robbing local grocers before he and his gang of crooks graduated to major banks across the Midwest. Dillinger got caught, but he escaped jail and eluded the FBI over and over. He was finally killed in a shootout with the FBI at a theater in Chicago.
According to the Indianapolis Star, Dillinger's body was embalmed before thousands of onlookers so that his "fate might be a lesson to the world," and more than 10,000 people attended his viewing. Like the legend that Jesse James was not really killed but lived to old age, a similar story exists about Dillinger, noting that the man who died in the shootout had a scar removed by surgery and his fingerprints had been erased by acid. Dillinger is buried in the middle of Indianapolis in Crown Hill Cemetery, alongside President Benjamin Harrison, several vice presidents and many Indy 500 notables.
8. Babyface Nelson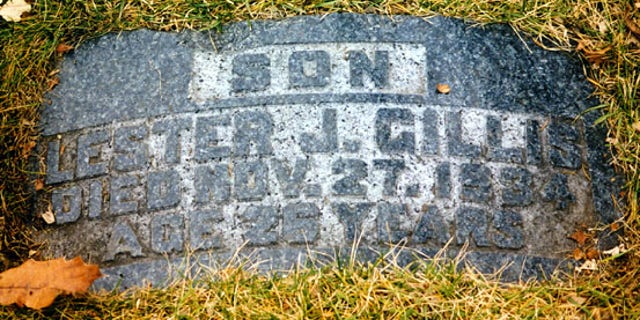 A member of Dillinger's crew and a former employee of Capone, George "Babyface" Nelson, also known as Lester Gillis, rose to fame on his own accord for shooting down bank guards, three FBI agents and plenty of innocent bystanders.
The gangster known for his youthful appearance died in a hail of gunfire at the age of 26 in a shootout with two agents who had been in the theater when Dillinger was killed. The agents also died in the shootout, and Nelson's naked corpse was found the next day in a ditch next to a cemetery. His final resting place is in Saint Joseph Cemetery in Cook County, Ill., marked by an unobtrusive stone next to his wife, Helen.