Awesome celebrity-narrated audio tours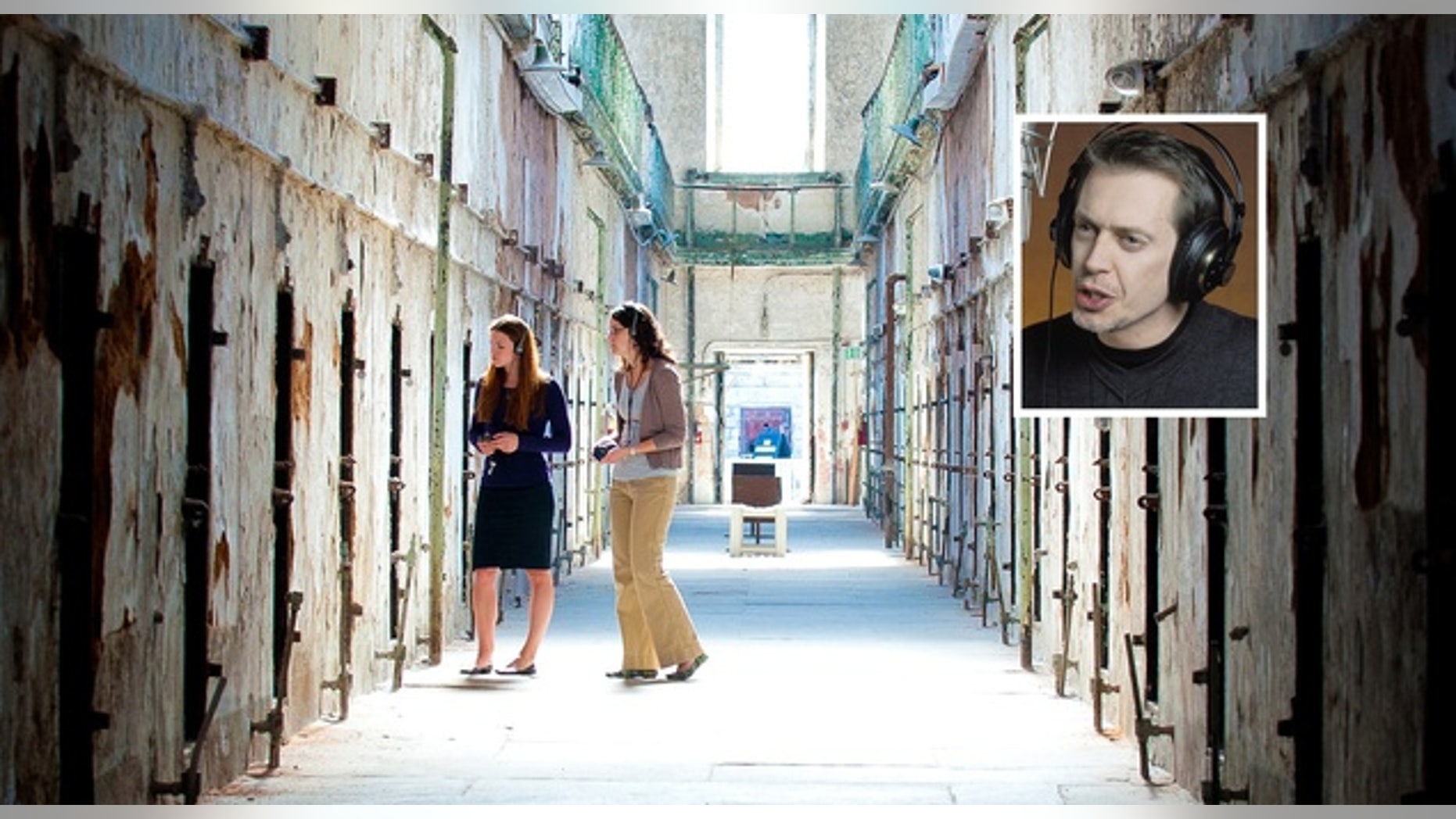 Viewing a cool exhibit is exciting all by itself, but hearing your favorite actor describe it while you're there? Now that's an experience. Here are 10 star-studded audio tours from around the world and insider gossip about how they were made.
We talked with the creative geniuses behind several big-deal celebrity audio tours for the scoop on how the stars were involved and what to know before you go. You can listen to four of the tours right now! In the meantime, we're holding out hope for an aviation museum tour featuring audio by Samuel L. Jackson.
1. Steve Buscemi: Eastern State Penitentiary, Philadelphia
Believe it or not, the audio tour for the eerie, once-abandoned Eastern State Penitentiary famous for locking up Al Capone was recorded a full seven years before Steve Buscemi nabbed the role of mobster Knucky Thompson on "Boardwalk Empire." As director of public programming Sean Kelley tells it, Buscemi himself volunteered to help the museum while scouting a movie at Eastern State more than a decade ago. Kelley took him up on the offer, and Buscemi recorded the tour in four hours at Carnegie Hall, after taking the subway into Manhattan from his place in Brooklyn. "He couldn't have been nicer," Kelley says. Now that Boardwalk Empire has gained so much traction, the penitentiary advertises Buscemi's tour prominently on its brochure, the website, and in the building itself. Want to hear something uncanny? When Capone was arrested and subsequently thrown into the slammer at Eastern State, he was driving from Atlantic City to Chicago, presumably after a meeting with the real-life inspiration for Knucky Thompson.
What to know: The audio tour is three hours long, so allow enough time to hear it and visit the entire property. Photography buffs, bring your smartphone and your camera. There are so many bizarre artifacts and historic nooks to shoot here (including the dilapidated prison hospital and Capone's cell, complete with oriental rug), you'll rule Instagram for the day. Professionals, consider paying the $10 tripod fee, valid all season (admission $14, easternstate.org).
2. Sarah Jessica Parker, Naomi Campbell, Shalom Harlow: Victoria and Albert Museum, London
The massively popular exhibit Alexander McQueen: Savage Beauty has hopped across the pond from New York City's Metropolitan Museum of Art to the Victoria and Albert Museum in London. The show debuts March 14, with the original audio tour and the late fashion designer's dramatic, imaginative clothes intact. "Sarah Jessica Parker revealed how she was in awe of the designer during fittings for a custom piece, and when the two of them rode together to the Met ball, they remained respectively shy of one another," says Blaire Moskowitz, marketing director for Antenna International, the company that produced the McQueen audio tour and several others on this list.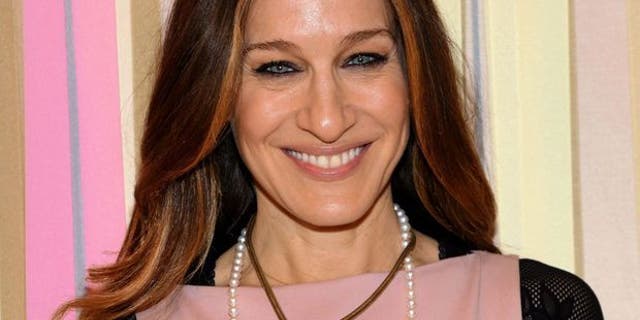 What to know: The exhibit runs through August 2, but buy your tickets now: Tickets are sold by timeslot, and some are nearly full (admission about $27, vam.ac.uk).
3. Clint Eastwood: Tacoma Art Museum, Tacoma, WA
The brand-new American Western Art wing of the Tacoma Art Museum has a familiar voice. Clint Eastwood's gravelly tamber narrates classic imagery of the west, including bucolic landscapes, mountain men, prairie animals, and cowboys immortalized by painters and sculptors like Thomas Moran and Alexander Phimister Proctor, plus contemporary works from Georgia O'Keeffe and Native American artists including Kevin Red Star.
What to know: After you've seen the art indoors, take the free Dale Chihuly mobile walking tour, which guides you through downtown Tacoma to visit the artist's glass installations. Just call 888-411-4220 on your cellphone and listen; Chihuly himself narrates part of it (admission $14, tacomaartmuseum.org).
4. Anglica Aragn: Frida Kahlo Museum, Mexico City, Mexico
While recording the audio tour for the bright-blue Frida Kahlo Museum, popular Mexican actress Anglica Aragn mentioned to the sound engineer that her grandmother used to be part of Kahlo's small circle of friends years ago. The museum hadn't known that! Aragon was initially hired for her gravitas and dignified voice that felt perfect for Kahlo's story now even more so.
What to know: Complement your visit to Kahlo's museum with a trip to the Anahuacalli Museum, also in Mexico City (admission about $4), which houses pieces from Diego Rivera's large pre-Hispanic art collection (admission about $6, museofridakahlo.org.mx).
5. Jeremy Irons: Westminster Abbey, London
Oscar winner Jeremy Irons has the distinction of narrating the English-language audio tour for Westminster Abbey. Fitting, considering Irons played Pope Alexander VI on Showtime's "The Borgias." Travelers also have good things to say about the 90-minute verger-led tours of the abbey's notable spots, including the tomb of Saint Edward the Confessor, Poets' Corner (Chaucer and Dickens are buried there), the Cloisters, and the Nave. If you'd rather worship at the abbey than tour it, there is never a fee for that.
What to know: Prep for your visit by downloading the abbey's free podcasts (itunes.com), which range from recordings of choral concerts to lectures (worship is free, admission about $30, verger tours about $8, westminster-abbey.org).
6. Dolly Parton: Country Music Hall of Fame, Nashville, TN
Would you expect anything less than vocals from Dolly Parton herself at the Country Music Hall of Fame? Step into the Hall of Fame Rotunda, a skylighted room emblazoned with bronze plaques for each member of the Hall of Fame, and you'll hear her voice on the audio tour. As Dolly says, "This special room is round, to ensure that every Hall of Fame member has a place of equal importance, and the members plaques are placed randomly around the room except for the newest members, whose plaques can be found alongside the painting." The painting she speaks of is Thomas Hart Benton's "The Sources of Country Music," a canvas depicting fantasy musicians ranging from gospel singers to hoedown dancers, commissioned in 1973.
What to know: Along with the must-do rotunda portion of the museum, 2015's lineup includes separate exhibits featuring the careers of Bob Dylan, Johnny Cash, Tanya Tucker, Ronnie Milsap, Alan Jackson, and Kenny Rogers (admission plus audio tour $27, countrymusichalloffame.org).
Check out more awesome celebrity-narrated audio tours.
More from Budget Travel
Best-Kept Booking Secrets of Hotwire