Avoid a travel meltdown with these lifesavers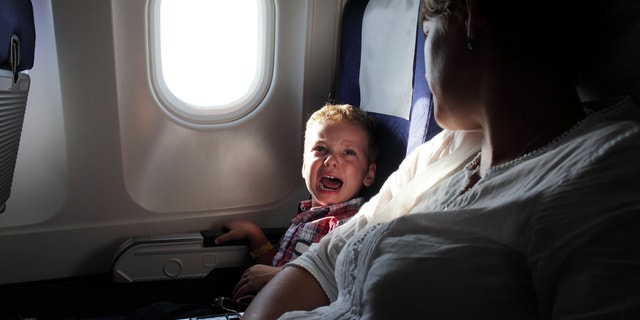 Going on a trip can be a stressful experience for parents-- especially when they're bringing along kids.
Waiting hours at the airport, enduring long flights, hitting traffic jams are just some of the few travel hiccups that can lead to an endless stream of tears and screaming fits. Luckily, there are some smart products out there designed to prevent these meltdowns by soothing or simply distracting kiddos before they head down Tantrum Lane.
1. WubbaNub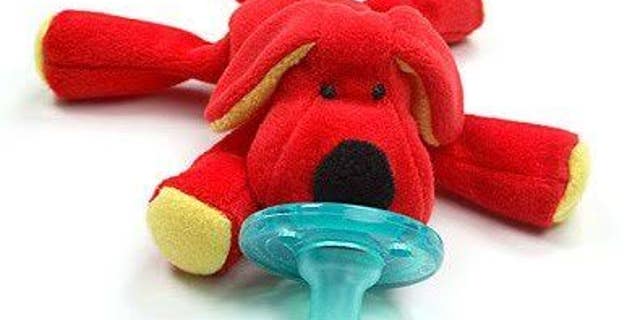 Losing a pacifier can be devastating to a desperate parent looking to soothe a cranky baby. One mom came up with this clever way to keep binkies from going bye-bye. Today, these adorable WubbaNubs-- pacifiers that are sewn to larger plush animals-- can be found around the globe. Each comes with a Philips Soothie non-latex pacifier and is attached to a cuddly animal.
Price: $14
2. Travel Tots Luggage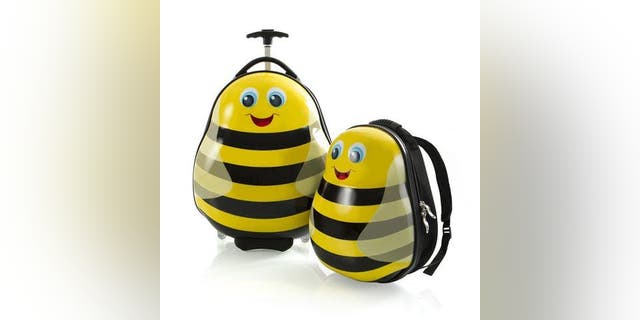 This lightweight luggage and backpack set from Heys aims to put those homesick jitters at bay. Kids will feel like "a big deal" while wheeling around their own carry-on approved suitcase. The Travel Tots set weighs just 3.5 lbs. and is manufactured with inline skate wheels for a smooth ride. This fun travel companion comes in different designs — including a bee, ladybug, penguin, or parrot.
Price: $140
3. Habitats Reusable Sticker Pad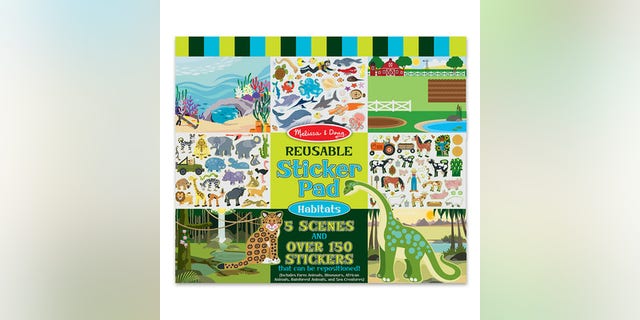 Are we there yet? Nip the boredom blues with reusable Melissa & Doug Habitats sticker books, available at Wayfair. Kids can let their imagination go wild with these peel-and-position stickers. The book includes over 150 stickers of animals and people in different habitats — including a prehistoric landscape, a deep sea background and a jungle.
Price: $18
4. Beats Solo2 On-Ear Lightweight Headphones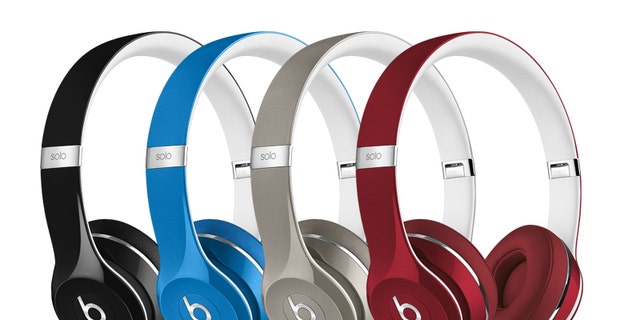 If your six-year-old wants to watch Disney's "Frozen" for the millionth time, these foldable travel-friendly headphones are a must-have accessory. From watching a movie inflight, to plugging in to a favorite device on the next long drive, these headphones from Beats By Dre can help keep kids entertained while letting parents enjoy some silence. Headphones are available in blue, red, silver and black. Great for teens too, since they don't require charging and have a slimmer build for an easier fit.
Price: $200
5. BABYBJORN Potty Chair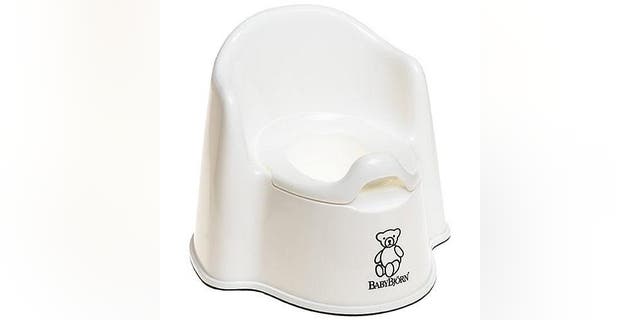 Stuck in traffic and then, all of a sudden .... your kid gets the urge. With no restrooms in sight, this travel potty could be the solution to preventing a truly crappy meltdown while on the road. Designed by BABYBJORN, the chair is sturdy and comfortable for little bottoms-- plus it's easy to clean and transport. The company also sells a baby cradle and travel crib.
Price: $32
6. Squigz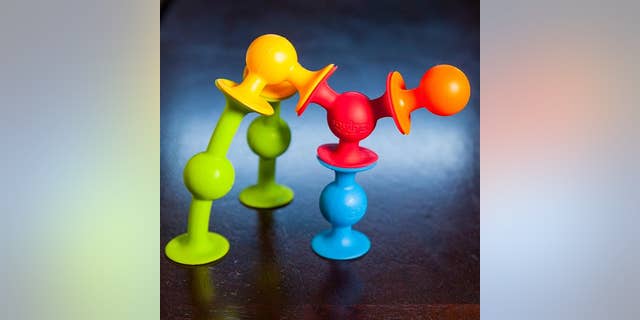 These little suckers (think squishy legos) can provide hours of distraction for a child who just can't sit still for long. They flex, stick and suck together to create a cool suction construction project. Kids can spend hours sticking them to airplane windows, car interiors and tabletops. Bonus? Squigz leave no residue or marks on surfaces. Available at Fat Brain Toys.
Price: $25
7. Skip Hop Neckrest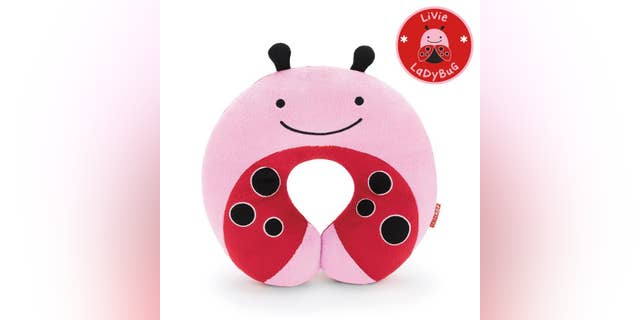 Does your toddler want to take a snooze but gets bummed when his favorite pillow is nowhere in sight? Skip Hop to the rescue with their zoo travel neckrest, designed for young travelers who want a comfy nap on the go. The pillow comes in different characters and is made of soft velour fabric.
Price: $13
8. iGuy iPad Case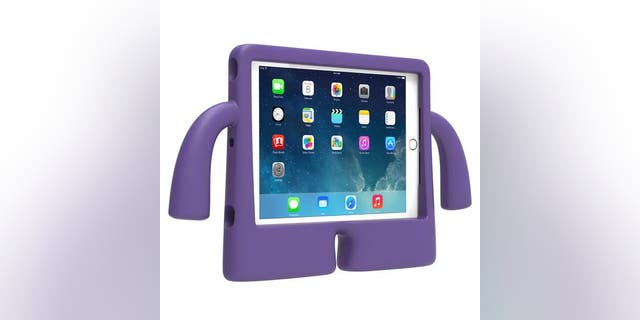 Prevent little Johnny from shattering mom's precious iPad to pits on that next trip. This protective cover from Speck is designed to endure wear-and-tear. The flexible foam case helps protect the device from not-so-gentle drops and can be easily gripped by small hands.
Price: $40