Atlanta airport aftermath: It could be days before affected passengers find open seats, expert says
Power may have been restored to Hartsfield-Jackson Atlanta International Airport, but that doesn't mean travelers should expect to be going anywhere — at least not anytime soon.
Following a fire in an underground electrical facility, the Federal Aviation Administration grounded more than 1,000 flights on Sunday afternoon, and many more aircraft scheduled to fly to Atlanta were held at their departing airports or rerouted entirely.
Power was restored to the airport as of early Monday morning, although it might take days before passengers can catch rescheduled flights, experts say.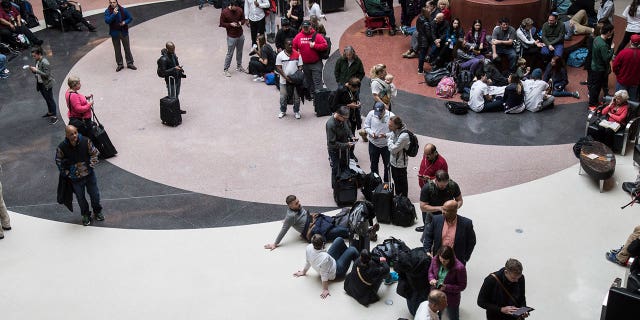 OLYMPIAN LOLO JONES TWEETS UPDATES WHILE STUCK ON PLANE DURING ATLANTA AIRPORT OUTAGE
Robert Mann, an aviation consultant and former American Airlines executive, told the Associated Press that Delta Air Lines — which is headquartered out of Hartsfield-Jackson — might need until Tuesday before operations return to normal. But for passengers, Mann estimates "it could be most of the week" before they find open seats on alternate flights.
Delta passengers might be better off than others, too. According to Mann, the airline has more crew, and more spare aircraft, at its headquarters than anywhere else. The airline is also issuing a travel waiver for travelers who experienced cancellations or a "significant delay" to a flight. Delta passengers can also make a one-time change to their scheduled itineraries if they are planning to travel "to, from or through" Hartsfield-Jackson through Dec. 19.
POWER RESTORED AT ATLANTA AIRPORT AFTER OUTAGE
American Airlines, too, has announced that it will be waiving change fees for certain passengers who were affected by the outage at Hartsfield-Jackson. A representative for American told Fox News that 19 of its 49 scheduled departures for Monday were canceled, but its operations at ATL will resume as of 10 a.m.
On Sunday , American Airlines had canceled just 24 flights as a result of the power outage, as well as an equal number of incoming flights, the AP reported.
United, JetBlue and Southwest Airlines also reported delays or cancelations, the latter with 70 of its 120 flights out of ATL canceled on Sunday. There are currently no cancellations for its Monday flights, however.
All three carriers — United, JetBlue and Southwest — are also issuing waivers for affected passengers.
The Hartsfield-Jackson airport, meanwhile, has been working with the city of Atlanta to accommodate or bring aid to passengers. Atlanta Mayor Kasim Reed announced on Sunday that the Georgia International Convention Center, which has a capacity of up to 10,000, would be open to stranded travelers. Shuttle buses were also provided to transport passengers from the airport to the center in College Park. The airport added that Chick-fil-A was going to provide food to those at the convention center.
ATLANTA AIRPORT FINDS SURPRISE VISITORS ON THE TARMAC
Reed also confirmed that emergency services crew were distributing water to travelers within the airport. The airport's Twitter account also confirmed that meals and Chick-fil-A items were being distributed at the airport, and a Dunkin' Donuts location was handing out free doughnuts, the AP reported.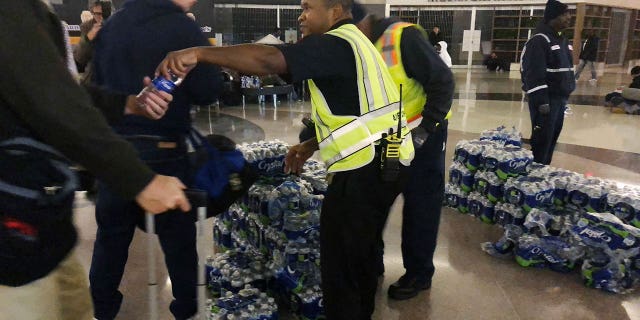 Hartsfield-Jackson further stated that airport concession outlets began to reopen shortly after power was restored.
Still, some passengers affected by the outage say that officials at Hartsfield-Jackson weren't forthcoming with information as to when power might be restored. Others claimed there was a lack of emergency services to escort disabled passengers, who were largely unable to navigate the airport without the use of escalators or elevators.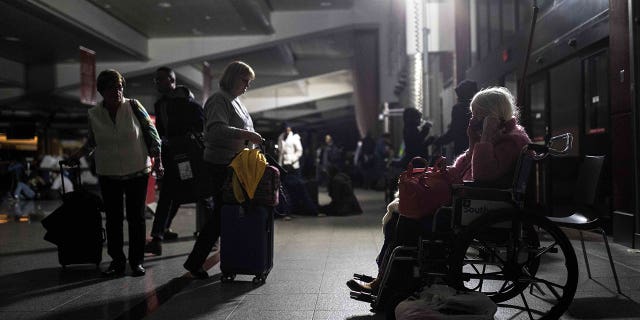 "They had these elderly people, handicapped people lined up in wheelchairs," said stranded passenger Rutia Curry. "The people were helpless, they can't get down the stairs. It was just a nightmare."
Another passenger said he saw staff carrying some of the wheelchair-bound passengers down the stairs.
FOLLOW US ON FACEBOOK FOR MORE FOX TRAVEL NEWS
Power was ultimately restored to the Hartsfield-Jackson Atlanta International Airport at 12 a.m. on Monday. The outage, according to Georgia Power, was determined to have been caused by a fire in an underground electrical facility, which broke out after a piece of equipment failed. A backup system, which was situated nearby, had also failed as a result of the fire.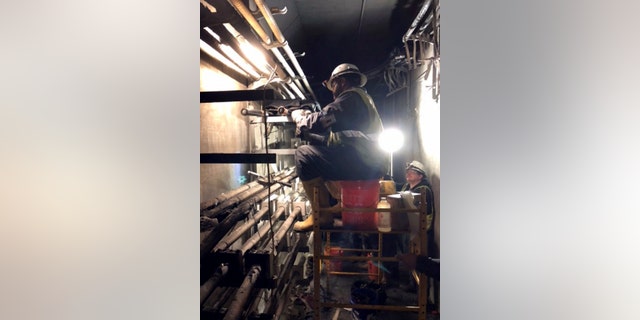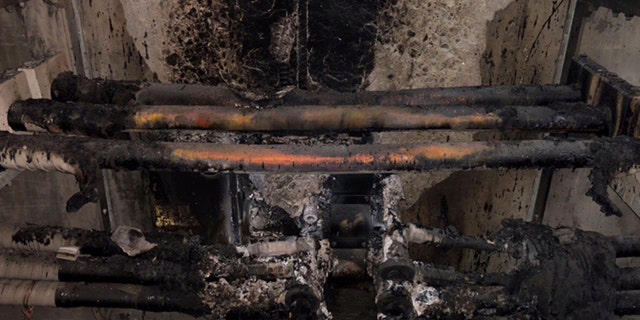 Nevertheless, Georgia Power claims it's "very rare" for an outage like this to occur, because there are "many redundant systems in place."
Hartsfield-Jackson, which serves 104 million passengers a year, is the world's busiest airport, with more than 2,500 planes arriving and departing each day.
The Associated Press contributed to this report.