Ashton Kutcher reveals he lived in Airbnbs for a year post split from Demi Moore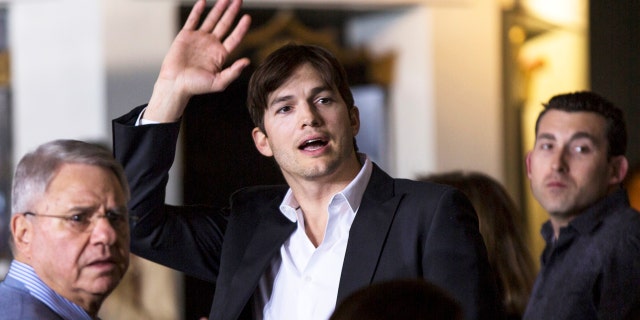 Ashton Kutcher was a nomad after his bitter 2011 split from Demi Moore.
"Right after I got divorced … I didn't have a house," he said during a conversation at this weekend's Airbnb Open conference. "So I just started living in Airbnbs."
Kutcher,who became one of the home-rental site's earliest investors in 2011, recalled one such house that gave him comfort during that rough period, when the owner left out dinner and a glass of wine for him.
10 CRAZY AIRBNB HORROR STORIES
"It was the magic and the love that I needed in the moment," he said. "I was shocked."
Kutcher and Moore finalized their contentious divorce in 2013 following two years of bitter fights over money. Kutcher, who is 16 years Moore's junior, was reported to have cheated on her with a younger blond bombshell.
Kutcher is now re-married to actress Mila Kunis, and they are expecting their second child. Of his plans for the coming months Kutcher joked, "Just trying to get over this baby hurdle."
AIRBNB SUES SAN FRANCISO OVER RENTAL REGULATIONS
He looks forward to spending Thanksgiving with family. "Thanksgiving is one of my favorite holidays because you get to say 'thank you,'" he noted. "So often we're so busy doing all the things we're doing that we forget to say thank you."
This story originally appeared on NYPost.com.