Architecturally intriguing Airbnb rentals
For people who travel regularly but don't want to spend money on hotel rooms every time, Airbnb comes in handy. With thousands of listings all over the world, it's hard to be in a city that doesn't have Airbnb listings for temporary housing.
While the variety of options that Airbnb offers is fairly vast, it isn't always as likely that you'll come across a listing that's not only fairly affordable for your stay, but is an architectural wonder.
From homes with massive pools, hot tubs and gyms to solar-powered homes in the mountains, these are some of the most impressive Airbnb listings from around the world.
1. Boas de Ibiza, Ibiza, Spain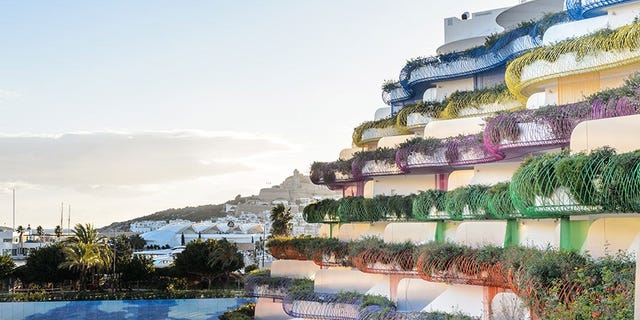 Pritzker Prize–winning architect Jean Nouvel distills Ibiza's playful atmosphere into the design of his colorful Boas development. Visiting revelers can enjoy indoor-outdoor living in a well-appointed two-bedroom, one-bath apartment and partake in the complex's amenities, including a massive swimming pool, a hot tub, a gym, and a children's play area. $248/night.
2. Schwartz House, Two Rivers, Wisconsin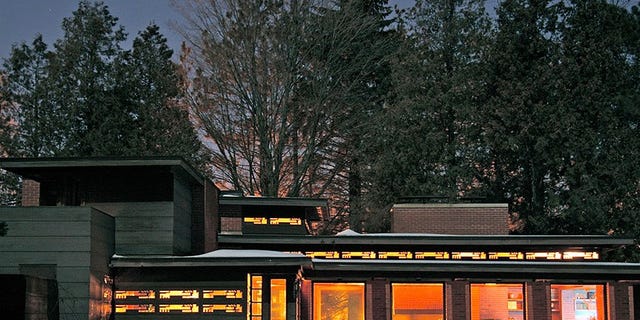 Playing off of his design for Life magazine's 1938 feature "Eight Houses for Modern Living," Frank Lloyd Wright created this riverside home for Bernard and Fern Schwartz. The four-bedroom, two-and-a-half-bath Schwartz House—or Still Bend, as Wright called it—includes two fireplaces, a sprawling lawn, and a private dock for fishing or birdwatching. $395/night.
3. Eiffel Building, Sao Paolo, Brazil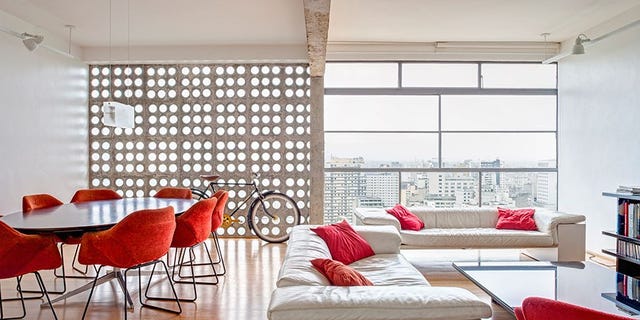 Explore Brazil's largest city by day and stay in a building by the country's most famous architect, Oscar Niemeyer, by night. The 2,420-square-foot penthouse apartment, located in Niemeyer's 1953 Eiffel Building, is spread over four floors and includes two bedrooms, two bathrooms, a terrace, and a private garden. $490/night.
4. Off-Grid Ithouse, Pioneertown, California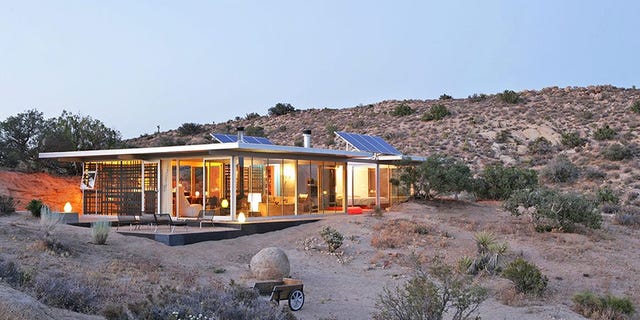 Leave your laptop at home for your visit to the Off-grid itHouse, a two-bedroom, two-bath prototype of a sustainable-building system developed by Taalman Koch Architecture. Solar power provides energy and hot water, and the graphic grid wall treatments were designed by artists Sarah Morris and Liam Gillick. There's no TV or Wi-Fi, but the panoramic views of the surrounding desert landscape offer a welcome alternative. $360/night.
5. Guy Hyde Chick House, Oakland, California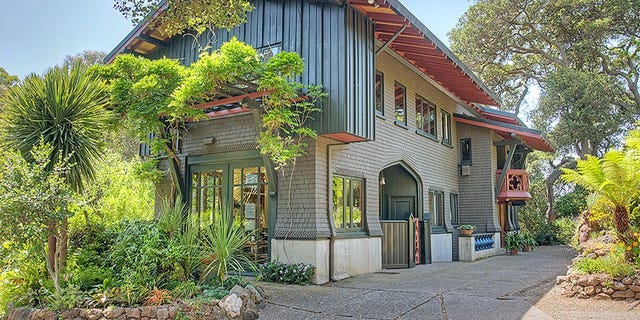 Bernard Maybeck, the California architect best known for San Francisco's Palace of the Fine Arts, designed this six-bedroom, three-bath home in 1914 for a Berkeley commissioner and civil engineer. Constructed using 1,000-year-old redwood, the 4,500-square-foot Craftsman is set amid live oaks and boasts views of the surrounding canyon. $1,250/night.
See more stunning Airbnb rentals.
More from Architectural Digest
Sarah Jessica Parker's Manhattan Townhouse