Amid reports of passenger groping, Air India introduces rows just for women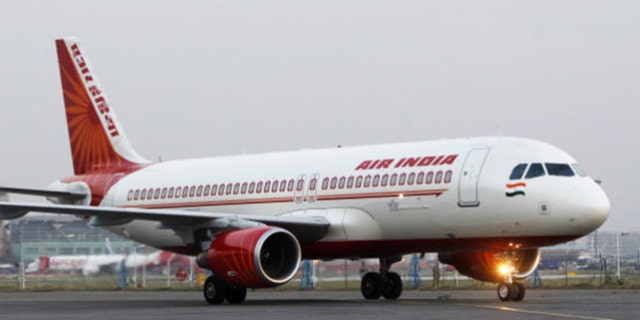 NEWYou can now listen to Fox News articles!
To help combat a series of midflight sexual assault allegations, India's national carrier will now offer female-only seating areas for concerned women flying alone.
Air India says the specialty seating will come at no additional cost to passengers and will only be offered on domestic flights during its initial rollout, reports The Hindu.
"We will be reserving the third row — six seats — in the economy class of the aircraft for female passengers traveling alone," Air India general manager-revenue management Meenakshi Malik told The Hindu.
"We feel, as national carriers, it is our responsibility to enhance comfort level to female passengers. There are a lot of female passengers who travel alone with us and we will be blocking a few seats for them."
The move comes amid a series of widely reported incidents where women alleged that they were groped on Air India flights on two separate occasions.
VIRGIN AMERICA PASSENGER CHARGED WITH SEXUALLY ASSAULTING FEMALE SEAT COMPANION
On Dec. 21, a 40-year-old male passenger traveling from Mumbai to Newark, New Jersey on an Air India plane reportedly moved to an open seat to sit next to a female passenger who had been sleeping, The passenger allegedly starting groping the female flier and, upon waking, she reported the incident to the cabin crew and filed a complaint to authorities in the U.S.
Less than two weeks later, an Air India hostess said she was touched inappropriately by a male passenger on a flight to Delhi from Muscat, according to reports from The Times of India.
Days after the two incidents, the airline announced that every flight would be equipped with plastic handcuffs, to restrain passengers caught molesting others.
Now, to continue its efforts to reassure female fliers that the airline is safe, the third row of economy class will be designated for female travelers, with three seats on either side of the aisle. Only women traveling alone, without any family members, can reserve a seat in the new section.
Reserved space for women doesn't stop in the skies. Several cities in India have introduced women-only sections on certain local and long-distance trains and buses.
Tokyo introduced women-only cars on its metro and train lines over a decade ago. China has also experimented with women-only bus service in an effort to reduce the number of groping incidents.
FOR THE LATEST TRAVEL FEATURES FOLLOW FOX LIFESTYLE ON FACEBOOK
But Air India is receiving both praise and criticism for its new move.
"Air India to reserve seats for women in every flight, big insult to young independent strong women, this is why we need feminism," one critic posted to Twitter.
Others applauded the initiative.
Kudos to #AirIndia for reserving seats exclusively for #Women ! Will other Airlines also take a cue and follow this example.

— Gurudas Kamat (@KamatGurudas) January 13, 2017
Air India has faced criticism over women's rights issues in the past. In September 2015, the airline announced that it would be grounding 125 of its flight attendants (many of whom were women) because they were overweight. At the time, the airline claimed the decision was made based solely on safety concerns.