America's best water parks you must visit this summer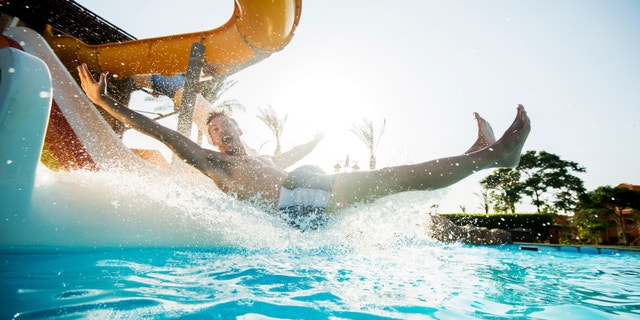 With the summer heat upon us, it's time to while away the day somewhere you can really beat the heat. At the country's best water parks, enjoy riding the waves in a wave pool, floating along a lazy river and taking a turn on the latest water slides. With floor-dropping thrills.
Here's what's new at a water park near you:
1. Six Flags White Water, Georgia
Just outside Atlanta is Six Flags' White Water park, which offers more than 50 incredible soaking thrills. New to the 50-acre park in 2016 is the Wahoo Racer water slide, standing six stories tall and billed as the largest of its kind in the world. The ride lets you race friends and family in six lanes that sit side by side while riding head first on a toboggan. The attraction reaches speeds of 40 miles per hour.
2. Silverwood Theme Park, Idaho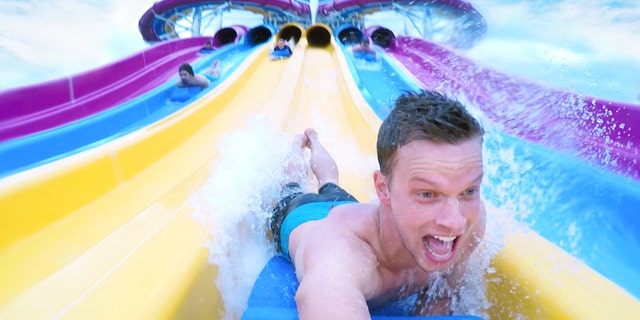 The Boulder Beach Water Park at Silverwood Theme Park in Athol, Idaho, is debuting a similar slide to Six Flags White Water Wahoo slide that also stands 60 feet tall and allows riders to race on aerodynamic mats. On the Riptide Racer, riders slide down 400 feet of winding tubes at speeds of up to 30 miles per hour in one of the largest water slides of its kind.
3. Carowinds, North Carolina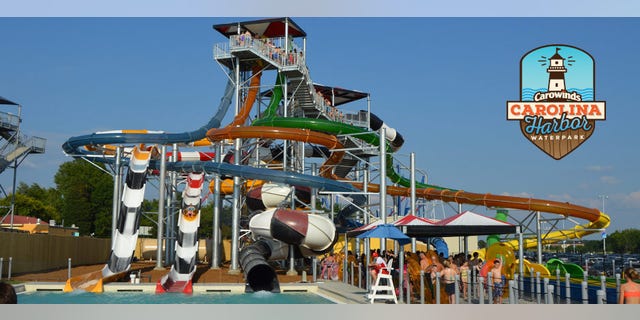 Charlotte, N.C.'s Carowinds has opened the new Blackbeard's Revenge, a water slide complex that is part of the expanded and renamed Carolina Harbor, the largest water park in the Carolinas. The six-slide complex doubles the number of slides in the park. Careful that you don't get dizzy, as four of the slides, including Cannonball Drop, spin riders 360 degrees. You can also walk the plank and have the floor drop out from under you for a daring freefall on Pirate's Plank. There's also a large family area with brand new wave pool that creates 6-foot-tall waves.
4. King's Island, Ohio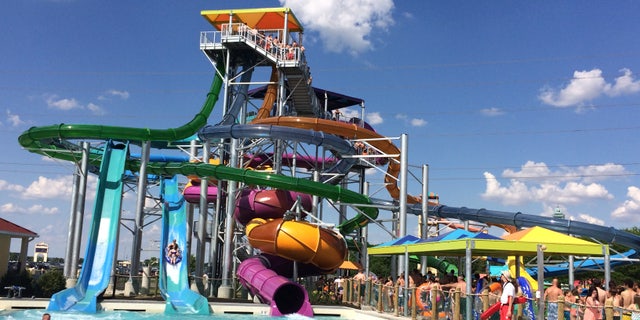 Explore six different water slides at the new Tropical Plunge attraction at King's Island, just north of Cincinnati in Mason, Ohio. On three of the new slides, the floor drops right out from beneath you, sending riders plunging through curves and near free falls at high speeds. There's also a pair of 300-foot long dueling enclosed slides for a less nerve-wracking experience. Outside the water park, guests will find a full amusement park loaded with daring roller coasters and family-friendly rides at King's Island to enjoy before or after your watery adventure.
5. Typhoon Texas
Texans have a brand new spot to cool off this summer as Typhoon Texas opens its doors in Katy. At the 25-acre water park, visitors can hop on one of 13 rides. Float down the lazy river, splash in the Gully Washer play area or choose from a host of water slides. More daring park-goers can try their luck on the six-person Texas Twister, race buddies on the Lone Star Racers or try one of five slides in the Duelin' Daltons area including a 7-story free fall slide.
6. Schlitterbahn Water Park, Texas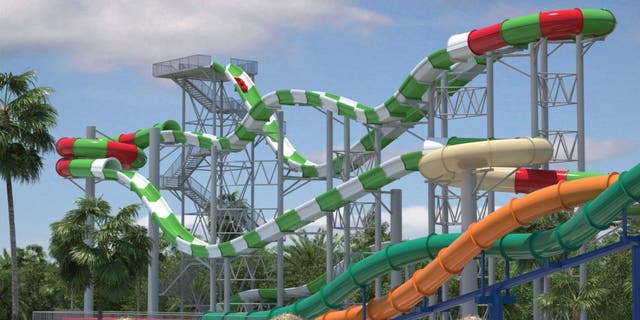 Texans can take it up a notch for some seriously scary fun at Schlitterbahn Water Park, a German chain of parks with a location on Galveston Island. On the new MASSIV ride, sliders must first climb 123 steps before riding the world's tallest water coaster with that stretches longer than two football fields. MASSIV blasts riders uphill four times with water, using Schlitterbahn-invented technology, and sends them speeding through enclosed tubes, down hills and through lots of twists and turns. In case you need a little moral support, MASSIV allows riders to double up on the thrilling attraction.

7. NRH20 Family Water Park, Texas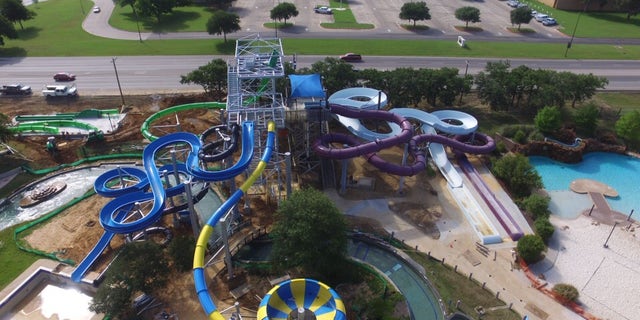 The first municipal waterpark in the state of Texas, NRH20 added a major expansion this year with three new attractions. The Flatline Loop starts riders off by dropping them through a trapdoor for a 60-foot free fall before taking a spin in a looping water slide. On a new champagne bowl-style slide called Riggamaroll, riders go through an enclosed tube before sliding in circles in a bowl at the end. Visitors will also find two new body slides that are a bit more tame for cautious riders. Other popular attractions include the world's largest uphill water coaster and the multi-rider Viper with a drop into a 20-foot megatube.
8. Great Wolf Lodge, Southern California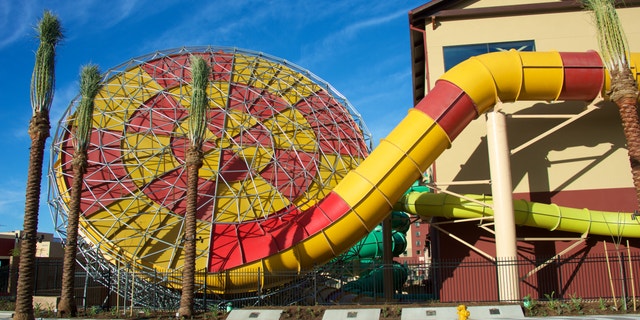 As if there aren't enough amazing attractions in Southern California-- from Disneyland to Universal Hollywood to SeaWorld and LEGOLAND California-- this sunny family-friendly area welcomes one more with the area's first indoor water park resort earlier this year. Located just south of Anaheim, the SoCal version of Great Wolf Lodge houses 600 suites, a mini-golf course, and an indoor water park spanning over 100,000-square feet. Other thrilling rides include the six-story Howlin' Tornado, a huge funnel tipped on its side where riders slide up and down before splashing down below; the Wolf Tail dropslide with a 360-degree loop after a 20-foot free fall plus Great Wolf Lodge classics like a wave pool, surf simulators and plentiful slides.