America's best small town theme parks to visit this summer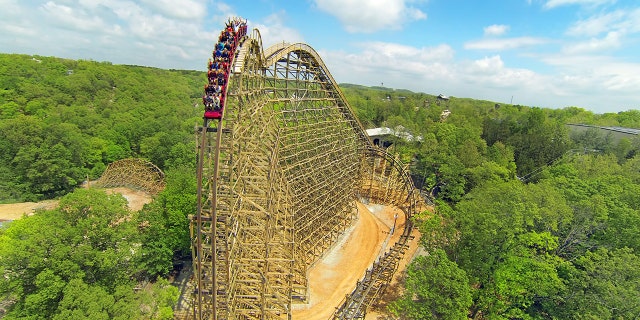 If you're looking for a theme park experience this summer without the commercial feel, check out these standalone parks across the U.S. that are truly one-of-a-kind-- and also easy on the wallet.
1. Dollywood - Pigeon Forge, Tennessee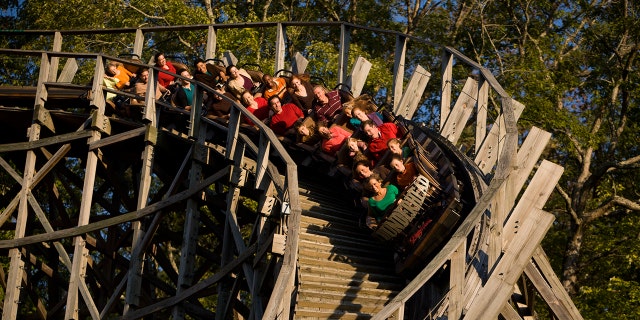 Millions of people head to the Smoky Mountains every year to see Dollywood, a 150-acre playground built by the state's native daughter, Dolly Parton. Parton, who grew up in Sevierville, Tenn. just a few minutes from Dollywood, built a first-class park that offers Broadway-caliber shows to park-goers, as well as a peek into her life with a replica of the two-room mountain home where she grew up and the actual motor coach in which she traveled around the U.S. at the start of her career.
Even if you're not a country music fan, you'll find plenty to do at Dollywood with more than 40 rides and attractions to choose from like the Barnstormer pendulum swing, Lightening Rod and Thunderhead wooden coasters, and the Wild Eagle steel roller coaster. There's also a 35-acre waterpark, Dollywood's Splash Country, for water fun in the summer months. Visitors to Dollywood can stay at the park's DreamMore Resort, Dollywood's Smoky Mountain Cabins, or Margaritaville Island Hotel at Pigeon Forge's popular The Island entertainment district.
2. Holiday World & Splashin' Safari - Santa Claus, Indiana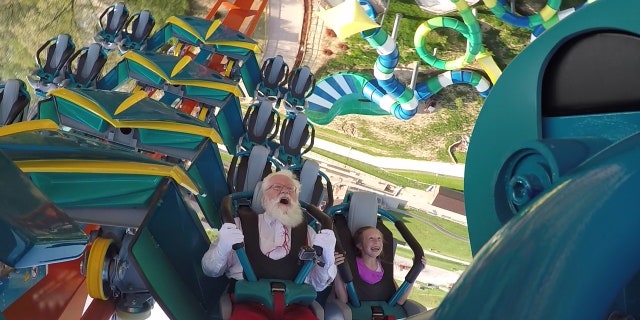 Family-owned and operated, Holiday World & Splashin' Safari in southern Indiana is a popular Midwest destination for families looking for a safe and clean theme park experience. Known for unlimited free sunscreen and sodas, as well as free parking and WiFi, the park offers both traditional rides along with a full waterpark.
Rides not to miss include The Voyage wooden roller coaster, Thunderbird, America's first launched wing coaster and Mammoth, the world's longest water coaster. Keep an eye out for Santa, who stops by Holiday World every day. Stay in cozy cottages and cabins with kitchens, multiple beds and TVs at nearby Lake Rudolph Campground & RV Resort. Fun fact: Just four miles from the park is Abraham Lincoln's childhood home!
3. Silver Dollar City; Branson, Missouri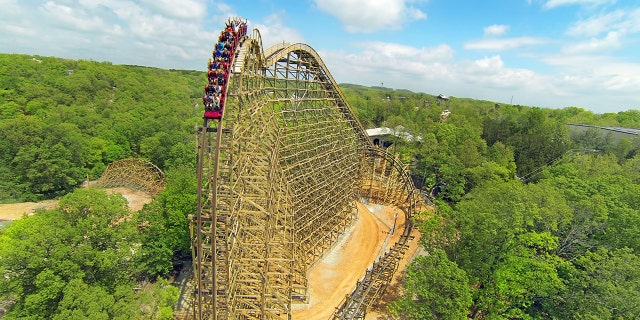 Step into the 1880s at Silver Dollar City, a theme park in the heart of Missouri's Ozark Mountains. The 1800s-themed park has 100 craftsmen demonstrating the art of American trades together with popular rides like the Outlaw Run, the only wooden coaster to twist upside down three times; the PowderKeg coaster that launches riders from 0 to 53 miles per hour in less than three seconds and the Giant Barn Swing that goes seven stories high and nearly upside down, along with a variety of shows.
There's even a historic cave that visitors can explore. Discovered in 1500, the wet limestone cave, a National Natural Landmark, descends 300 feet to a 20-story tall open area filled with a variety of formations. Also on site is the 13-acre White Water waterpark. Try the gorgeous Big Cedar Lodge about 30 minutes away for overnight accommodations, which boasts a 50,000-square-foot amusement complex.
4. Knoebels - Elysburg, Pennsylvania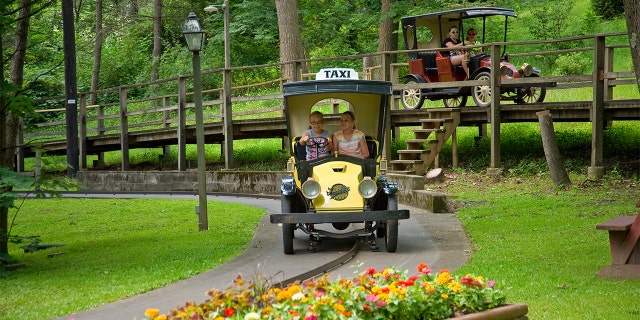 If you're looking for a park that's easy on the budget, Knoebels, located in central Pennsylvania, is the largest free-admission amusement park in the U.S. While admission and parking is free, visitors do have to pay between $1 to $3 to ride each attraction. Knoebels has more than 60 rides that include roller coasters, thrill rides, kiddie rides and water slides.
Choose from a pendulum swing, a mine car ride, coasters that go upside down, a haunted house, a flume ride and a classic wooden coaster. Knoebels has two on-site campgrounds with cabins, cottages, and hundreds of campsites for tents.
5. Santa's Workshop - Cascade, Colorado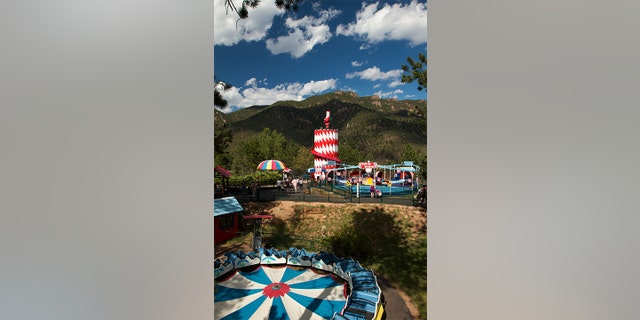 It's Christmas all year long at this amusement park located at the base of Pikes Peak in Cascade, Colo., just outside Colorado Springs. Open since 1956, Santa's Workshop is a family amusement park with more than 25 holiday-themed rides and attractions, like the Peppermint Slide and Candy Cane Coaster.
Don't miss the never-melting ice-covered pole in the heart of the park, the 1919 Band Organ and of course, a visit to Santa's House to see what he's up to year-round. Colorado Springs offers many different hotels and resorts, including Cheyenne Mountain Resort with an on-site lake and the classic Broadmoor Resort.
6. Canobie Lake Park - Salem, New Hampshire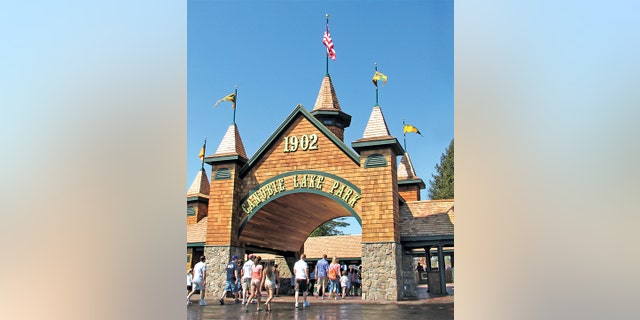 Centrally located in New England, Canobie Lake Park in Salem, New Hampshire, is an affordable and classic amusement park that offers more than 85 rides, Castaway Island waterpark, and free parking for all guests. The park opened in 1902 as an attraction to draw visitors riding the area's new trolley cars and is still entertaining visitors more than 100 years later.
Hop on the Yankee Cannonball wooden coaster, which was first introduced in 1936, the popular UNTAMED coaster with a 97-degree drop and Starblaster that simulates a space shuttle liftoff. The area has several small hotels, including a Courtyard by Marriott, Holiday Inn and La Quinta Inn & Suites for families looking to stay overnight.
7. Edaville Family Theme Park - South Carver, Massachusetts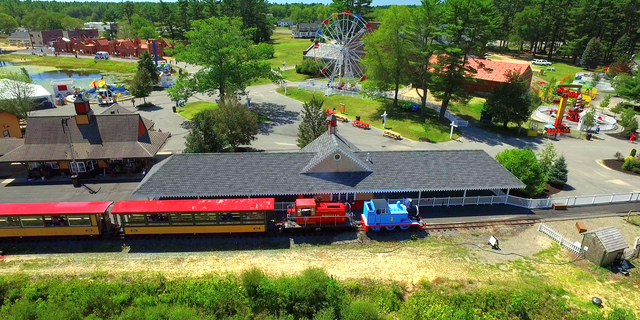 Another classic New England venue, Edaville Family Theme Park, which has been open since 1947, recently completed a full-scale makeover into a modern amusement park with three themed areas. The park now has more than 90 attractions and features a Dino Land area with life-size animatronic dinosaurs along a walking trail, Cran Central dedicated to its location in cranberry country and filled with many vintage carnival rides, as well as Thomas Land where children can indulge their locomotive fantasies.
In Thomas Land, children can wander through Thomas's Island of Sodor, ride Bertie the Bus and Harold the Helicopter, meet Sir Topham Hatt, and visit Tidmouth Sheds. Choose from local campgrounds, a Hampton Inn, Hilton Garden Inn, and several other hotels for overnight stays.