America's best national park campgrounds
There's no magic formula to finding the perfect national park campground. But with 59 parks to choose from spread across wildly different terrains, there's certainly one to suit every taste.
You might be the kind of traveler who values proximity to the action, who wants to roll out of your tent and be within immediate hiking distance of waterfalls, canyons, geysers and mountain trails. Or maybe you're heading to the parks with one very specific goal in mind: to catch a trout, to see a wolf, to spy a rare kind of bird only found in these parts, to summit the tallest mountain. Perhaps you're a more seasoned camper who has already checked off every national park bucket list item and simply wants to find seclusion, privacy, peace and quiet. Or, then again, maybe you're brand new to the world of camping and you wouldn't settle for anything less than the relative luxury of a newly renovated cabin or cottage.
The truth is, finding the best campgrounds is more of an art than a science. From Alaska to the Virgin Islands, Hawaii to Maine, we've collected some of our favorites. And we think we've hit the sweet spot—between rugged and comfortable, between off-the-beaten-path and accessible, between popular and underexplored.
One goal we always had in mind was to find those campgrounds that best deliver on the promise of the particular national park. If we're looking for a place to stay in the Grand Canyon, for example, we want canyon views. If we're pitching a tent in Denali, why not do so in the shadow of the park's namesake peak? And at a place like Hawaii Volcanoes, we want to be as close to the geological action as possible.
Be sure to tell us if we've missed one of your favorites. Or perhaps you're one of those happy campers who wants to keep your hidden gem truly hidden.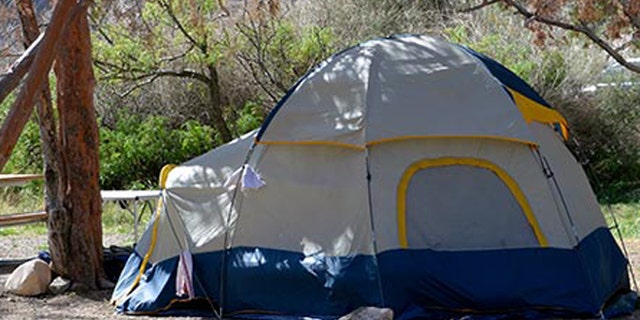 1. Chisos Basin Campground, Big Bend National Park, Texas
Surrounded on all sides by rocky cliffs, the 60-unit Chisos Basin Campground manages to have surprisingly pleasant weather year-round, despite its location in hot, arid Southwest Texas. At 5,400 feet, the basin is at a higher elevation than the park's other campgrounds, meaning temperatures can often be 20º cooler here. The area is a popular nesting site for migratory birds, and the pinyon pines that grow here drop tasty seeds that attract pig-like javelinas. The nearby Window Trail leads to a scenic V-shaped canyon, and though the strenuous return trip is uphill the whole time, you'll have fields teeming with butterflies and dragonflies to keep you entertained most of the way. $14/night, reservations can be made November 15 to April 15 at recreation.gov, walk-in other times.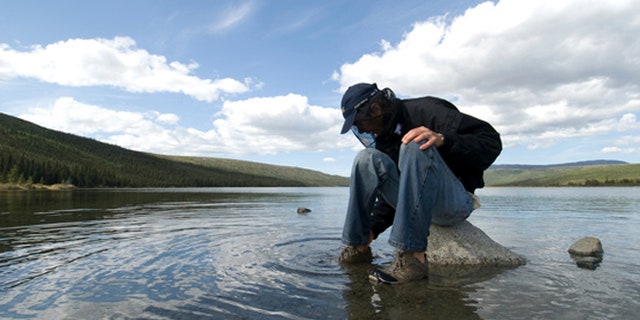 2. Wonder Lake Campground—Denali National Park, Alaska
Chances are the main attraction bringing you to Denali National Park is its namesake peak: At 20,320 feet, Denali (or Mount McKinley) ranks as the highest mountain in North America. For the best views of the snow-capped giant, you'll want to pitch your tent at Wonder Lake Campground, which is the farthest from the park entrance but the closest to what you came for. Though the mountain is still 26 miles away, it remains a stunning presence on the horizon at these 28 campsites near Mile 85 on the Park Road. The surroundings here are wet and boggy, meaning you're likely to encounter abundant waterfowl and beavers, plus the occasional moose or grizzly bear. $16/night plus $5 reservation fee, reservations can be made at reservedenali.com.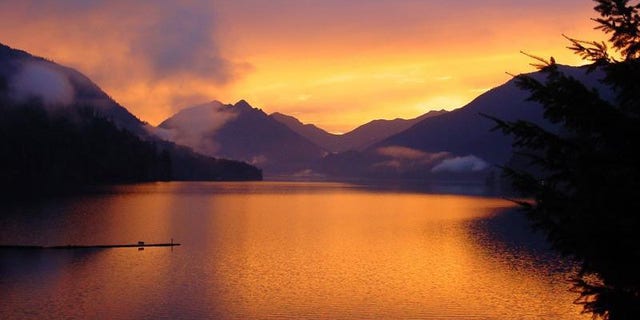 3. Kalaloch Campground—Olympic National Park, Washington
Perched among spruce trees on a bluff overlooking the Pacific coast, the 170-site Kalaloch Campground is the perfect vantage point from which to enjoy the Olympic Peninsula's wildlife-rich southwestern coast. The word Kalaloch means "a good place to land" in the local Quinault language, and the phrase certainly holds true for the many varieties of birds who nest here, including tufted puffins and bald eagles. Be sure to follow the trails or stairs that lead 40 feet down to the beach, where you can explore the tide pools brimming with anemones, crabs, starfish and sea urchins—which in turn attract the playful sea otters and harbor seals that frequent these shores. $14-18/night, reservations can be made June 20 to Sept. 3 at recreation.gov, walk-in other times.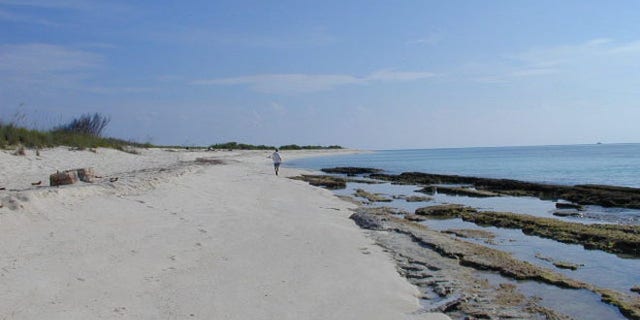 4. Garden Key Campground—Dry Tortugas National Park, Florida
The desert-island digs on Garden Key are the definition of "primitive"—remember, for example, to bring everything you'll need during your stay, including your own freshwater. But you won't mind a bit with these wild surroundings, which are reachable only by ferry, seaplane or private boat from Key West, some 70 miles away. Located in the shadow of nineteenth-century Fort Jefferson, the 10 beach campsites offer uninterrupted access to the park's famed coral reefs, with amazing snorkeling opportunities at South Swim Beach and among the ruins of the South Coaling Dock. $3/person/night, no reservations.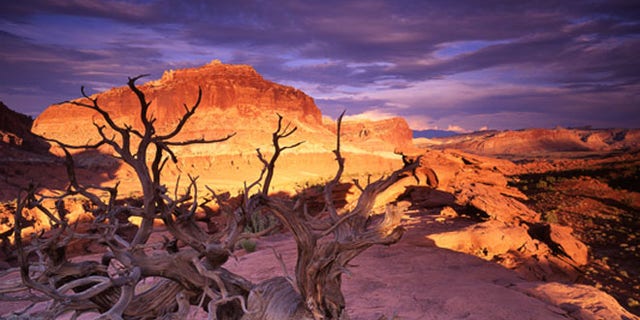 5. Fruita Campground, Capitol Reef National Park, Utah
Desert oases don't come much sweeter. Surrounded by Capitol Reef's signature red rock cliffs, this 71-site campground is set amid historic orchards planted here by 1880s Mormon pioneers. Campers are invited to pick as many cherries, apricots, peaches and apples as they can eat while staying here—and there's a meager fee during harvest season to pick fruit in bulk to take home. Mule deer are often attracted by the fallen fruit and graze in the grassy meadows just beyond the orchard fences. In addition to the ancient petroglyphs, waterfalls, canyons and natural bridges that you'll find in South Utah's other desert parks, Capitol Reef boasts a uniquely human element from its early settler days, with an onsite one-room schoolhouse, a blacksmith shop and the Historic Gifford Homestead, where you can buy fresh-baked pies made from seasonal fruit. $10/night, no reservations.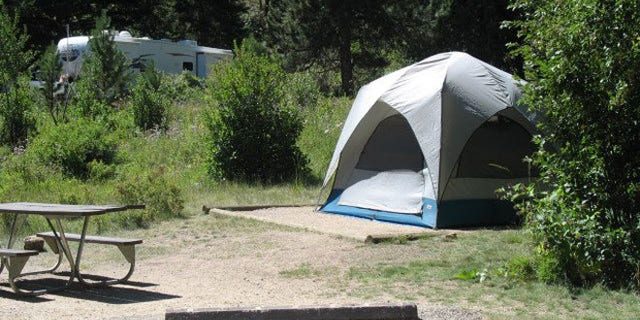 6. Moraine Park Campground—Rocky Mountain National Park, Colorado
Set in a ponderosa pine forest abutting a wide-open meadow that fills seasonally with wildflowers, the Moraine Park Campground offers some of the most scenic views in the Rocky Mountains, with high peaks on nearly all sides. Though the grounds contain a whopping 245 campsites (about half of all those offered in the park's five campgrounds), the crowds don't seem to have scared away the animals. On the contrary, this is one of the most popular wildlife-viewing spots in the park: Mule deer and elk are a regular presence, but you may also have the chance to see coyotes, black bears, bighorn sheep and moose. $20/night, reservations can be made May 22 to October 8 at recreation.gov, walk-in other times.
See more campgrounds at The Active Times
More from The Active Times
Best Discount Fitness Clothing