America's best boardwalks
Nothing beats a day at the beach, except maybe strolling along the boardwalk along it.
Here are some of the most popular boardwalks in America, featuring everything from bird watching to art to historic roller coasters.
1. Carolina Beach, North Carolina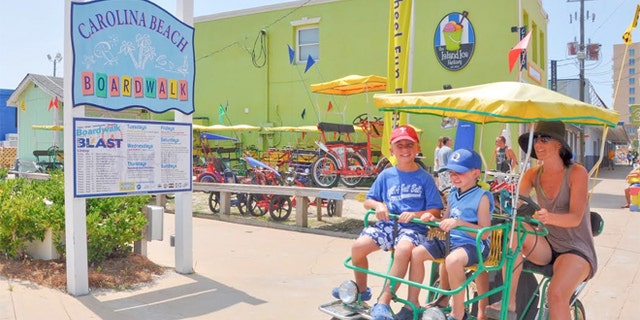 This newly renovated 750-foot-long boardwalk dates back to 1887 and features a remodeled arcade, a new hotel, restaurants, an amusement park, weekly summer fireworks and handicapped-accessible beach access. Still in the works are swings, gazebos, cool-off stations, public art, picnic facilities and an open space for music, art and events. Be sure to sample the fudge, ice cream and homemade donuts.
2. Newport Beach, California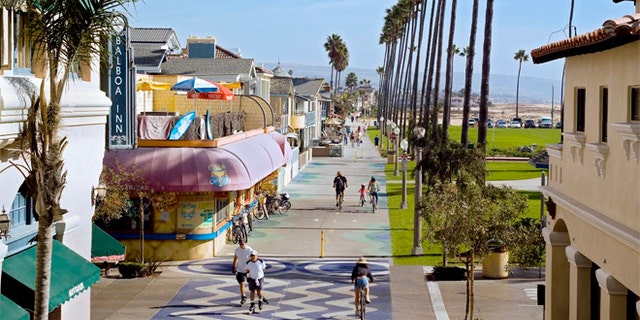 Running the down the Balboa Peninsula with the Pacific Ocean on one side and Newport Harbor on the other, this 3-mile-long boardwalk is dotted with gorgeous seaside homes and amazing yachts, giving you a peek at the Southern California elite. Attractions include the 100-year-old Balboa Pier and the games, restaurants and rides at the Balboa Fun Zone. Take the ferry to the charming shops and restaurants on Balboa Island, which was made famous by the TV comedy "Arrested Development."
3. Myrtle Beach, South Carolina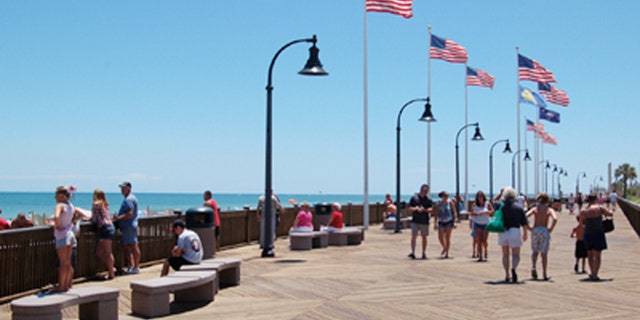 The boardwalk, open since 2010, runs just more than a mile and features a carnival-like atmosphere with attractions, games, the 187-foot-tall Myrtle Beach SkyWheel, restaurants and shopping. It also encompasses the former home of the Myrtle Beach Pavilion amusement park, which had more than 40 different rides and had been open since the early 1900s until it was knocked down after the 2006 season.
4. Ocean City, Maryland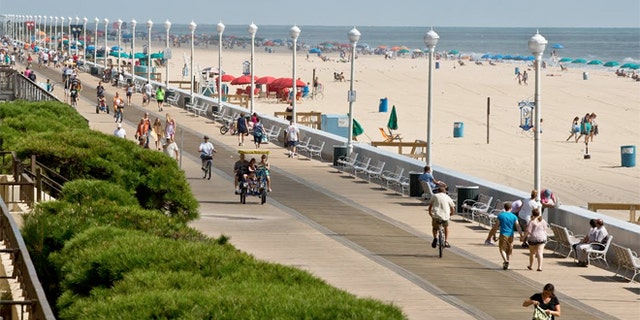 This 3-mile boardwalk dates back to 1902. Rebuilt over the years due to storms, it features games, rides, restaurants and shops. Be sure to search out the Inlet Indian sculpture, carved from a 100-year-old oak and gifted to the state of Maryland in 1976, as well as the U.S. Coast Guard tower that was built in 1934. Take a ride on the roller coaster and the 1902 carousel and nosh on some Maryland crab cakes and saltwater taffy.
5. Coney Island, New York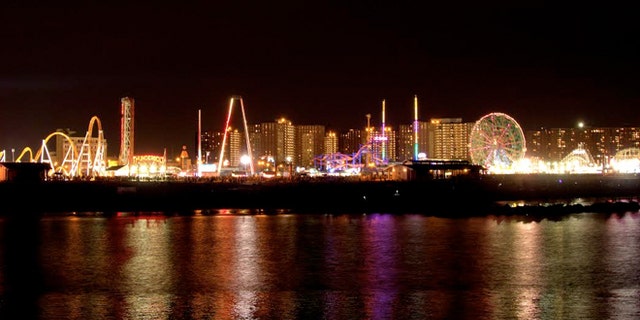 Perhaps the most famous boardwalk in America, Coney Island was built in 1923 and has been a hopping spot ever since. The 2 1/2-mile boardwalk includes Luna Park, which features games, an arcade, go-karts, restaurants and the historic Cyclone roller coaster. There's also the New York Aquarium, a circus sideshow and more along this seaside jewel. The boardwalk is home to fireworks, dances and movies on the beach all summer long. And don't forget your Coney Island ice cream cone and Nathan's hot dog.
6. Atlantic City, New Jersey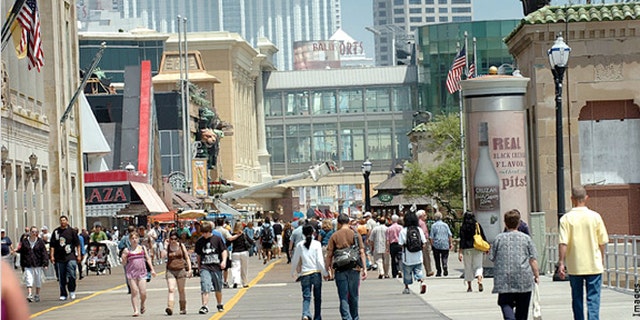 This vintage 4-mile boardwalk dates back to 1870 and has plenty of action: the sun and the surf as well as casinos and shows. Take your pick of stores and restaurants with an ocean view and enjoy some top-notch people-watching. There's a Ripley's Believe It or Not! Museum, a nightly 3-D sound and light show on the facade of Boardwalk Hall and Heartwalk, a sculpture built from wooden planks salvaged from the boardwalks of The Rockaways, Long Beach and Atlantic City.
7. Town of Duck, North Carolina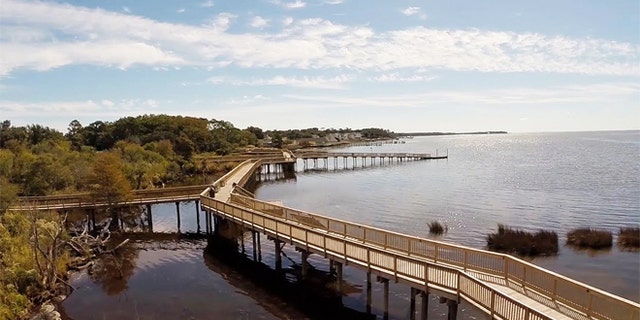 If the hustle and bustle of most traditional boardwalks turns you off, try this one. It's three-quarters of a mile long, is pet-friendly and winds through trees and marsh along the oceanfront, as well as past the 11-acre Town Park. There are spots for crabbing, fishing, docking boats and launching kayaks and canoes. It's an ideal hangout for bird-watching, and you'll spot dolphins, otters and even eagles off the coast.
8. Virginia Beach, Virginia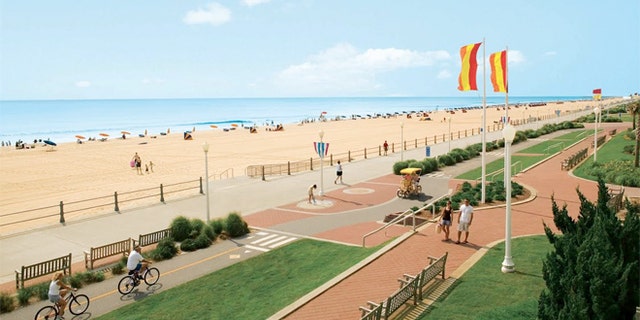 This is where the party is. Virginia Beach is an iconic 3-mile stretch lined with hotels, restaurants, beach playgrounds, souvenir shops, attractions and more. Not-to-miss spots include Grommet Island, the Atlantic Wildfowl Heritage Museum, the Old Coast Guard Station and the 34-foot King Neptune statue. There's also a fishing pier, areas for kayaking, paddle boarding and parasailing and a bike path that runs alongside the boardwalk. Visitors can enjoy a different event, such as live music or a theatrical production, every night during the summer.
9. Santa Cruz, California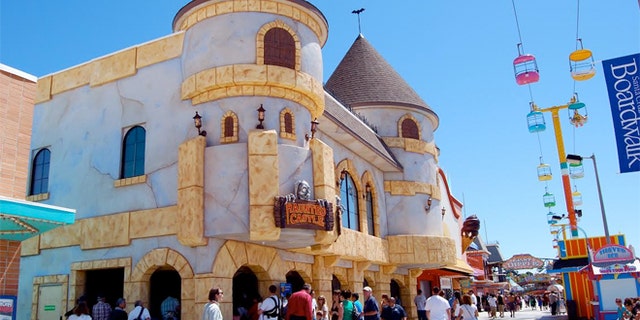 The "Coney Island of the West," in operation since 1907, spans the beach alongside Monterey Bay National Marine Sanctuary, home to dolphins, sea lions, otters and whales. Its large amusement park features two National Historic Landmarks: the 1911 Looff Carousel and the 1924 Giant Dipper wooden roller coaster. Do not leave without indulging in at least one fried Twinkie and a slice of chocolate-covered bacon.