America's best archipelagos
The word archipelago — which in ancient Greece meant the Aegean Islands — conjures up exotic locales in far-flung places. But the U.S. has its own set of chain islands that are waiting to be explored. From the wild woods of eastern Wisconsin to the cranberry-covered isles of Maine to the bioluminescent waters of Puerto Rico, many are still predominantly undeveloped — meaning you'll find more flora and fauna than fast food and strip malls. It's a small price to pay for enjoying natural beauty.
1. Thousand Islands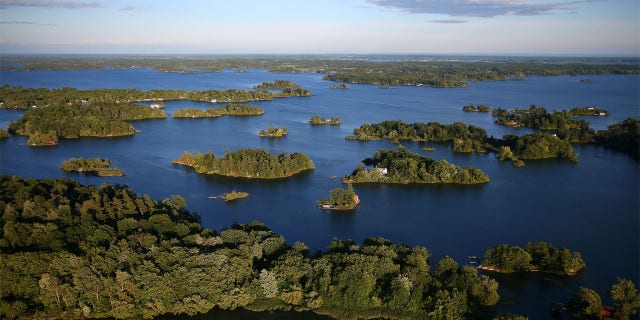 New York's most underrated waterfront, Thousand Islands, consists of 1,864 islands spread out over Lake Ontario and the St. Lawrence River. Once inhabited by pirates and wealthy patriarchs, the islands now are frequented by vacationing families who can kayak and camp in hidden harbors or ride a ferry and rent Singer Castle — a 113-year-old, 28-room mansion built by the president of the Singer sewing machine company. Thanks to the zebra mussels that keep the water clear, Thousand Islands offers some of the world's best freshwater diving. Fishing is also a major attraction. Professional anglers come to compete and fish for trophy-sized bass, muskie and northern pike.
2. Channel Islands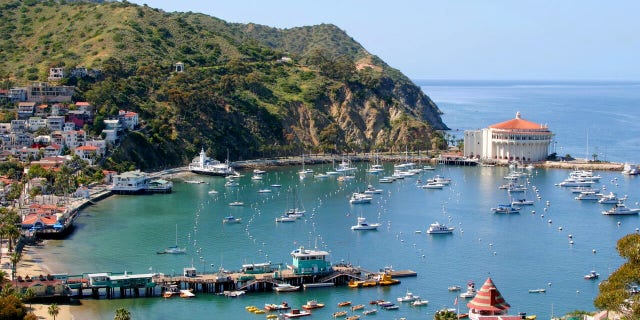 Channel Islands National Park in California comprises five islands, one of which — San Miguel —is home to more than 30,000 seals and sea lions. The islands have more than 145 endemic species, and the rich, distinct marine life lends itself to unforgettable diving, snorkeling and underwater photography. Visitors can camp on the islands (the sites are primitive, with limited services) or take the ferry from Santa Barbara for a day trip. The Southern Channel Islands include the popular tourist destination of Catalina, the only island with a substantial human settlement — and a legendary herd of bison. Catalina is 1.5 hours from Newport Beach by ferry or a quick 15-minute helicopter ride from Long Beach.
3. Florida Keys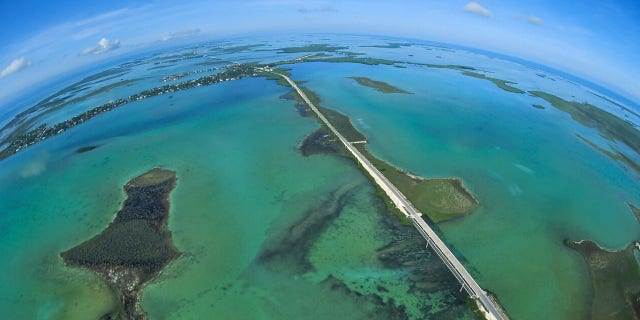 Gephyrophobics probably shouldn't visit the Florida Keys, because more than 40 bridges connect the 125-mile-long chain of islands. Though the Keys are part of Florida, they seem a world away. Whether they're fishing or lazing, everyone operates on island time, and no-shoes, no-shirt is standard attire. Between the swaying palm trees and the turquoise waters, it's hard to find a more tropical place in the Lower 48. The beaches leave much to be desired — they feature hard, crushed coral instead of soft sand — but that doesn't bother the thousands of divers and snorkelers who come to explore the only living coral barrier reef in the U.S. And after the sun sets, there's no better place to party than the "Conch Republic," the funky Caribbean community of Key West.
4. Cranberry Isles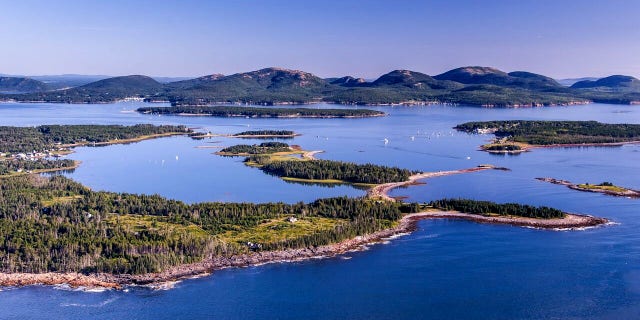 Named for the cranberries that paint the island deep red in the fall, Maine's Cranberry Isles were settled in the late 18th century. The storybook village community is a remnant of a bygone era — the residents are a hearty lot of 140 lobstermen and boat builders — and is worth visiting just to remember that such places still exist. Boasting awe-inspiring views of Acadia National Park, these five isles make for a nice day trip from Bar Harbor. Visitors can access them by hitching a ride on the mail boat, catching a ferry (foot passengers only) or hailing a six-person water taxi. The Cranberry Isles doesn't offer much in the entertainment department, but Baker Island is home to a historic lighthouse, and the hamlet of Islesford has a fascinating maritime museum with free admission.
5. Hawaiian Islands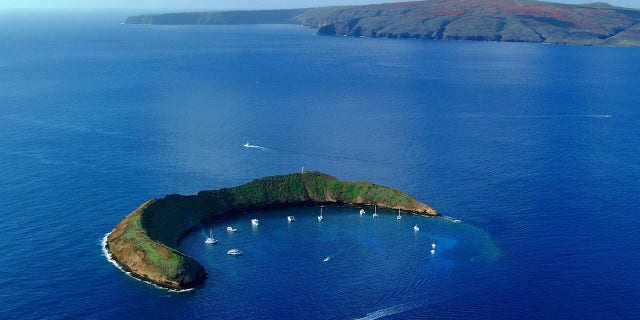 Long before it became the 50th state and 1,000 years before Tahitian settlers arrived, Hawaii was home to Polynesian pioneers. Using dugout canoes, these adept mariners navigated this remote archipelago in the middle of the Pacific Ocean. Today, the eight major islands receive more than 8 million visitors every year who come to experience America's paradise. With air and water temperatures between 75 and 85 degrees year-round, there is no bad time to visit the birthplace of contemporary surfing. Oahu, home to Waikiki Beach, Pearl Harbor and Disney's Aulani, is great for a weeklong vacation. Have more time? Check out Hawaii Volcanoes National Park on the big island of Hawaii; the scenic Na Pali coast on Kauai; or the streets of Maui's Lahaina, which once was the island kingdom's capital city.
6. Apostle Islands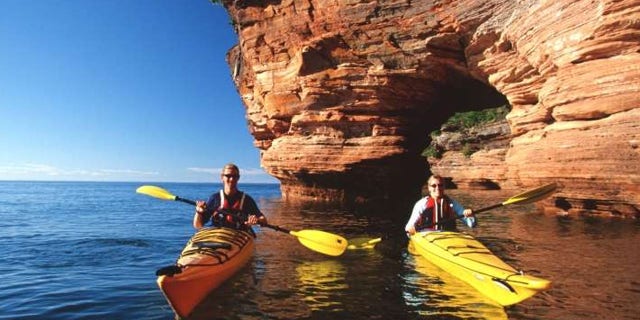 Wisconsin isn't the first word associated with islands, but it's home to the densely wooded Apostle Islands just off the western shore of Lake Superior. The archipelago is comprised of 21 islands — 18 of which welcome campers — and boasts eight lighthouses. The largely undeveloped islands are popular among those seeking serenity and solitude, but exploring the islands' underwater caves by sea kayak can be quite exhilarating. Fishing in the shoals is also popular, and there is no shortage of places to cast a line. Covering nearly 32,000 square miles, Lake Superior is the world's largest freshwater lake. You can visit Apostle Islands National Lake Shore year-round, but most ranger-led lighthouse tours, fishing camps and guided activities take place between June and Labor Day.
7. Puerto Rico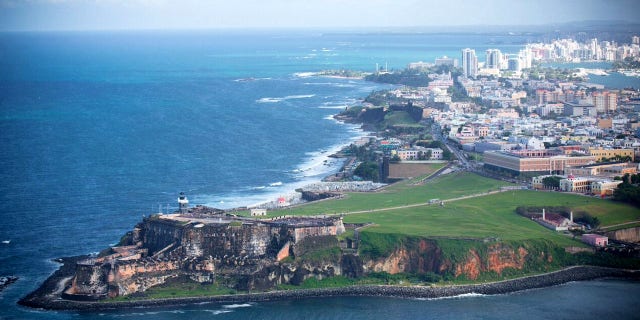 Puerto Rico is part of the Greater Antilles, and the commonwealth includes more than 100 islands. And because it's a U.S. territory, you don't need a passport to go there. Most travelers stay on the mainland, where you can salsa dance in Old San Juan — a 500-year-old medieval walled fortress — zoom across the world's longest zip line in ToroVerde Ecological Adventure Park or catch world-class waves off the coast of Rincon. The much smaller Puerto Rican islands are standalone destinations, too. Vieques is home to the world's brightest bioluminescent bay where kayakers can paddle across eerily glowing waters. Culebra, a popular weekend getaway for mainlanders, is home to idyllic Flamenco Beach which was voted the Discovery Channel's second most beautiful beach and TripAdvisor's third best beach in the world.
8. San Juan Islands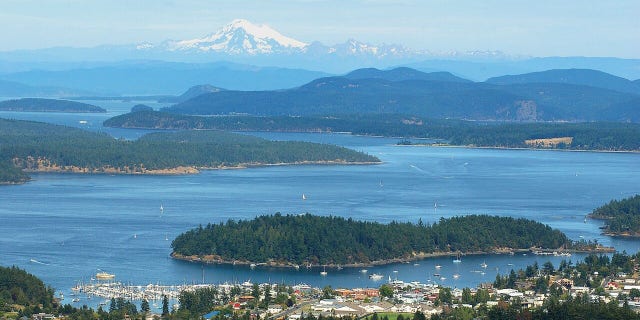 The ferry runs only to the four major islands — Lopez, Orcas, San Juan and Shaw — but the San Juan archipelago halfway between Seattle and Vancouver includes more than 100 rocks and reefs ripe for exploring by boat or kayak. You won't find sugar-soft sand, but you can count on 250 days of sun each year — pretty impressive for the state of Washington. The San Juan Islands are also a great place to find outstanding farm-stay accommodations featuring friendly alpacas, apple orchards and organic gardens. Low-key is the law of the land, but that doesn't mean the islands, especially San Juan, aren't home to fine dining (think fresh scallops and homemade sourdough), charming boutiques and impressive art galleries. Of course, most visitors choose to spend most of their time outdoors. At their worst, the waterfront mountain vistas are mesmerizing.