Americans want to travel with Donald Trump, according to survey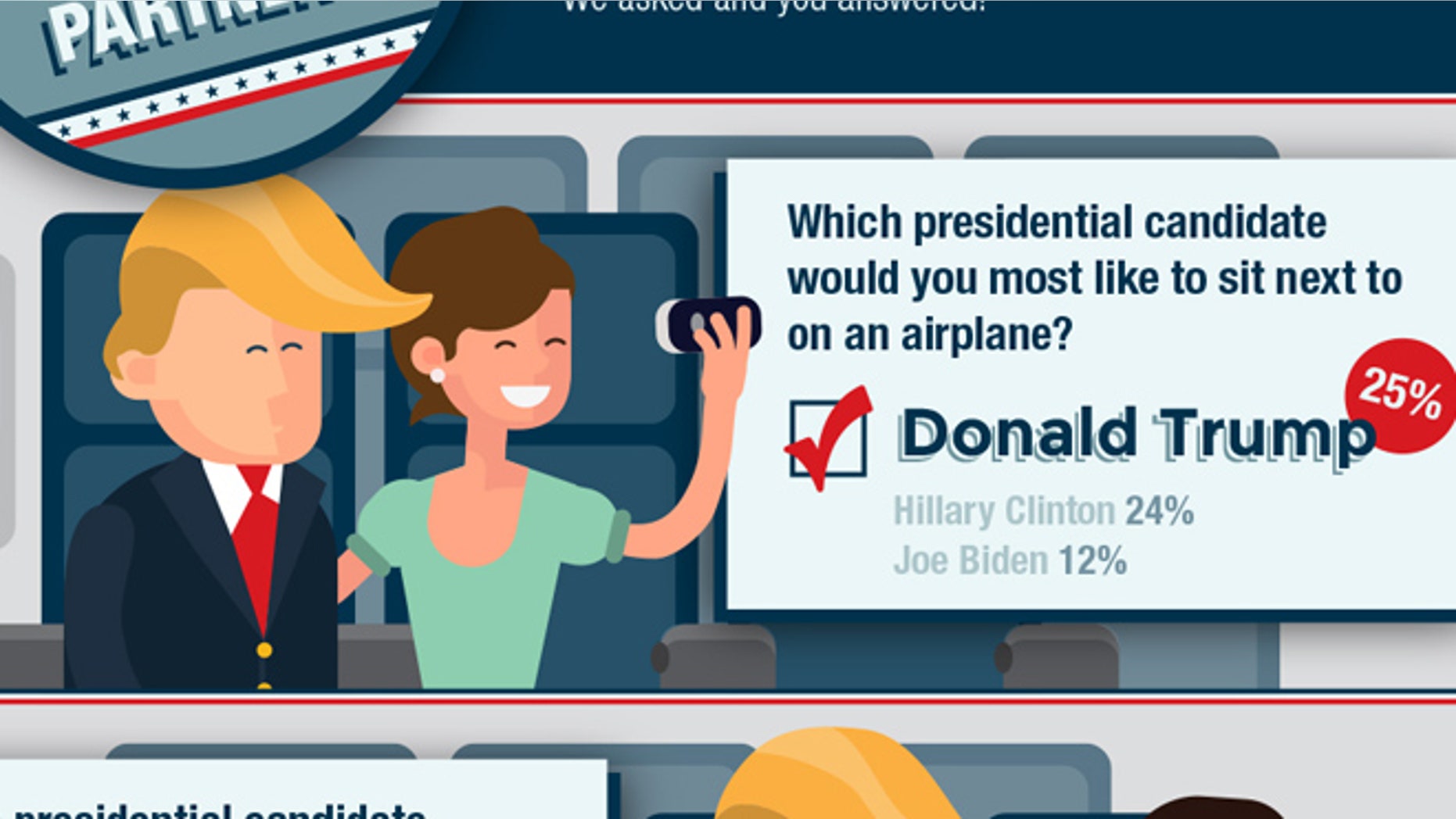 Donald Trump may be the front-runner for the Republican party's presidential nomination but it turns out many Americans also consider him as a great travel buddy.
Travelzoo surveyed over 1,200 adults in the U.S. and found that many Americans think the businessman would make a great road trip partner, be fun on a trip to Europe and make a great dining companion.
But when asked which presidential candidate they would not like to sit next to on a plane, 34 percent of respondents said The Donald was out. Maybe because he's used to traveling by private jet?
And while Trump was voted up in other travel activities, Americans apparently don't think his famous fluffy hairdo would fare well underwater. Hillary Clinton was picked as the top presidential nominee to go on a snorkeling adventure with.
Would you take Trump on your next vacation? Check out Travelzoo's full survey results.