American tourist in Bahamas bitten by shark while spearfishing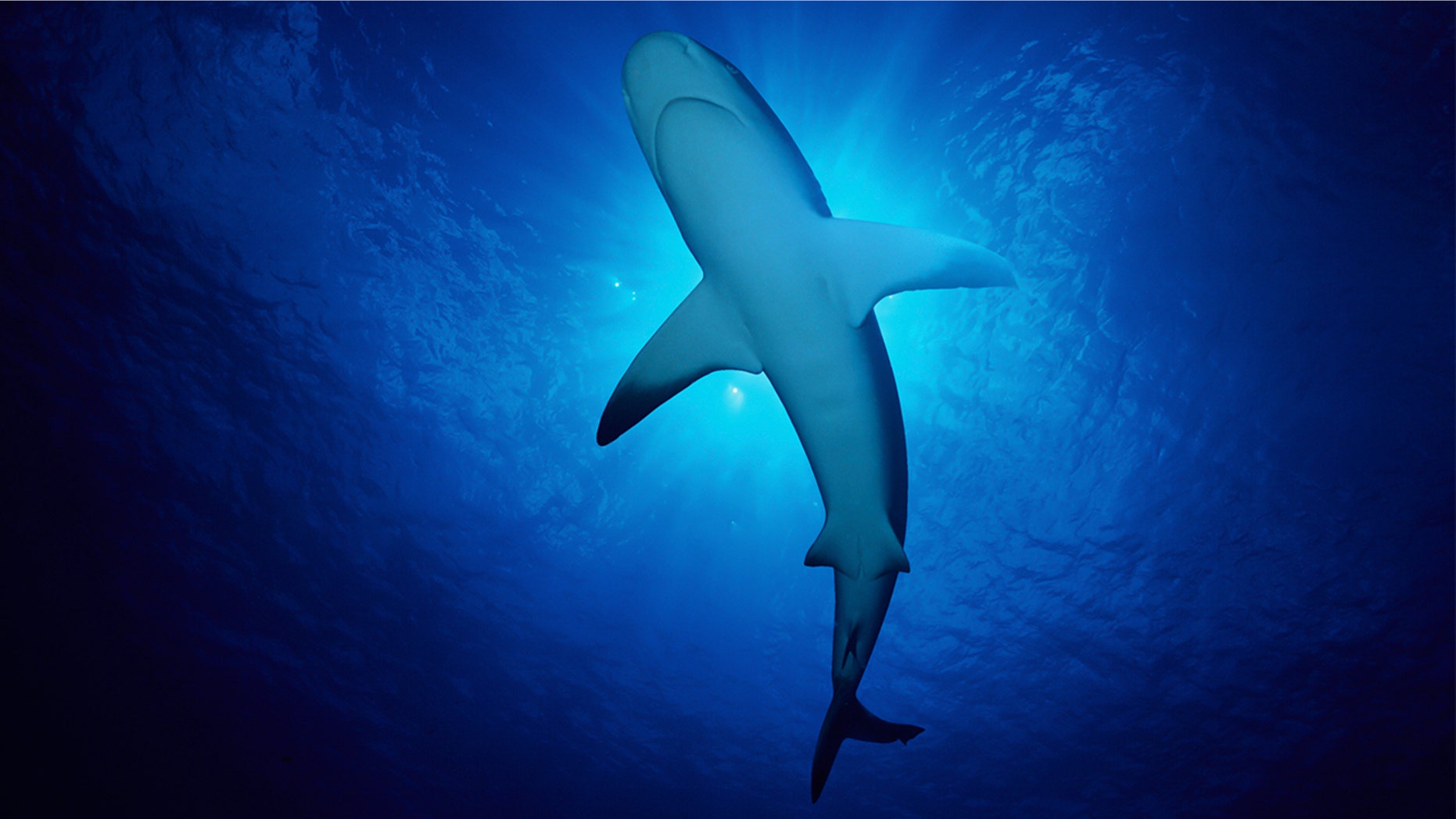 An American tourist is being treated in a Florida hospital after being attacked by a shark while spearfishing in the Bahamas.
The 32-year-old Massachusetts native, whose name has yet to be released, was bitten Sunday in the Treasure Cay area of Abaco Island, WFTV reported.
MAINE OFFICIALS SAY GETTING LOBSTERS STONED WITH MARIJUANA BEFORE KILLING THEM IS ILLEGAL
The woman had been spearfishing and was swimming back to her boat with a speared fish when the shark attacked, causing severe trauma to her left hand. She was with three other people, but no one else was injured, according to ABC News.
She was flown by air ambulance to a hospital in Fort Lauderdale, where she is recovering. The extent of her injuries is unknown.
She told authorities she "isn't mad at the shark because getting attacked is a common risk with spearfishing."
Abaco Fire Chief Colin Albury told ABC News this is the first shark attack in the area this year.
A shark attack claimed the life of 26-year-old Arthur Medici earlier this month at a Cape Cod beach in Wellfleet, Mass.
FOLLOW US ON FACEBOOK FOR MORE FOX LIFESTYLE NEWS
The young man was bitten while boogie-boarding about 30 yards off the beach. A friend dragged Medici to shore following the attack, where emergency CPR was performed. He later died at a nearby hospital from his injuries.
Despite these recent incidents, shark attacks aren't all that common. According to the Yearly Worldwide Shark Attack Summary, 155 incidents of alleged shark-human interaction occurring worldwide in 2017, with the United States experiencing the most.
Fox News' Michael Bartiromo contributed to this report.