American Airlines Swings to 3Q Loss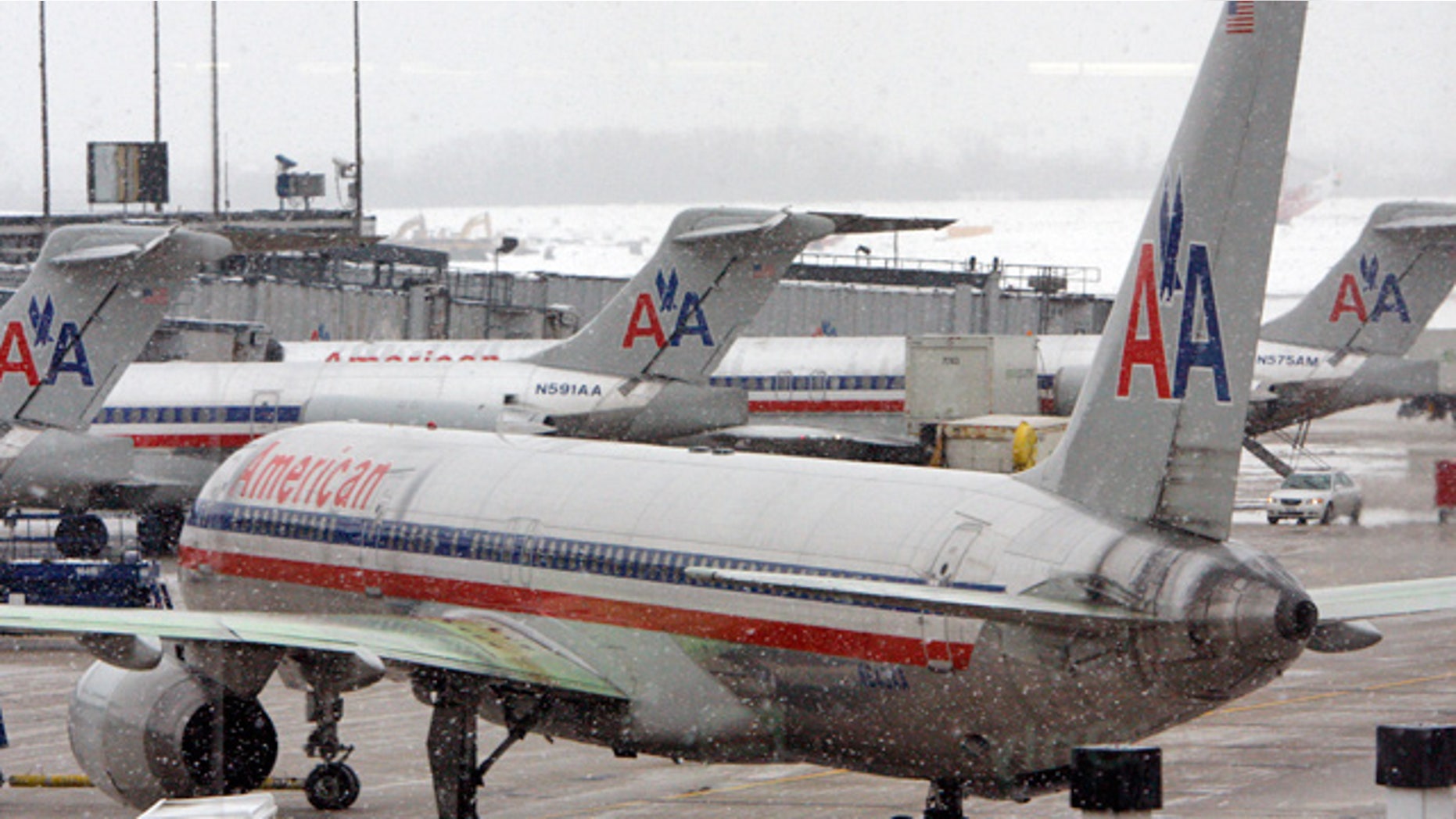 Citing high jet-fuel prices and adverse impacts of foreign exchange rates, American Airlines parent AMR (NYSE:AMR) said on Wednesday that it swung to a loss in the third quarter from a year-earlier profit, and it predicts the current period will be impacted as well.
American Airlines has been suffering, along with its rivals, amid volatile crude prices that have kept fuel prices high, as well as ailing demand and a strengthening U.S. dollar.
The company, plagued with high labor and operating costs, was forced to fend off bankruptcy reports last quarter.
Jet-fuel prices were up 41% from the same period in 2010 and even with American's fuel hedging, the company still paid on average $3.15 a gallon for fuel, which is up from $2.24 a year ago.
The Fort Worth, Texas-based airline operator posted a net loss of $162 million, or 48 cents a share, compared with a year-ago profit of $143 million, or 39 cents a share, in the same quarter last year. Analysts polled by Thomson Reuters were expecting a loss of 41 cents.
Revenue for the three months ended Sept. 30 was $6.38 billion, up 9.1% from $5.8 billion a year ago, virtually matching the Street's view of $6.36 billion. Consolidated passenger revenue per available seat mile was up 8.7%.
"While the third quarter was challenging for American Airlines, we are taking aggressive actions to improve the Company's performance and strengthen its foundation for long-term success," said AMR chief executive Gerard Arpey.
The company continues to stand by its stance that it is not filing for bankruptcy any time soon; Arpey said AMR has struck alliance partnerships and accelerated fleet renewal plans, among other things, as part of its effort to turn around the troubled carrier.
The airline has also cut capacity for its winter season by 3% compared with last year, and AMR said it plans to retire up to 11 Boeing (NYSE:BA) 757 aircraft starting in 2012.
American's chief executive, Virasb Vahidi, has said that the steps to reduce capacity are intended to tackle uncertain economic times and ongoing high fuel costs as the company prepares for further pilot retirements in the fourth quarter.
"At this point, our immediate top priority is to address the key remaining foundational issue, which is our cost structure, so that we can change the competitive dynamics and move our company forward on the path to profitability," Arpey said.
AMR was the only major airline not to restructure under court supervision in the mid-2000s. Not having the ability to renew contracts under the court's watch has left it with an unbearable cost structure that has pushed American below rivals Delta (NYSE:DAL) and UnitedContinental (NYSE:UAL).
Some industry watchers have said the airline may be forced to file for Chapter 11 protection soon, however others have said its strong cash position will help it survive without a filing.
The company is also taking steps, such as improved pricing and scheduling, to revitalize its joint ventures with British Airways, Iberia and Japan Airlines, which have been costly deals that have not brought as much value as AMR had initially expected.
Despite these initial efforts, AMR still expects its fourth quarter to be impacted by cost pressures associated with higher aircraft rent and operating costs. It also anticipates fuel costs will be a significant headwind through at least the remainder of the year, the company said.