American Airlines passengers told to brace for landing in scary vid
Passengers aboard an American Airlines flight from Phoenix to Dallas were told to assume a "brace position" after an issue with a faulty fan forced the aircraft to make an emergency landing on Wednesday.
They were instructed by the crew on how to adopt the "brace position for landing" and told "to remain in that position until the aircraft comes to a complete stop," as seen in footage shared by passenger Steve Ramsthel.
The flight was operated by Mesa Airlines.
MAN FAINTS, NEARLY CAUSES PLANE TO MAKE EMERGENCY LANDING
A flight attendant can also be heard telling passengers that in the event of "heavy smoke," each passenger should "bend over, cover your nose and mouth, and stay low to the ground as you evacuate."
As the plane rumbles to a stop, the flight crew repeatedly yells for passengers to "brace!" and "keep your heads down!"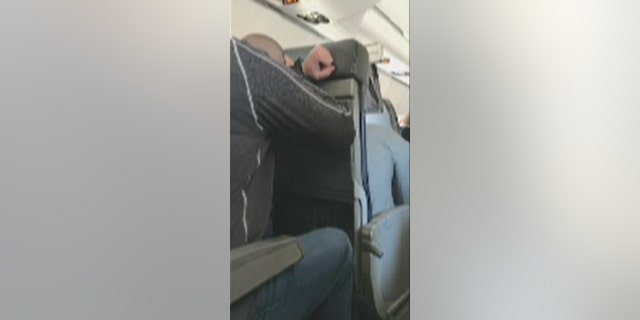 The flight ultimately touched down safely at Dallas/Fort-Worth International Airport at 12:30 p.m. local time, a spokesperson for American confirmed to Fox News.
UNITED FLIGHT DIVERTED AFTER 'TOILETS REACHED CAPACITY'
Ramsthel later remarked on Facebook that the "#AmericanAirlines crew did an outstanding job keeping us safe today," and thanked the airline for how it handled the situation. Ramsthel, a certified pilot himself, added to KNXV-TV that his fellow passengers also handled themselves well.
"There were some people crossing themselves, but I thought the adrenaline was high and everybody just cooperated," said Ramsthel, who added that he could smell smoke in the cabin. "It was pretty amazing, to be honest with you."
FOLLOW US ON FACEBOOK FOR MORE FOX LIFESTYLE NEWS
A representative for American Airlines confirmed to Fox News that a broken fan was to blame for the incident. The aircraft has since been repaired and placed back in service.