American Airlines flight allegedly delayed due to 'urine smell'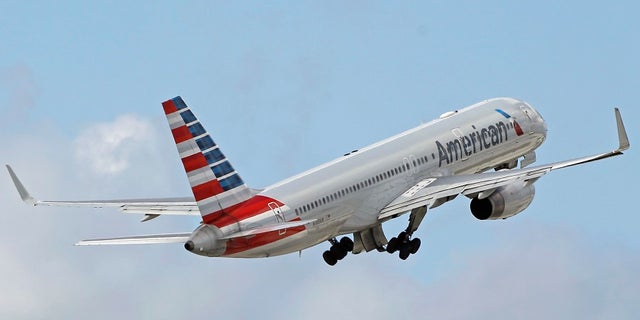 An American Airlines flight that was slated to travel from Los Angeles to Washington, D.C., was delayed on Sunday due to a reported smell of urine coming from the cabin.
The flight that was scheduled to leave from Los Angeles International Airport to Washington Dulles International Airport in Washington, D.C., was reportedly delayed for more than four hours, according to Los Angeles Patch.
Classic @AmericanAir -- after 14 hr flight from Sydney w/3 exhausted kids, LAX-IAD flight delayed hours because...plane "smells like urine."

— Dana Milbank (@Milbank) July 9, 2017
VIDEO SHOWS FLYER WITH LOOSE DOG YELLING AT FLIGHT ATTENDANT
Dana Milbank, a columnist for the Washington Post, tweeted from the airport that the flight was delayed because the plane "smells like urine."
Later, the columnist tweeted: "Urine-free plane now promised after 2.5 hour delay. Sarah Lee pound cake offered as consolation."
FLIGHT ATTENDANT ON DELTA FLIGHT BROKE WINE BOTTLE OVER MAN'S HEAD, FBI AGENT SAYS
"Flight 2645 from LAX to Dulles was delayed due to a cabin cleanliness issue," Leslie Scott, an American Airlines spokeswoman, told Fox News.

"We brought in a new aircraft and the flight has since departed approximately 4.5 hours late," Scott said. "We apologize to our customers for the inconvenience."