American Airlines' economy seating getting more cramped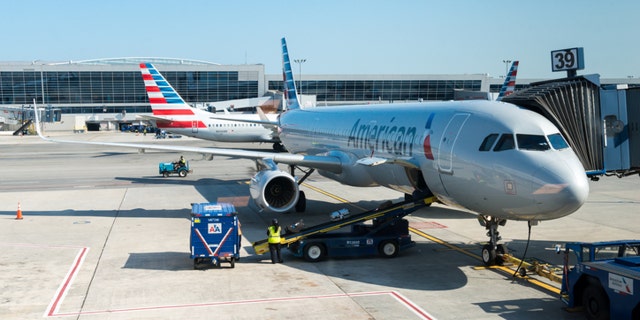 Traveling on an airplane is already a pretty tough experience due to the lack of legroom, but fliers may soon be feeling even more of a squeeze as American Airlines will reportedly be reducing the space between some seats in economy class by two inches.
According to CNN Money, American plans to add more seats to its Boeing 737 Max planes. To achieve this, three rows on each of the new aircraft will have their pitch drop from 31 inches to 29 inches.
The distance between seats in the remainder of the economy cabin will shrink to 30 inches.
The decision to reduce pitch by American now puts the carrier in the same category as low-cost airlines such as Frontier and Spirit, which have seats just 28 inches apart. It also puts American well behind other major U.S. carriers like Jetblue, Southwest and Alaska Airlines, which have pitches on their economy seats between 31 to 33 inches.
Overall, the new Boeing 737 Max planes will feature more than 170 seats compared to the 160 it currently boasts on American's existing Boeing 737-800s.
In addition to the seat changes, the restrooms on the new planes will also be smaller.
Other airlines, including United, are considering similar changes to seat layouts in their new aircraft to boost flight revenue. American's new single-aisle aircraft is expected to go into service with the adjusted pitch by the end of 2017.