American Airlines customer screams at crew after flight is delayed 12 hours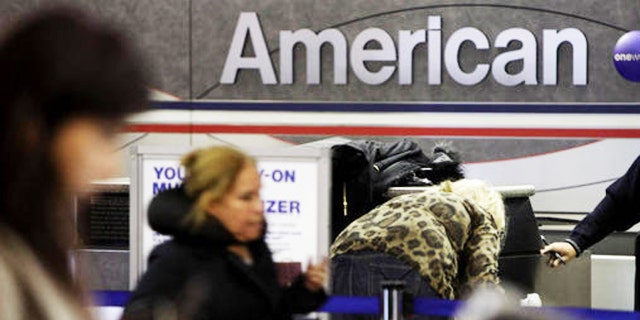 You can't always get what you want. But if you try sometimes, you just might find yourself going viral on YouTube. Especially when all you want is … everything.
"I want everything!" a woman shouted angrily at an American Airlines staffer as she and a large crowd waited to board a flight from New York's La Guardia Airport to Miami. Her tirade was captured on a video that has gone viral on YouTube.
Her plane was scheduled to arrive from Miami and then fly immediately back at 9 p.m. on March 24. But five hours later, at 2 a.m. the next morning, the plane was sitting on the tarmac in Philadelphia, where it had been diverted due to high winds in New York.
That explanation didn't sit well with the woman, who planned to take a Disney Cruise out of Florida the next day.
"S--- Philadelphia!" she shrieked at the woman behind the counter. "I could have driven there in the four hours we've been waiting here….
"Don't give me this bulls--- anymore! And you're all going to pay for my Disney cruise and you're going to pay for everything else here! ….
"I'm going to write everything down, and I WANT EVERYTHING! … You lied to me! You lied to me!
"I'm sitting here since 8 o'clock with a 9-year-old who's waiting for our vacation and a 13-year old and me! … And you're telling all this s--- to all these people. If there's no flight, just say there's no flight!"
She then turned to a man behind her and said, "Right. I'm getting what we want. We're waiting all our lives for this. I'm waiting for this Disney cruise a year already!"
And then things went from bad to worse.
The plane finally arrived, but by that time the crew had worked too many hours and was not allowed to continue on to Miami.
The woman who shot the video, Jade Weng, told the Daily Mail that the police were called to calm things down and that the passengers were given food vouchers worth $12.
The flight finally departed at 9 a.m., and, according to ABC News, everyone who was booked for the Disney cruise boarded the ship.