Amazing parking garages around the world
Parking garages aren't always utilitarian, concrete blocks. We found innovative, artistic, and even environmentally friendly versions that stand out around the world (sorry, we can't promise it will be easy to find a spot).
1. Santa Monica Civic Center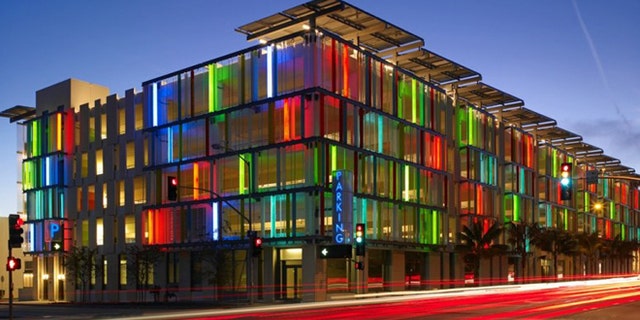 Santa Monica, California
The world's first LEED-certified garage, built in 2007, is covered with blue, green, and red panels; has a solar array on the roof; and includes free bicycle storage.
2. Veranda Car Park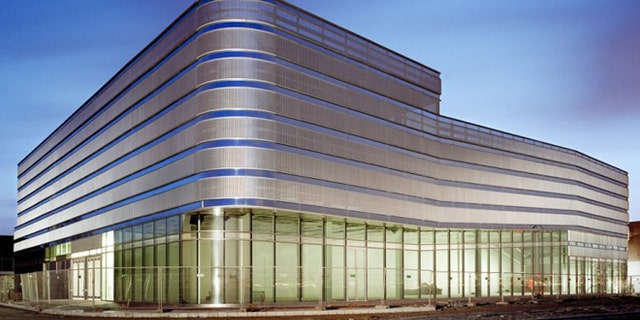 Rotterdam
Words to describe parking garages: Minimalist, maybe. Cool and sleek, not very often. But the Veranda Car Park does all three. The mirrored glass, aluminum, and steel structure blends with the skyline, and the natural light means you won't lose your bearings when looking for your car.
3. 1111 Lincoln Road Parking Garage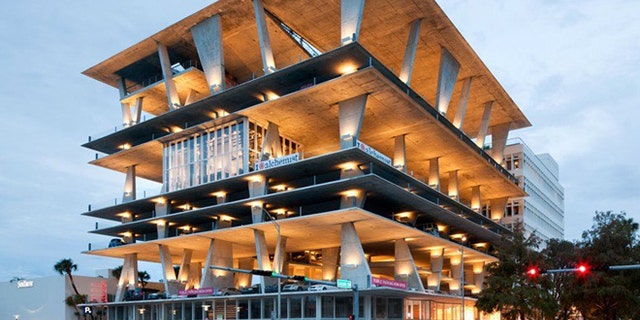 Miami, Florida
Designed by the same team that created the Beijing Olympics stadium, this $70 million parking garage holds 300 cars and has a rooftop restaurant with ocean views. Natural light illuminates each level of the modern, angular building; it has a series of art installations; and the 7th floor is used for yoga classes, weddings, wine tastings, parties, and more.
4. Michigan Theatre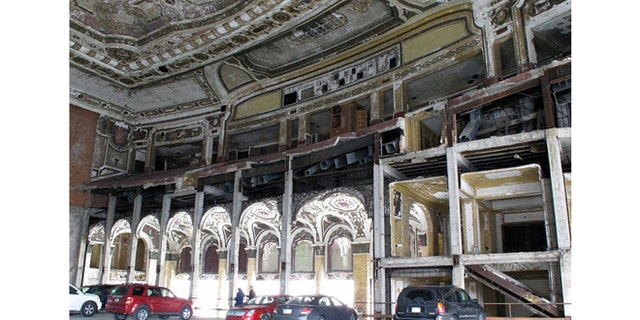 Detroit, Michigan
The theatre, built in 1926 where Henry Ford used his first car, has been retrofitted as a parking garage. The cathedral ceilings and gilded walls of the once-majestic playhouse have certainly seen better days, but it provides an ambience few other parking structures can give.
5. Burda Car Park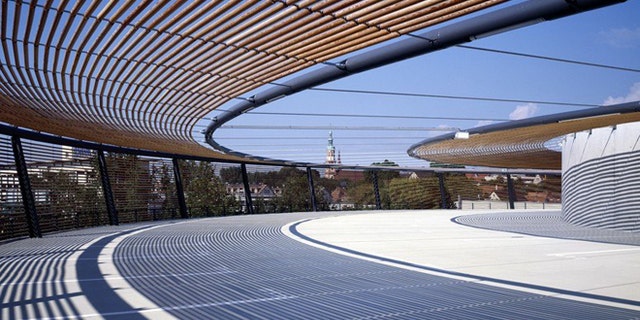 Offenburg, Germany
A winner of the RIBA Award (a U.K. architecture honor), this circular structure has steel cables supporting strips of gray Oregon pine that wrap around the building, making it elegant, open, and inviting.
6. Car Park Two at Chesapeake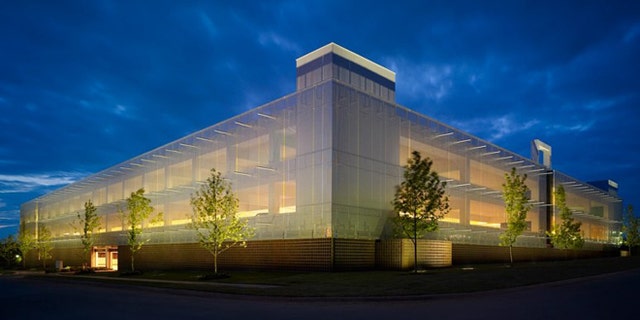 Oklahoma City
A translucent mesh wrapped around the building hides the comings and goings of the cars but still allows for light and air, plus it reflects changes in the sky.
7. Nutwood Parking Facility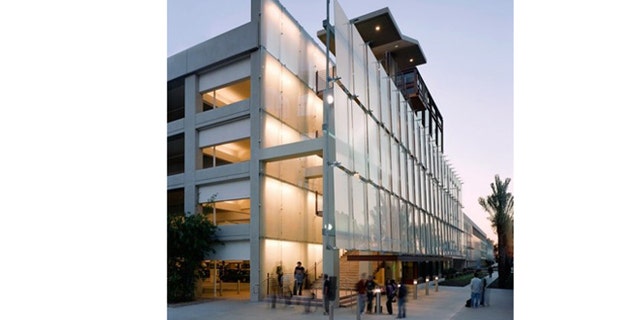 Fullerton, California
Three of the four walls are living walls—they're covered with bamboo and flowering vines. The fourth wall of perforated metal and glass is lit at night, which makes the building glow.
8. Greenway Self Park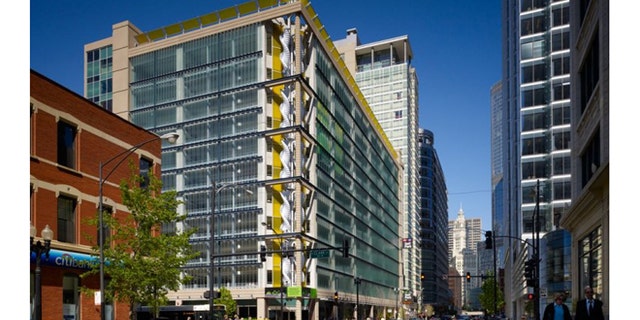 Chicago, Illinois
This parking garage uses corkscrew wind turbines to collect wind energy, is stocked with electric charging stations, utilizes natural ventilation, and has a rainwater collection system.
9. Mountain Dwellings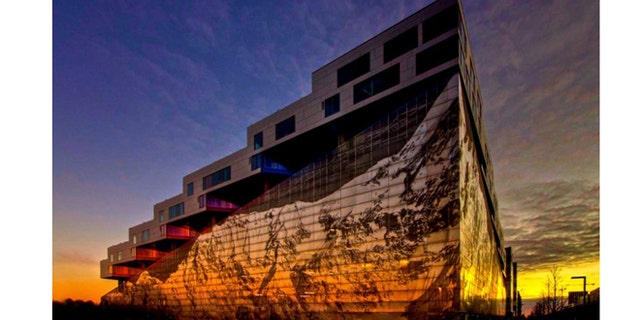 Copenhagen, Denmark
Consider this a hybrid parking garage and resdiential complex in one sleek, terraced package. An image of the Himalayan mountains, which echoes the building's mountainous shape, decorates the northern and western sides. The inside of this garage was designed to be a sort of car cathedral with high ceilings, colorful lighting, and murals. Although the car park is for just residents, there's a climing wall and a public staircase on the outside.
10. Kansas City Public Library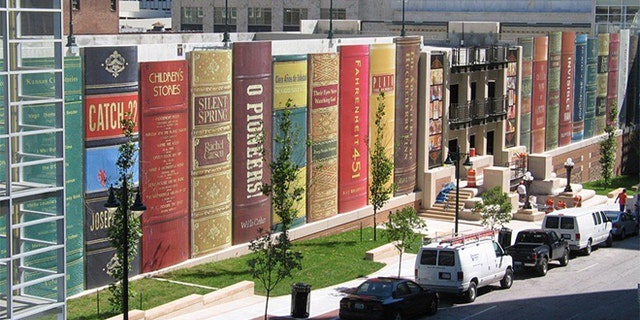 Kansas City, Missouri
The south side of the library's parking garage looks like a giant bookshelf stocked with nine-foot wide, 25-foot tall tomes. Locals chose the titles of the 22 books, including Charlotte's Web, Tao Te Ching, and Catch-22.
See the slideshow of Amazing Parking Garages Around the World
More from Condé Nast Traveler
Best Cruise Ships in the World
12 Hotels with Overwater Bungalows
The Most Luxurious First Class Cabins