Alaska cruise canceled after mechanical issues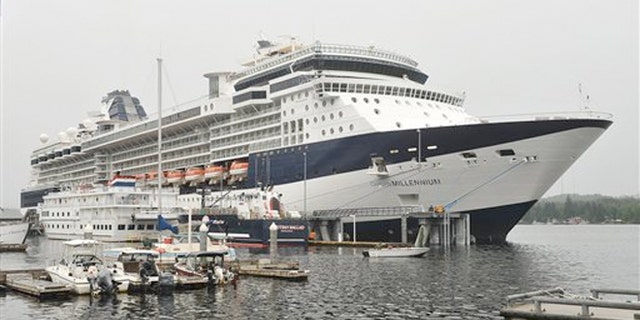 JUNEAU, Alaska – Celebrity Cruises is cancelling the remainder of a seven-night cruise to Alaska after mechanical issues forced the Millennium to return to port in Ketchikan.
The cruise line, in a statement, says passengers will receive refunds of their cruise fares. The cruise line also is offering future cruise certificates and arranging chartered air travel home.
Spokeswoman Cynthia Martinez says the ship was carrying more than 3,100 people, including 2,200 guests.
She says there is a mechanical issue with one of the ship's propulsion motors. The Millennium had an issue with the same motor previously.
A Coast Guard spokesman says the latest problem prompted the ship to return to port in Ketchikan on Sunday. Kip Wadlow says his agency late Monday ordered the vessel to stay put until the issue is fixed.