Alaska Airlines operates 'first-of-its-kind' flight fueled by tree limbs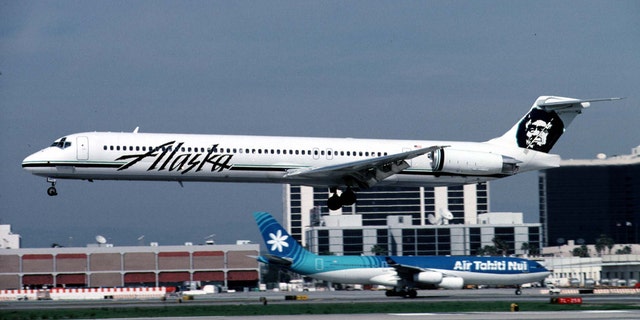 The Pacific Northwest is well-known for its lush forests. But Alaska Airlines is changing the way air travelers think about them.
On Monday, the airline operated a historic cross-country flight from Seattle to Washington, D.C. that was powered with a 20 percent blend of sustainable aviation biofuel.
Produced with the help of the Northwest Advanced Renewables Alliance (NARA), the alternative jet fuel was made from the leftover limbs and branches from the harvesting of managed forests. According to the SeaTac-based carrier, the industry-first alternative jet fuel is "chemically indistinguishable" from regular jet A fuel.
If Alaska Airlines were able to replace one-fifth of its entire fuel supply at Seattle-Tacoma International Airport with the biofuel in the future, it could reduce greenhouse gas emissions by as much as 142,000 metric tons of CO2.
For comparison, that figure is equivalent to taking roughly 30,000 passenger vehicles off the road for an entire year.
More from TravelPulse
The Secret Carry-on Bag Pilots Are Crazy About
9 Things You Didn't Know About the Autobahn
WATCH: The Largest Cruise Ship in the World First Meets Its Sisters
Collette's Picks for Best Traveler Shoes
The Importance of Travel Insurance
"This latest milestone in Alaska's efforts to promote sustainable biofuels is especially exciting since it is uniquely sourced from the forest residuals in the Pacific Northwest," said Alaska Airlines' senior vice president of communications and external relations Joe Sprague in a statement. "NARA's accomplishments and the investment of the U.S. Department of Agriculture provide another key in helping Alaska Airlines and the aviation industry reduce its carbon footprint and dependency on fossil fuels."
Monday's flight, which departed Seattle-Tacoma International Airport and landed at Ronald Reagan Washington National Airport, had a minimal impact in terms of reducing emissions. However the milestone is a significant step toward making forest-fueled flights a more common occurrence.
The flight comes on the heels of a pair of Alaska Airlines flights this past June that were fueled by a blend of biofuel produced from non-edible, sustainable corn