Alaska Airlines is shrinking the size of carry-on luggage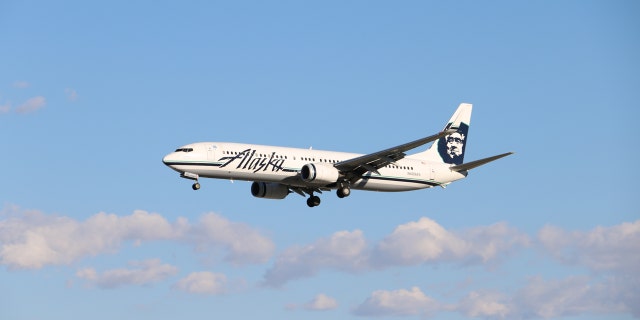 NEWYou can now listen to Fox News articles!
Travelers flying Alaska Airlines within the next few months might want to break out the measuring tape, as the carrier is officially shrinking the size requirements for carry-on luggage.
As of June 4, carry-on items must measure 22 by 14 by 9 inches, including wheels and handles, a drop from its current size of 24 by 17 by 10 inches.
A DRUNK TOURIST ACCIDENTALLY CLIMBED A MOUNTAIN WHILE TRYING TO FIND HIS HOTEL
"Our current carry-on bag size is larger than most other international and domestic airlines allow. We're changing our bag size allowance to make sure that your carry-on bag will be accepted aboard all the flights within your itinerary," the Sea-Tac headquartered carrier's website reads. "This will help you avoid carry-on bag size conflicts and make connections with other airlines easier during your future trips."
"Best of all, we'll be able to fit more carry-on bags into the overhead bins."
That's not all — the slimmed down carry-on size will also apply to Alaska Airlines' partner carriers, Horizon and SkyWest.
Anxious air travelers need not fret, as one personal item such as a purse, briefcase, or laptop bag will be allowed on board.
JETBLUE FLIGHT ATTENDANT WHO DITCHED 60 POUNDS OF COCAINE AT AIRPORT SENTENCED TO TIME SERVED
Bigger picture, Alaska Airlines' new ruling is nothing out of the ordinary across the major carriers. In the wake of the International Air Transport Association's updated 2015 guidelines, American, Delta, JetBlue and United all rolled out maximum carry-on sizes of 22 by 14 by 9 inches, Travel + Leisure notes.
Alaska Airlines' did not immediately return Fox News' request for comment.