Airport shut down over luggage with 'bomb' written on the front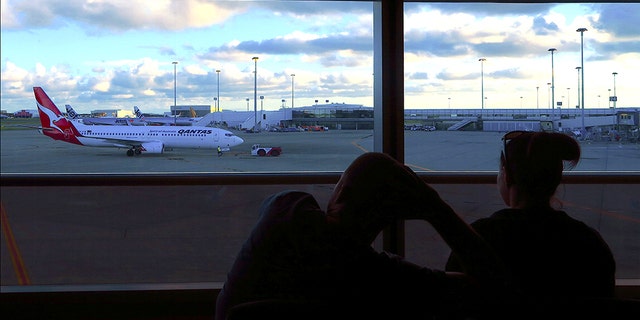 NEWYou can now listen to Fox News articles!
Brisbane International Airport suffered a security scare Wednesday after authorities were alerted to a checked bag with the word "bomb" written on it at the baggage carousel.
WI-FI NETWORK NAMED 'BOMB ON BOARD' FORCED AIRPLANE TO MAKE EMERGENCY LANDING
Part of the Australian airport was shut down while crews investigated the suspicious piece of luggage, which had "Bomb to Brisbane" written in sharpie across the front, along with the passenger's name. However, upon a closer look, officials simply discovered a mislabeled bag.
The suitcase arrived on a flight from Singapore Wednesday morning, but is believed to have started its journey in Mumbai, India – the code for Mumbai International Airport is BOM, after Bombay, which the city was officially named until 1995, Yahoo7 News reported.
According to the news site, the bag is thought to have been mistakenly named "BOMB" instead of BOM, and "to Brisbane" because the bag's final stop was the Australian city.
Australian Federal Police told Yahoo7 News that authorities responded to the incident, but found nothing suspicious.
"The Australian Federal Police responded to reports of a suspicious item of baggage at Brisbane International Airport this morning," the spokesperson said. "An area near a baggage carousel was cordoned off and the item was examined in accordance with routine protocols, and was not deemed to be suspicious."
FOLLOW US ON FACEBOOK FOR MORE FOX LIFESTYLE NEWS
Yahoo7 News said a Mumbai International Airport spokesperson confirmed that the passenger to whom the luggage belonged wrote "BOMB" on in reference in Mumbai.