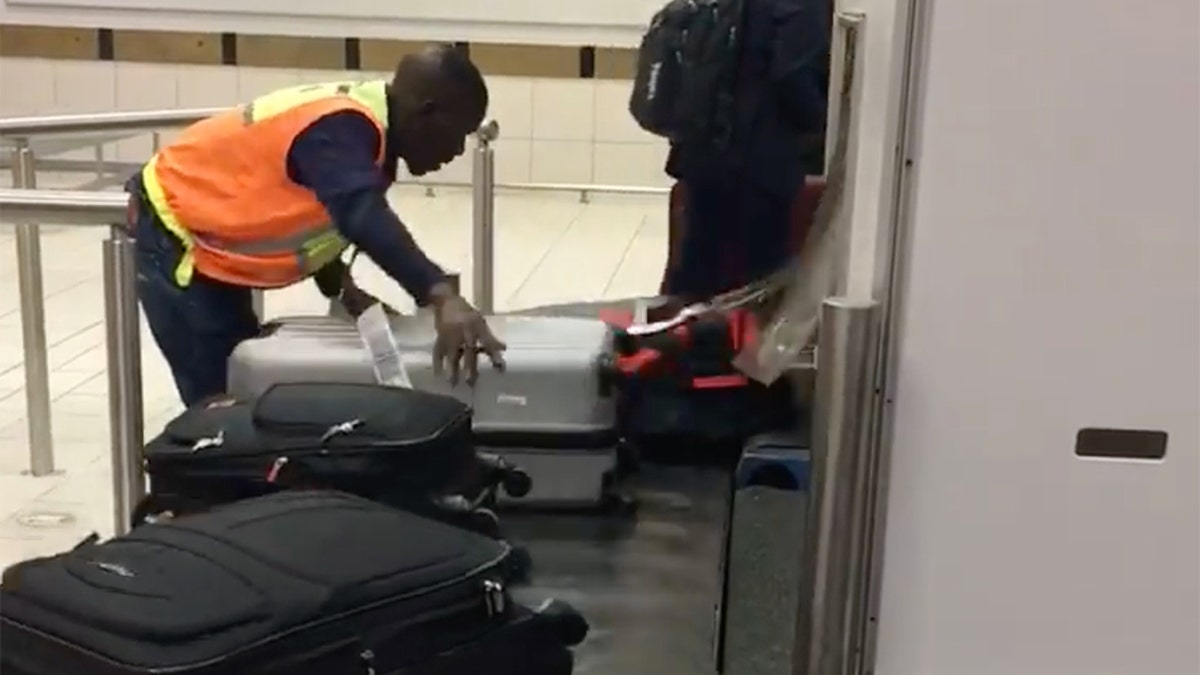 Travelers, meet your new favorite person.
Checking a bag can be stressful, especially if you're carrying expensive or fragile items. Anything, from theft to irreparable damage, can happen on the baggage carousel, and often, it's completely out of your hands. Heavy, awkward bags often fall wherever and however they please and sometimes that can lead to some big issues.
But one baggage handler at Lanseria International Airport in South Africa is fighting against bag damage by diligently straightening up suitcases as they fall on the carousel belt.
A video posted by thankful traveler Janine Brand shows the man, who she identified as Ephraim Sibeko, hard at work making sure every single bag was facing forward and laying in the proper direction so passengers could easily identify their luggage, prevent damage, and grab their bag and go in one fell swoop.
More from Travel + Leisure:
That's true customer service.
"Next time you travel through Lanseria Airport and you come across Ephraim, stop, thank and tip him because no where in the world will you ever receive first class service like that," Brand wrote.
We're not sure what we did to deserve someone like Sibeko, but we're absolutely grateful.