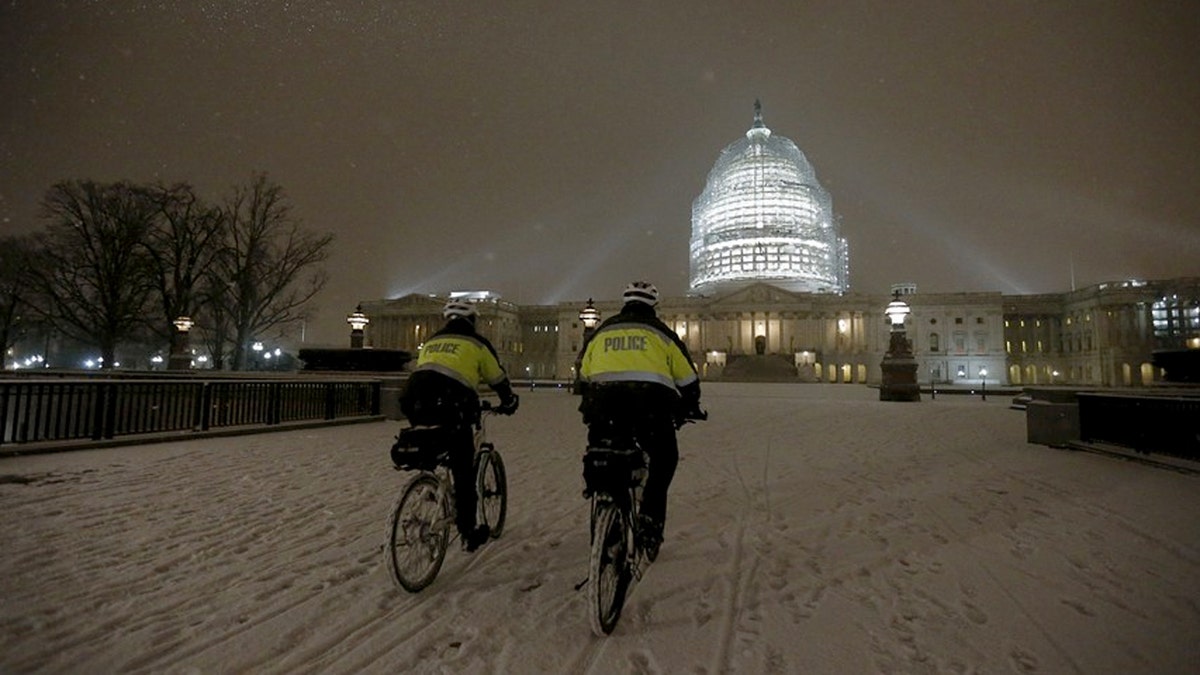 Airlines are gearing up for a potentially historic snowstorm heading toward the East Coast region.
Heavy snow is expected to fall across parts of at least 15 states, with blizzard conditions possible over parts of the Washington D.C., Baltimore and New York City metro areas. Winter Storm Jonas will also feature strong, possibly damaging winds, significant icing and coastal flooding. Some predict as much as two feet of snow in Washington, D.C. --and that's on top of covering that hit the Capitol Wednesday evening. The Weather Channel has predicted up to 12 inches of snow for New York City.
In anticipation, many airlines, including American, United, Delta, Southwest and JetBlue are offering travel waivers and refunds for customers traveling to, from or through cities affected.
Here's a rundown on what some are offering as of Thursday morning.
And as always, remember to check carrier websites and social media feeds for flight status updates and schedule changes.
American
American is waiving change fees for travelers scheduled to fly through several airports, including Baltimore-Washington Airport, Tweed, Logan, Newark, Islip, LaGuardia, JFK, Westchester County Airport, TG Green in Rhode Island and more. Also the ticket-reissue charge is waived for one ticket change, beginning travel as early as Jan. 20 or as late as Jan. 27.
United
United is waiving the change fee and any difference in fare for new flights departing on or before January 20 through 27 as long as travel is rescheduled in the same cabin and between the same cities as originally ticketed. See the full list.
Delta Air Lines
Delta is waiving its change fee to travelers planning to fly at 19 airports between Boston and Washington this weekend. It has said customers that cancelled or heavily delayed flights will be refunded and change fees are being waived for flights scheduled January 24-26.
Virgin Atlantic
Virgin Atlantic is offering free changes to passengers due to travel to New York JFK and Newark, Washington, and Boston between January 22-24. Travellers can either bring their flight forward or book for a later date, up until January 30.
Jetblue
JetBlue will offer refunds for cancelled flights and waive ticket change fees. But the airline won't make people pay more for tickets on new flights, in case the flight suddenly jump in price. Make sure that your travel dates include Jan. 22-23, the original ticket was issued on or before Jan. 20 and that the fare is re-booked by Jan. 29.