Airlines might be splitting up passengers for profit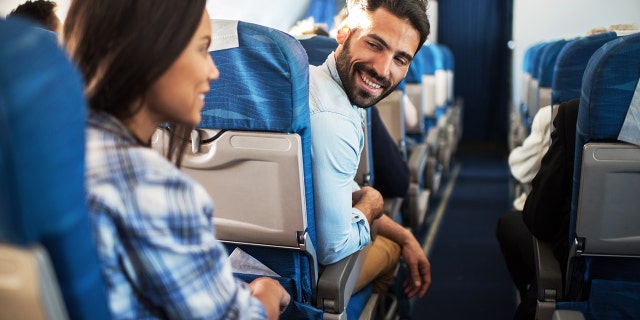 Avid flyers know that airlines are increasingly charging fees to secure in-flight seats next to family and friends, spurring one national aviation authority to launch a formal investigation.
The U.K.'s Civil Aviation Authority has formally launched an inquiry into allocated airline seating policies, as passengers have been paying more fees than ever to sit near those they are traveling with, reports the Metro.
In an initial survey, the CAA found that not only are 30 percent of families being split up by airline's "random" algorithms that allocate seats, but people are spending around $542 million in additional fees to sit near loved ones.
FORMER ALASKA AIRLINES PILOT PLEADS GUILTY TO FLYING UNDER THE INFLUENCE
"We will be looking into how airlines decide where to seat passengers that have booked as part of a group and whether any airlines are pro-actively splitting up groups of passengers when, in fact, they could be sat together," CAA chief executive Andrew Haines confirmed in a statement.
"The research shows that it is the uncertainty around whether their group will be split up by the airline that is driving consumers to pay for an allocated seat," he explained.
"We will not hesitate to take any necessary enforcement action should it be required at the end of the review."
Of the phenomenon the Daily Mail has dubbed "airline seat splitting," the CAA's initial survey found that 35 percent of Ryannair passengers who did not pay additional fees were separated from their group, with Emirates close behind at 22 percent and Virgin Atlantic at 18 percent.
Travel + Leisure notes that every airline has its own unique computer algorithm which assigns flyers seating patterns.
JENNIFER LAWRENCE SHUT DOWN BY DELTA CREW AFTER GRABBING LOUDSPEAKER TO LEAD PLANE IN EAGLES CHANT
Across various airlines, many Twitter users have voiced concern that this is a larger issue beyond the U.K.

Meanwhile, Tracey Spicer of Australian travel blog Traveller noted, noted though buzz around this topic usually is focused around children, there's more to the equation.
FOLLOW US ON FACEBOOK FOR MORE FOX LIFESTYLE NEWS
"How about someone travelling with an autistic adult, or a parent suffering from dementia? What are the implications for safety, in the case of an emergency? And would parents ignore evacuation procedures in desperate attempts to be with their children?" she mused.