Airlines adding more flights to Phoenix ahead of Super Bowl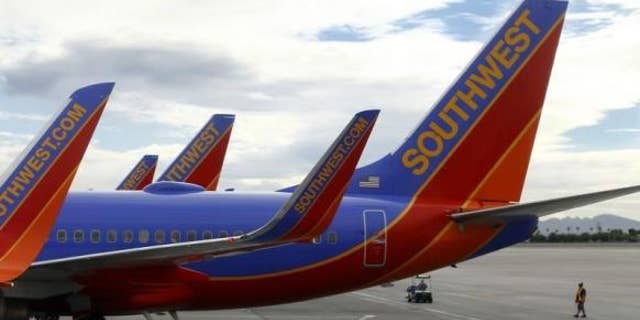 Looking to get to Phoenix in time for the Super Bowl?
Many airlines are offering up new, non-stop flights leading up to the Big Game, but the tickets are expensive and selling fast, according to the Arizona Republic.
New England Patriots and Seattle Seahawks fans will now have more options to bring some hometown cheer closer to the game. Here are few airlines with altered and updated itineraries just in time for football's biggest night:
US Airways
--The airline, which has one of the biggest hubs in Phoenix announced Monday that it will be adding two extra round-trip flights between Phoenix and both Boston and Seattle.
--The new flights will depart Friday, Jan. 30 and return Monday, Feb. 2.
--The new flights from Boston start at $464 for one way to Phoenix; round trip fares surpass $1,300.
--New flights from Seattle start at $950, but you'll have to leave Phoenix on a pre-dawn flight.
United Airlines
--United has added 55 flights along eight routes, including more non-stop options from Boston and Seattle to Phoenix to accommodate hometown fans. Most of the new flights will connect in one of the airline's major hubs around the country.
--A round-trip flight Boston-Phoenix for a Friday to Monday getaway will run you $2,000.
--Seattle-Phoenix round trip on United will be about $1,400.
JetBlue
--JetBlue has added more flights between Boston and Phoenix, including an extra flight to Phoenix on Jan. 30 and a return flight on Feb. 2.
--One way seats are starting at $719.
Southwest Airlines
--Monday, the airline announced several new non-stop itineraries from the Boston area and Seattle from Thursday, Jan. 29 though Feb. 2.
--It is temporarily bringing back non-stop service between Boston and Phoenix and Manchester, N.H., and Phoenix for the game.
--One way tickets back to Boston on Feb. 2 are going for $870; One way back to Seattle at $684.
Alaska Airlines
--The airline announced yesterday that it's nonstop flights from Phoenix to Seattle on Feb. 2 are sold out.
--Alaska is still running a Super Bowl promotion for members of its frequent flier program who live in Washington state, Oregon or Alaska. Winners will receive two round-trip tickets to Phoenix on a charter flight, a two-night hotel stay and a game day party.