Airline sells individual seat tickets for 'haunted' dolls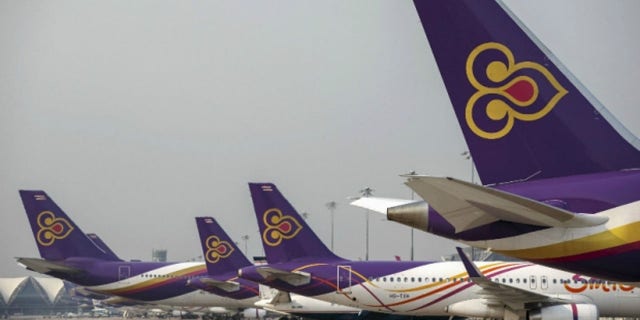 These days air travel hardly guarantees you the seat you want—and you can forget about meals.
But a Thai Airline is not only selling individual seats for dolls, but is serving them drinks and a meal too.
The low-cost Thai Smile Airways--a subsidiary of Thai Airways-- is offering child-fares for dolls known as Look Thep, which translates to "Child God."
The dolls are said to contain a child's spirit inside, and owners must feed and raise them like regular human children. Believed to bring blessings and prosperity, they've become popular in Asia after local celebrities were seen cradling the "haunted" dolls out in public.
The dolls cost anywhere from $50 to $500 and its owners can buy them accessories, such as clothes, jewelry and more.
Thai Smile cabin crew have been told they should treat the dolls as real children because its owner is expected to put it through a special ritual ceremony that will draw an angel in. The crew had been putting the dolls in the overhead bins, but that upset some passengers, who then insisted on putting the dolls on their laps.
To address the potential safety hazard, the dolls must be safely buckled into their seats during takeoff and landing--and are not allowed in exit rows.
Passengers who bring their dolls on board but don't want to buy a seat must count the doll as a piece of carry-on luggage.
The airline's acting CEO Capt. Woraneti Lahprabang told tells the Bangkok Post this was a compromise to meet the demands of the passenger while keep fliers safe. He added that in the past three months, more than 40 Look Thep dolls have been taken onboard and the number is set to increase.
Yet, police have warned against letting people carry these dolls aboard planes, because criminals could use them to smuggle drugs.

According to local media reports, officials at Chiang Mai Airport discovered a Look Thep doll stuffed with yaba, a tablet form of methamphetamine and caffeine, a powerful stimulant.
Check out more about Look Thep dolls below.