Airline seats are now the cheapest since 2010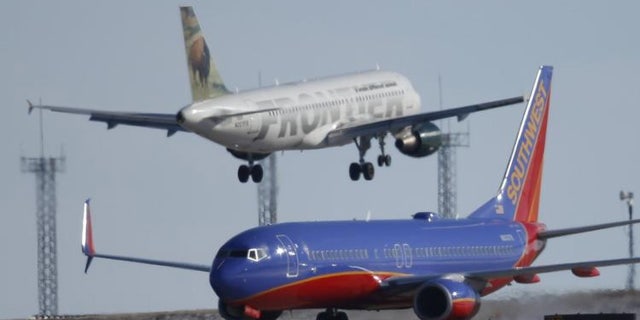 There is some good news if you're in the market for an airline ticket.
The average domestic round-trip ticket in the third quarter was $372, down 6.2 percent from a year earlier, the Transportation Department's Bureau of Transportation Statistics said Tuesday.
Separately, the department reported that the price airlines paid for a gallon of fuel plunged 37 percent, to $1.46, between December 2014 and December 2015.
Airlines have been passing along some of their fuel cost savings to consumers, and competition among airlines has also heated up as ultra low-cost carriers like Frontier and Spirit, which offer cheap seats with no bells and whistles, give American, Delta and United a run for their money.
Airline executives say fares are based on supply and demand, not the cost of fuel, and the latest reports indicate that travel demand is holding up well.
However, American Airlines Group Inc. said Tuesday that it continued to expect a key revenue measure to fall by 6 percent to 8 percent in the first quarter.
That mirrored a report late Monday from United Continental Holdings Inc., which saw the same drop in the revenue figure. United said lower average prices and a downturn in travel among people affected by the oil industry slump contributed to the drop in revenue for every seat flown one mile.
Investors pay close attention to that revenue figure, which falls when airlines sell fewer seats or cut average fares. The figure dropped throughout 2015, and Delta Air Lines Inc. said last week that it fell by 3 percent in January, partly because the strong U.S. dollar hurt foreign sales.
Southwest expects first-quarter operating revenue per mile to be about flat with a year ago.
Southwest's traffic jumped 11 percent. Delta's January traffic rose nearly 4 percent, American saw a 1.6 percent uptick, and United said passengers flew about the same number of miles as they did a year earlier. All four filled a higher percentage of seats than they did in January 2015.
The Associated Press contributed to this report.