Airline reveals which windows seats you should always avoid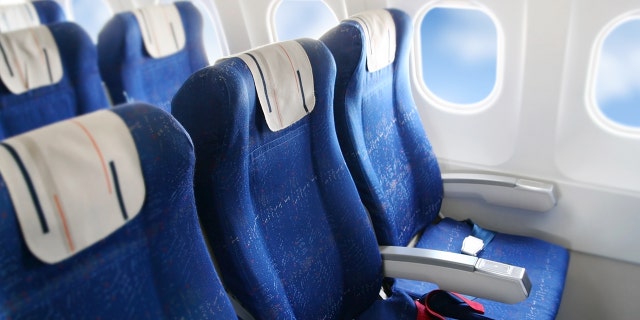 NEWYou can now listen to Fox News articles!
How many times have you boarded a plane and arrived at your carefully selected window seat, only to find there's no window?
Given the sky-high view is one of the few perks of being squashed up against the wall of the plane, it's a pretty disappointing scenario to find yourself in.
Sometimes seats don't match up with windows because of the extra rows some airlines squeeze on board, which throws the perfect alignment of seats and windows out of whack.
It's a phenomenon that's spawned the popular hashtag #wheresmywindow.
But in a new explainer on its blog, Virgin Australia reveals the "window seats" on its aircraft that have no windows and that it's due to the air conditioning system.
If you enjoy looking out the window during a flight, the airline says you want to avoid seat 9A on its Boeing 737-800 aircraft, seat 39A on the Airbus 330-200 and seats 21A and 21K on the Boeing 777-300ER.
Passengers in these seats will find the person directly in front, behind and even across the row from them in the opposite window seat will have windows, but they won't.
Here's why it happens, using the example of the Boeing 737 aircraft, which comprise the bulk of Virgin Australia's fleet.
The airline explains that on the 737s, air conditioning distribution ducts run through the fuselage — the main body of the aircraft — to overhead vents.
"These ducts run up the side of the fuselage to overhead vents, in the space where a window of seat 9A would normally be, to then deliver air conditioning throughout the cabin via overhead vents," Virgin Australia says.
And it's not just a feature on the 737. It can also be found on Boeing 777s, 747s, 757s and even the 737 MAXs.
"Most Airbus aircraft types also have a similar windowless window seat, so it's not exclusive to one aircraft type or corporation; it's actually a pretty common design feature across commercial aircraft," the airline says.
So if you do find yourself in a windowless window seat, just know your sacrifice is keeping all your fellow passengers cool and comfortable.