Airbus Wants to Build Invisible Passenger Planes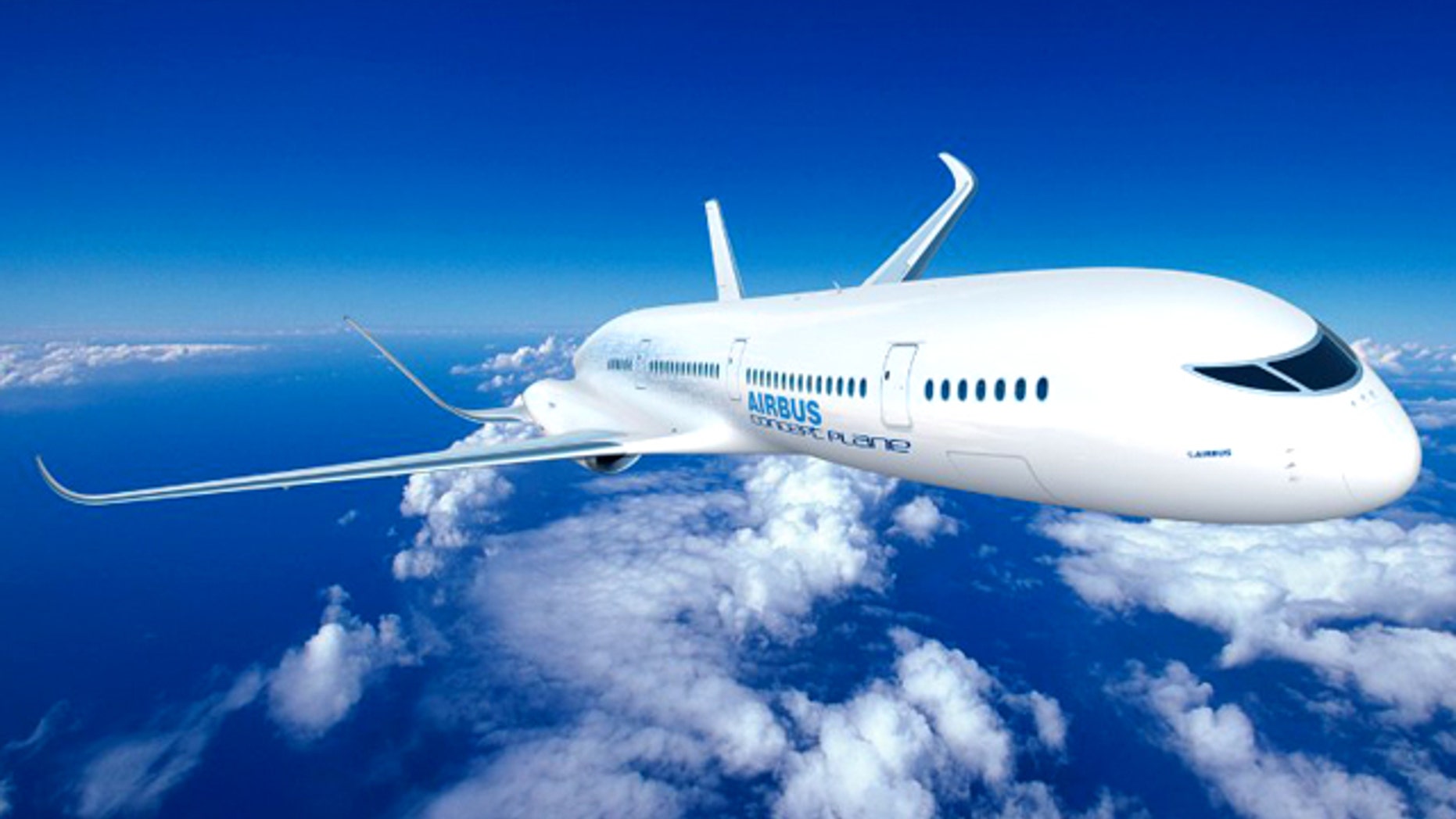 This is your captain speaking, your plane is about to become invisible!
Aircraft manufacturer Airbus has theorized a see-through passenger plane for the future, one with a completely transparent fuselage. In this concept craft, the push of a button by the captain would a send an electrical pulse through a high-tech ceramic skin -- making the main body of the plane see-through.
The extraordinary design would allow travelers to look down on cities and landscapes thousands of feet below or gaze up at the heavens, giving them the sensation of floating unassisted through the sky.
"Passengers in an airplane like this would experience flight in a completely new way," Airbus' head of research and technology, Axel Krein, the German news magazine  Der Spiegel. Though the proposal might seem far-fetched, it is one of a number of plans being considered by engineers at the European aerospace giant.
Airbus unveiled the concept in "The Future, By Airbus," written by the giant manufacturer for July's Farnsborough Air Show. The report includes information on potential future sources of energy (watch for the "Cryoplane," fueled by hydrogen) and solutions for overcongestion in the air, such as pre-seating passengers in pods that are then loaded onto the plane when it is ready.
Other developments envisaged by Krein's team include an aircraft skin that can repair itself in the event of cracks or breaches and streamline engines that are embedded in the plane's fuselage rather than attached to its wings.
"We told our engineers to give their imaginations free rein. What emerged were completely realistic visions of flight in the year 2050," Krein told Der Spiegel.
But see-through air plane walls clearly take the cake.
"This smarter structure would help to make the aircraft lighter and more cost-efficient while giving the passenger 360 degree views of the skies," wrote the company. "The planes of the future will offer an unparalleled, unobstructed view of the wonders of the five continents -- where you will be able see the pyramids or the Eiffel Tower through the transparent floor of the aircraft."
Though wild, Krein insisted that the concepts aren't pie-in-the-sky guesses, but realistic hopes for the future of the industry.
"Our people are grounded in reality, after all. And most of the necessary technology already exists," he said.
NewsCore contributed to this report.
FoxNews.com's SciTech section is on Twitter! Follow us @fxnscitech.