Airbnb UK lists bed in parking lot for $11 a night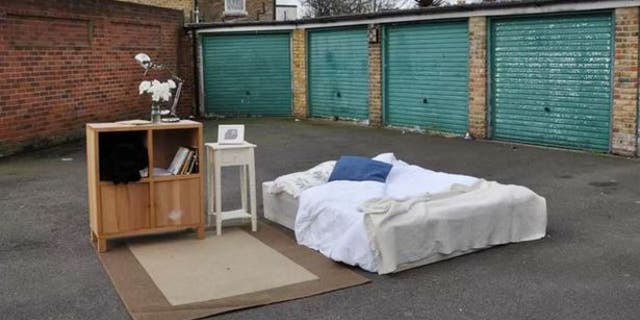 Looking to enjoy London but don't have the funds to shell out for a night in one of the world's most expensive cities?
A listing on Airbnb in the U.K., spotted by the Mirror, offers guests a full-size mattress, bedside table and a small cabinet for just 8 pounds a night— about $11.30 USD.
Is there a catch?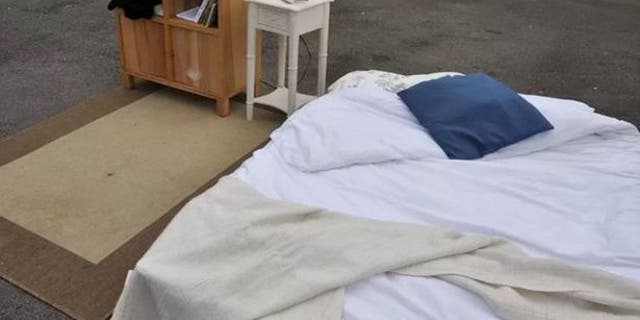 Not if you don't mind a little exposure to the elements.
The bed and furniture are all located in an uncovered, concrete parking lot outside the listing owner's garage. Unlike some cramped hotel quarters, at least there's plenty of room to move around.
According to the Mirror, the listing was available yesterday but Airbnb has since taken it down.
The popular peer-to-peer rental site told the listing's poster, "While we understand it can be difficult to find a parking space in London, this listing had to be removed for not meeting our occupancy standards. In future, be sure to pick a place with four walls, running water and a little more privacy."
The parking lot "bedroom" may no longer be available, but Airbnb currently does list over a dozen London-area accommodations under 12 pounds a night. A great deal if you don't mind sharing a small room or crashing on a sofa.