Airbnb host in California fined after refusing guest in racist texts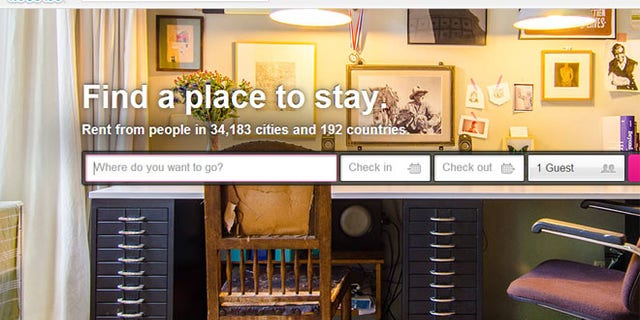 An Airbnb host will pay a $5,000 fine after authorities said she canceled a reservation, telling the guest, "One word says it all. Asian."
In February, Dyne Suh booked a home as part of a ski trip with her fiancé and friends in Big Bear, according to the Associated Press. When she was close to the home, she messaged the host about additional guests which led to a dispute.
AIRBNB BANS TRUMP SUPPORTER FOR CANCELING ASIAN GUEST'S RESERVATION
Host Tami Barker then canceled the reservation, telling Suh in a series of messages that she wouldn't rent to her at all.
"One word says it all. Asian," one of the messages from Barker said.
The Associated Press reported that when Suh threatened to complain, Barker responded via text, "It's why we have Trump ... I will not allow this country to be told what to do by foreigners."
AIRBNB BATTLES SCAMMERS, RAMPS UP SECURITY
Suh told the AP she had agreed to pay $250 per night to rent the home.
In addition to the fine, which was issued with the California Department of Fair Employment and Housing (DFEH), Barker will apologize personally to Suh and do community service at a civil rights organization. She also will attend a college course in Asian-American studies.
According to The Guardian, this is the first time an Airbnb host has been fined for racial discriminiation since partnering with the DFEH in earlier this year. (Airbnb made an agreement with the state in April which allowed the DFEG to conduct "fair housing testing" on its hosts.
Barker's attorney said his client was "regretful for her impetuous actions and comments" and is pleased to have resolved the matter, according to the Associated Press.
Suh said in a statement posted on Facebook that she was pleased the settlement included Barker's agreement to attend the course.
"I hope that more victims of discrimination will feel encouraged to come forward with their own stories, empowered now with the knowledge that government entities such as the Department of Fair Employment and Housing and other civil rights organizations will take our cases seriously and fight vigorously for us in order to protect our civil rights," Suh said.